THE MEG
Dir: Jon Turteltaub
Starring Jason Statham, Li Bingbing, Rainn Wilson, Ruby Rose, Winston Chao, Cliff Curtis





4 STARS (out of 5)
If there's a movie which ever deserved to get made, it's The Meg. The adaptation of Steve Alten's 1997 novel about a prehistoric shark getting unearthed and going on a human-eating frenzy has been in development hell for 20 years. Initially, the movie was picked up by Disney – though there's been so many back-and-forths since then, it's a wonder it ever came to fruition. Consider it the Watchmen of shark movies, in that sense – it's hard to believe the likes of Guillermo Del Toro and Eli Roth both passed through the stream of development hell in the meantime – but it's landed on Warner Bros' doorstep, and it's helmed by Jon Turteltaub, who many will know best for bringing the likes of Cool Runnings and National Treasure to our attention. Throw in Jason Statham as a capable main lead and you have – perhaps controversially – one of the most divisive movies of the year. Where do I stand? Firmly on the positive end of things.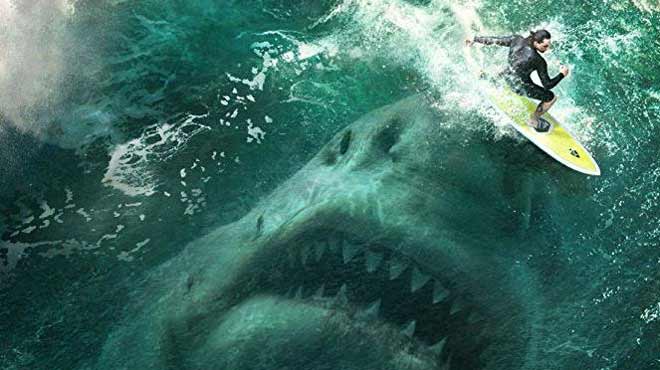 The Meg (Warner Bros. Pictures)
Jonas Taylor (Statham) is drafted in to help support a submersible that appears to be under attack from a colossal shark-like creature in deep waters around China. Taylor had previously made the decision to sacrifice a number of his crew previously as a result of a similar attack – and with many claiming him to be 'crazy', he has spent the intervening years holed up in Thailand. Bringing Taylor on board an expensive project where the aim was initially to discover new forms of ocean life, the project soon becomes a fight for survival – and to protect humanity itself – from what appears to be a megalodon – otherwise known as 'The Meg' – an enormous shark hell-bent on swallowing up anything in its path. Consider it a modern take on 'Jaws' – though depending upon the critics you read, that may or may not be an insult.
For me, however, The Meg is enormous fun. Statham has always been adept at handling roles where he's needed to be a little bit rough around the edges and an unhealthy maverick at the same time – and here, he has just the right amount of charisma and genuine panic to carry through as the impossibly lucky lead. The ensemble cast is talented and varied, with surprising amounts of development scattered around here and there – something of a rarity in ensemble casts and movies of this nature – and while the story itself may not be anything ground-breaking (a massive shark goes on a rampage, Jason Statham tries to kill it), it takes itself absolutely serious enough when it needs to. Surprisingly, too, the humour is spot-on – much of the dialogue appears free of clunks, and as such, it's wildly entertaining. You absolutely get what you pay for – and unlike other big action movies released recently (I'm looking at you, Skyscraper), you get genuinely invested in what's going on.
For all my gushing about what is essentially a B-movie from development hell that's currently teetering on around 50% on Rotten Tomatoes, it is a film with flaws, and yes, to aficionados, these will likely be obvious. The CG isn't great – this may have been a budget factor – though with some amazing stunts (and one scene where two helicopters crash for absolutely no reason whatsoever) and with a charismatic cast, you're hardly going to care. It's rather like a Sharknado movie without so much of the emphasis on being knowingly terrible – The Meg knows what it is, and it finely balances seriousness when it needs to be serious, and humour when it knows it's being outright bonkers. The cheapness of some of it, despite a budget of around $178 million, perhaps offsets a lot of the impact – but once again, you know what you're getting into.
The Meg - Official Trailer (Warner Bros. Pictures)
I do find it difficult to understand quite why there have been such negative reviews for The Meg – middling, I can understand – but it carries itself off with such joy and such gusto that it's hard not to get swept up in things. It's this electric feeling that can carry off a bad script or a bad set of graphics or even a poor cast – and while The Meg may not be the perfect movie, and far from it, it gives as good as it's ever going to get, and let's face it – is a movie about a giant prehistoric shark ever going to challenge the Oscar panels? Probably not. If the premise and the trailers appeal to you, I absolutely recommend you take on The Meg – it's great fun, and one of the summer's biggest surprises. Go see this ahead of Skyscraper – and I may dare even say Ant-Man and the Wasp. It may well be destined for Netflix within four, five months – but grab it whenever and however you can.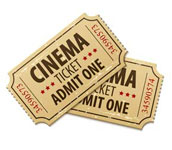 » See more of Graham's Movie Reviews