THE SPY WHO DUMPED ME
Dir: Susanna Fogel
Starring Mila Kunis, Kate McKinnon, Justin Theroux, Sam Heughan, Gillian Anderson





2.5 STARS (out of 5)
Comedy movies are still somewhat in that bizarre little corner of modern cinema where they are still considered somewhat 'niche'. It is rare that a comedy movie will pick up a huge amount of plaudits from anything as broad as the Academy, largely because there is often so much focus on the craft of humour that there's little need, or any focus left, to be applied to cinematography and the like. It has to be said, too, that humour is still massively broad – and when it comes to rating and reviewing comedy movies, I have to consider whether or not they do their job when it comes to delivering solid, consistent laughs, and whether or not those laughs are broad enough to cater to a wide enough audience. Some do extraordinarily well – others don't. Thankfully, The Spy Who Dumped Me is somewhere in the middle.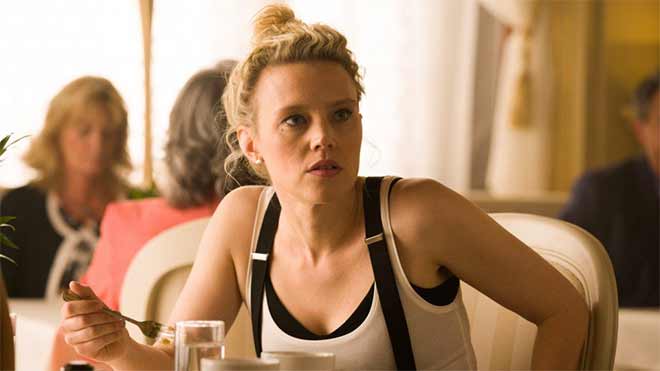 The Spy Who Dumped Me (Lionsgate)
Leading with two capable stars in Kunis and McKinnon, the movie centres around Audrey (Kunis), who finds herself dumped by her boyfriend (Theroux) – though unknown to her, he is in fact working for the CIA and is pretty high on some people's hit lists. Following a shocking series of events that seek to turn her life inside out, Audrey and her best friend Morgan (McKinnon) find themselves wrapped up in a veritable spider's web of convoluted spy capers, leading them across to Europe and thrown in at the deepest end possible – it's a fish out of water spy comedy which, for the most part, seems to have a good head on its shoulders.
This is a madcap comedy caper which you should generally have a good idea about what to expect before heading in. The trailers really do offer the movie plenty of justice and, for anyone who enjoys their comedies wild and loose, this is as wild and loose as you're going to get if we are focusing purely on plot. In fact, there are a few concerns I have with regard to plotting which do somewhat put it out of joint – in the sense that making full sense of it all is nigh on impossible if you're really in it for the character development and so forth – however, there's a greater chance you'll be in it for the jokes, at least I certainly hope so.
The Spy Who Dumped Me - Official Trailer (Lionsgate)
You can draw a few parallels with Central Intelligence with this one – though the two main leads are both seen as the fish out of water – and to that end, you kind of know what you're getting into. The performances from Kunis and McKinnon stand out as perhaps the most shining facets of the entire production – the former perhaps not having picked too many brilliant films for her talents over the years and the latter having been sorely underused up until now (though the less we say about Ghostbusters the better). To that end, any script – to an extent, anyway – could be confidently manoeuvred by this duo and you'd get a few laughs out of it. It's just a shame that the script here is sadly trite and forced in places – all the while a fairly uninspiring and needlessly convoluted spy caper plays out over the top.
However, convoluted plots aren't always a bad thing – they can really work to plenty of comedy movies' advantages – but the problem with Spy is that it seems to be fixated on attempting to tell a coherent story while being completely off the wall at the same time. This is a brave move – one many movies have attempted and have truly excelled at - and while this can certainly appeal to certain people, it's not a move which will fly with a majority audience. Some may find this breakneck approach somewhat headache-inducing – others, fairly repetitive. However, there are thankfully plenty of things going right for Spy, and that's largely down to its inspired casting.
McKinnon and Kunis make a great team and it's good to see them making the most of a comedic script on the big screen at what may be an odd slot in the cinema calendar – and I'm fairly confident that anyone vaguely interested in the premise or even in the star power of the main leads alone will take home more than a little entertainment from Spy. However, in my opinion, it isn't really a blockbuster of sorts – it's a perfectly serviceable comedy which will appeal to a fairly broad audience, but it's hardly anything you'd queue up to buy tickets for. If you own a cinema card, or if you are able to see this without breaking the bank, do go see it if you're mildly interested. Otherwise, wait for it to head to streaming at all costs.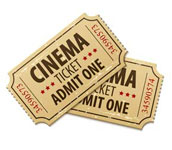 » See more of Graham's Movie Reviews