THE HAPPYTIME MURDERS
Dir: Brian Henson
Starring Melissa McCarthy, Maya Rudolph, Joel McHale, Elizabeth Banks, Bill Barretta, Dorien Davies, Kevin Clash, Drew Massey





1 STAR (out of 5)
I'll say this as a quick overview – at least it's short.
The Happytime Murders has had something of a bumpy ride getting to cinemas to say the very least. Originally entering development following an announcement by the Jim Henson Company in 2008, the idea of an 'adult' take on the Muppets is something that's been circling around for so long now that it feels as if we've already seen this movie – but I'm getting into the critical blows before I offer a little bit more background. In the ten years in between, a number of stars have been approached to star in what was always intended to be a spoof film noir – where puppets get murdered – though some sources claim that, along the way, it quickly transformed into an R-rated comedy affair that, let's be entirely clear on things, pulls absolutely no punches. It's just a shame that those punches are so passionless.
Subversion is fantastic – pushing the envelope, going against the grain, however you want to call it – it's all very welcome. But there's something so intensely underwhelming about Happytime Murders that it's going to need more than a few sentences for me to dissect everything.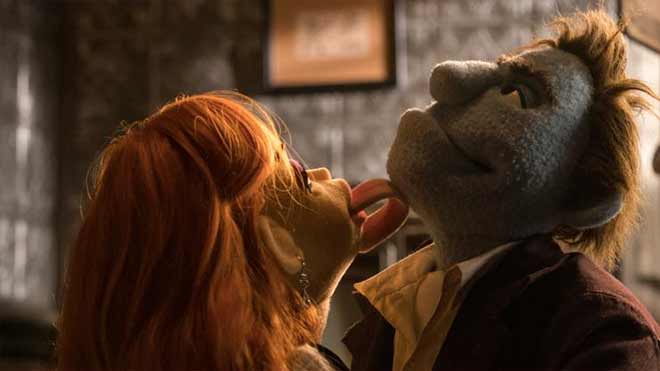 The Happytime Murders (STX Entertainment)
Set in a world where puppets and humans co-exist, puppets are the lower class – often on the thin end of the wedge – and one such puppet who knows this more than anyone is Phil Phillips, a former police officer who lost his position as the first lawman of his kind due to a mistake in the line of duty. As such, Phillips believes he's put puppets back in terms of entering the force for good. However, when a spate of murders connected to a TV show which starred his brother piques his interest – particularly as his brother is one of the victims – he's forced to work with his one-time partner who put the brakes on his career (McCarthy). What ensues is a film noir parody laced with innuendo, outright vulgarity and everything in between. This, when done right, is absolutely fine – but I'm digressing slightly.
Let's focus on the positives. The puppets are great – genuine Henson creations, with Brian Henson in the director's chair – and with some truly talented puppeteers. The soundtrack – though not many other critics are focusing on this – is great, too – and some of the jokes aren't bad. There's your star well and truly earned. I must preface briefly that while Happytime Murders isn't the worst movie of the year by a long chalk, it's still completely utterly baffling, if not painfully underwhelming.
The marketing focus for this movie was, of course, on the sexual references and the adult humour paraded throughout the course of the film. That's all well and good – but the script appears to choose to throw as many intentionally vulgar moments at the screen as possible within the first act before choosing to let them drip away in favour of an increasingly boring detective story for the remaining two. Crass comedy and adult humour – subversive humour, when used in this sort of context ('Hey look! Children's puppets being grotesque!') – needs to rely upon necessity and timing. There's very little of that here. While one or two jokes stick (there are literally five, maximum), the rest of the humour is utterly madcap and non-sensical. Random adult humour without any set-up or any kind of craft deteriorates into schoolyard jokes – if that's your bag, more power to you. Random acts of vulgarity for the sheer sake of it just doesn't fill me with much confidence.
The main killer of this movie, however, isn't the forced language or the forced innuendo – or the often appalling comic timing – it's the story, believe it or not. It is painfully boring. While it's easy to get behind the main character – he's performed well and is a fitting pastiche of hard-bitted PIs and the like – the plotting and the pacing is so pedestrian and so half-hearted it's hard to work up any enthusiasm whatsoever. There is a world of possibility in this screenplay for character development – for world development – and for avoidance of tired tropes and clichés. However, it comes across, ultimately, rather cynical. Save those few scenes which largely made their way to the red band trailers, it's absolutely forgettable. And that's a huge shame.
Let's not gloss over the allegory surrounding the fact that puppets are seen as the underclass, either – it's extremely heavy-handed, and I don't believe handled with any kind of sensitivity or moments of hope. It's absolutely played for laughs here and there, but it feels unnecessary – and extremely mean-spirited – which rather runs to the core of the movie.
The Happytime Murders - Official Trailer (STX Entertainment)
Let's be clear – my review of Happytime Murders doesn't come from a place of prudishness – but from a place of wanting to be entertained. The movie throws a few intensely awkward and badly-told jokes at you for around 30 minutes before dragging you along the finish line with a story that's been told a million times better on network TV. The puppetry is fine – some of the comic acting is fine – the rest? Intensely disappointing. I'd like to have seen the original draft from way back when, but in a world where everything is trying desperately to be Deadpool, I'm assuming that was never going to be the case.
If adult puppet comedy is on your radar, go see Avenue Q instead – or even Meet the Feebles. It's not the worst movie of 2018 – not when unforgivable turgidity like Downsizing has the audacity to exist – but it's not very good. At all.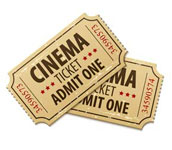 » See more of Graham's Movie Reviews