BOHEMIAN RHAPSODY
Dir: Bryan Singer / Dexter Fletcher
Starring Rami Malek, Lucy Boynton, Gwilym Lee, Ben Hardy, Joseph Mazzello, Aidan Gillen, Tom Hollander, Allen Leech, Mike Myers





3 STARS (out of 5)
Is this the real life? Is this just fantasy? Caught in a landslide, did this movie actually finally get made? Yes – it really did – though it's such a shame it's not the barnstorming warts-and-all biopic it really, really should have been.
For those uninitiated, a movie about the story of Queen – inarguably one of the most important rock groups in Western history – has been on the backburner for almost a decade. To say this is a movie which has gone through development hell and back is an understatement – and perhaps a movie about the making-of could hit the big screen in years to come. Amidst changes in casting, clashes between what the cast wanted and what the remaining members of Queen wanted from a script and a last-minute change in director (as Bryan Singer was dropped following on-set complaints), Bohemian Rhapsody is a celebration of a band which has been through the wringer in some of the most heart-wrenching ways possible.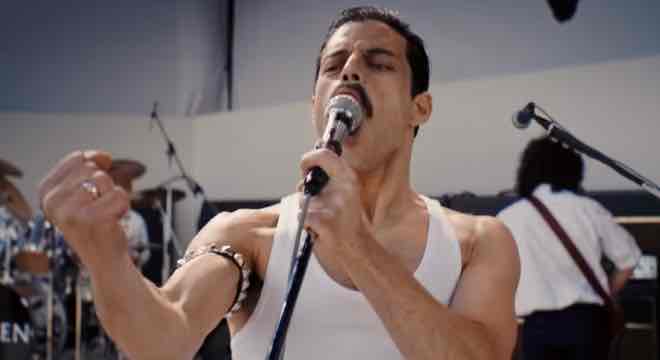 Bohemian Rhapsody (20th Century FOX)
Initially, Sacha Baron Cohen was on board to play Mercury, though after some very public creative differences came to light (which are worth reading deeper into), Mr Robot's Rami Malek was eventually brought into fill some very big shoes. Mercury is no less a singer, more an icon for a generation of rock stars. An extremely complex character, apparently shy and modest in some ways yet wild and bombastic in others, his was a life which was, of course, tragically cut short almost thirty years ago. The movie, unfortunately, doesn't give us a full scope of Queen from the early days through to Freddie's final days in the studio, choosing instead to focus on the band's early years rolling all the way up to Live Aid in 1985, arguably the band's magnum opus in an incredible performance which would help to define their legacy.
Bohemian Rhapsody, sadly, isn't the great, thundering epic it could have been. While there are definite moments of joy and genuine entertainment throughout, everything is handled in a rather blasé, matter-of-fact fashion. The film is well-cast, overall, and it most certainly benefits from Malek as Mercury, in what will likely be his breakout role in an otherwise fairly flimsy film. Queen fans will likely know all the ins-and-outs of much of what's on display here, and while it's fun to see everything play out, it does rather feel as though we're seeing a tribute band cover shows and performances we've already seen. For a movie that was supposed to give us an in-depth look at one of the biggest and most idiosyncratic rock bands of all time, we are more or less given a TV-movie plod-through for the most part.
That, sadly, is to the film's detriment, though the highs really are high. The performances are electric, if familiar, and it does feel genuinely satisfying to be watching a movie all about Freddie Mercury, Brian May, John Deacon and Roger Taylor – and everyone else in between, David Bowie included. The trouble with this movie is largely its script. The decision to offer a rather pedestrian meander through the band's formative years doesn't really make for the stonking epic so many fans were hoping for. What's more, it rather glosses over some of the wilder aspects of Mercury's lifestyle, failing to cover much with regard to his proclivities. What's more, sealing the script off at the band's performance at Live Aid feels rather hollow – it would have been fascinating to see how this cast and directing team would have handled the band's devastating final years, with Mercury finally succumbing to AIDS in 1991. Instead, however, it's glossed over briefly.
Bohemian Rhapsody - Official Trailer (20th Century FOX)
This is by no means a negative review – check the score – as when it does strike positively, it really does well. This is an entertaining movie, one that does hold a great deal of fascination, and one which – obviously – boasts some fantastic music to boot. Malek is a revelation in the lead role, and the ensemble cast works well to bring an absolute goliath in music to life. Both Bryan Singer and Dexter Fletcher (the latter whom finished production) are competent directors, and they make brilliant use of what's available to them – apart from, it seems, a tenable script.
Bohemian Rhapsody is an 'official' Queen product in that it's had the input of May and Taylor throughout (Deacon having long since retired). It's been said several times that the band had a different vision with regard to this movie early on in production, with rumours that they would have covered Mercury's demise towards the middle of the film. Would this have worked as well? Having seen the final product – I have to say that, while satisfied on a base level, I'm left wanting a whole lot more. Anyone interested in the band may do better looking up documentary material and footage of Mercury for the full story – but for a nice little celebratory piece, Bohemian Rhapsody tries its best – and isn't as torrid as some critics would have you believe.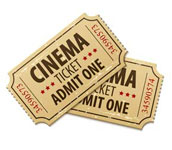 » See more of Graham's Movie Reviews