THE GRINCH
Dir: Scott Mosier and Yarrow Cheney
Starring Benedict Cumberbatch, Rashida Jones, Kenan Thompson, Cameron Seely, Angela Lansbury





4 STARS (out of 5)
Yes – the Christmas movies have already started rolling out – and is there any way more apt than to lead into the holiday season with a remake of one of the most beloved holiday stories (and TV specials) of all time? How The Grinch Stole Christmas is, of course, a Dr Seuss classic of Ebeneezer Scrooge proportions, of course well-known for its creative rhymes, characterisation and more besides. There's already been an attempt to bring Grinch to the big screen some years ago – with Jim Carrey in the lead role in a live action capacity – and since then, as the Seuss estate has elected to move their adaptations to animated only, enough time has suitably passed for us to see the green meanie back on the big screen.
So what's the story – if you weren't already aware? Whoville is a town full of joy and cheer, particularly when Christmas rolls around – and everyone, it seems, is in on the fun. However, one solitary figure, hidden up in the mountains, is not – The Grinch. A surly, bright-green creature who, for 50-odd years, has isolated himself away from the citizens of Whoville for reasons which are eventually revealed. Christmas is his least favourite time of year – and with the news that Whoville is set to celebrate Christmas three times as big as ever before, Grinch decides it's time he became the anti-Santa and started stealing Christmas back. Will he learn something along the way? Quite probably.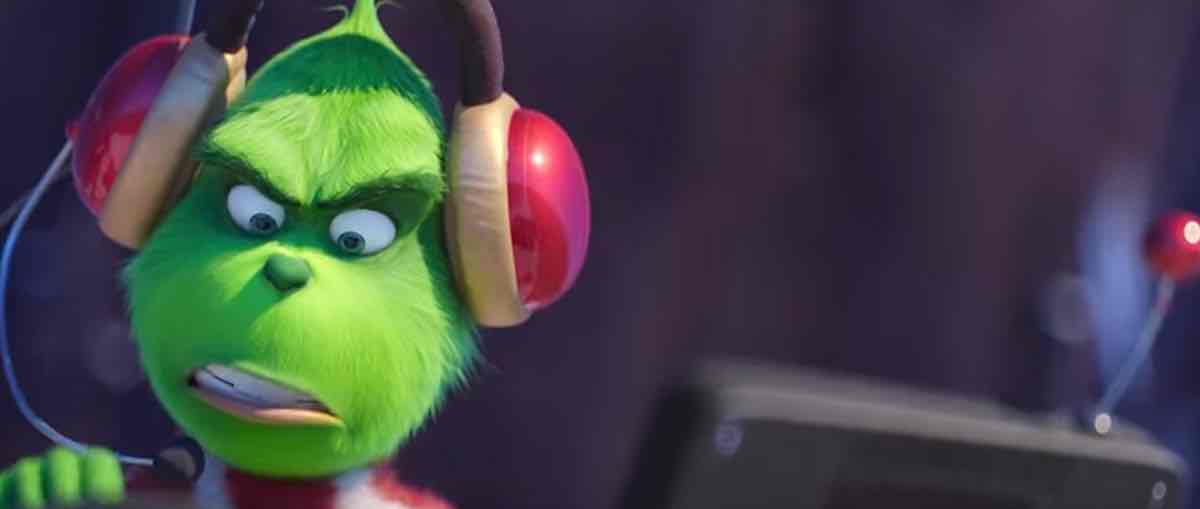 The Grinch (Illumination)
Firstly, let's be clear – it's very difficult to ruin a story quite like The Grinch. The 2000 movie vwasn't perfect, but Dr Seuss' characters are so vivid and are so well-realised that all it takes is a careful hand or two to really do them justice. Illumination is the perfect studio to take on these characters, and these stories – while they may not be everyone's favourite animation bods (the Minions, while amazingly popular, remain fairly divisive), they've picked up the story well here, and have succeeded in creating a new rendition of a timeless tale with a similar quality. While the new version of The Grinch's signature tune may well age as years go by, this is still a surprisingly timeless take on a great story.
The main issue I feel many critics have been having with this latest retelling of Grinch lies in the fact that it is played a little too safe. The 2000 movie perhaps went a little too daft (with Carrey-isms plastered all over it), while this one goes for a straight retelling without any trappings likely to doom it to irrelevance in the years to come. That being said, its choices do rather make it a little more straightforward than it is unexpected. The characters look great, if a little too simplistic – even Grinch himself looks a little too jolly for how we've been led to perceive the character in years gone by.
Cumberbatch, while talented, would not have been my first choice, personally, for the role. Affecting an American accent he hasn't pushed out since Infinity War, he's capable as Grinch, but I feel an alternative actor would've offered a longer-lasting impression. Despite this, however, he carries the story well – largely on his own – and his transformation from utter grouch to – well – you'll see – is nicely handled.
The Grinch - Official Trailer #3 (Illumination)
What the movie does do well, is sell a great Christmas story. This retelling of an old classic will tug at your heartstrings in a big way – and if not, go see it again. Illumination are particularly good at creating goofy characters and creating touching situations amid the goofy and the daft – and they balance both here absolutely perfectly. They have handled misfires in my opinion – The Secret Life of Pets is hugely over-rated by way of an incredibly inflated plot – but this time around, they seem to have gotten things right.
What's striking some critics and viewers down is that – on the whole – the movie is somewhat unremarkable. It sticks to the story with gusto, only choosing to throw in a few new bits and pieces here and there where needed. With that in mind, it's the perfect homage. However, anyone going in expecting a completely off-the-wall take on a classic story may be disappointed. For one, the trailers in this case simply don't do things justice. Some scenes are taking out of context completely – while they do rather steal some of the funniest moments from the script and spoil them completely for you. Given Illumination's propensity to plug their trailers regularly months in advance, many viewers may have already gotten Grinch fatigue before even having seen the film.
In any case – The Grinch is a touching, entertaining holiday movie that's completely and utterly inoffensive – you get what you pay for, and I highly recommend it.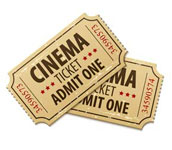 » See more of Graham's Movie Reviews