FANTASTIC BEASTS: THE CRIMES OF GRINDELWALD
Dir: David Yates
Starring Eddie Redmayne, Katherine Waterston, Dan Fogler, Alison Sudol, Ezra Miller, Zoe Kravitz, Callum Turner, Carmen Ejogo, Claudia Kim, William Nadylam, Kevin Guthrie, Jude Law, Johnny Depp





2 STARS (out of 5)
Those of you who have been reading my movie reviews for some time with One News Page will likely remember that I was fairly positive about the first Fantastic Beasts movie. It is a great idea to dip back into the Wizarding World of JK Rowling – after all, the huge world and history she created with the Harry Potter stories continues to enchant young and old alike. The Fantastic Beasts series, therefore, was seen as a lucrative chance to take a look back at some stories which simply wouldn't have been told in the Harry Potter timeline – plenty of opportunities for world-building and more interesting characters to be introduced to. However, as this latest instalment of the series appears to confirm, Rowling's focus appears to be on creating twists – and plenty of them. This could be set to be a fairly complicated and possibly controversial review, so do bear with me.
The latest instalment in the franchise picks up as arch dark wizard Gellert Grindelwald (Depp) breaks free from his charge to start spreading the word about his plans to enable wizards and witches to take over the world – effectively enslaving muggles (non-wizards and non-witches) in the process. Naturally, there are plenty of magical folk who are keen to stop him. Wrapped up in things is Albus Dumbledore (Law), who has a deeper connection to Grindelwald than most – while clumsy yet brilliant magical zookeeper Newt Scamander (Redmayne) also finds himself embroiled deep in a convoluted world of LeStranges and Dumbledores – and much more besides. Throw in the fact that Credence Barebone (Miller) is on the hunt for his true lineage, and you have a movie that offers so many plot strands, it's difficult to know which to follow, when, and for how long.
That, unfortunately, is to the film's detriment. However, before I talk about the issues that Crimes has as a movie, let's take time to focus on the positives. Firstly, the cast is absolutely great. I spoke at length about how Dan Fogler was a shining light in the first movie, and while he has less to do here, he's still very watchable. Redmayne is actually more bearable this time around, perhaps due to better writing and less focus – while Kravitz, Waterston, Sudol and Law all offer plenty of fine acting chops to get us to where we need to be going. It must also be noted that – despite heated press over whether or not he should have been cast at all as a result of a number of recent headlines and career choices – Johnny Depp is well-cast as the arch-villain, though again, he doesn't actually have that much to do here. He commits around two or three crimes, tops - meaning that anyone being pedantic about the title should have a field day here.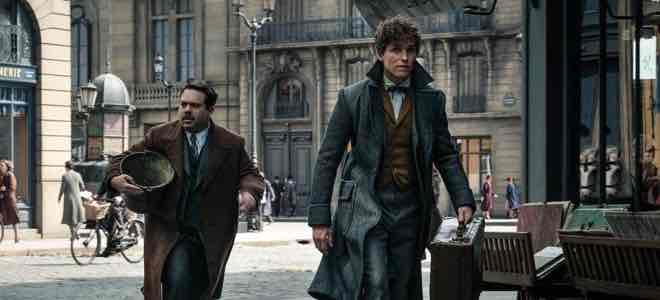 Fantastic Beasts: The Crimes of Grindelwald (Warner Bros. Pictures)
The design of the creatures we get to see – as well as the various moments they share on screen with us – are great. This has bled through from the previous movie, and it's to the sequel's detriment that there simply aren't enough of them. Sure, Scamander is still an animal-mad wizard who's constantly weaving in and out of ministry guidelines, but I'd love to actually see these 'fantastic beasts' take more than a side role to what appears to be a convoluted web of a stepping stone towards a sequel.
Sadly, that's what Crimes appears to be, and what it ultimately functions as. There are so many tangled plot lines and muddled moments that it genuinely gets rather hard to follow by the third act. While visually the movie is largely appealing, its story is fairly messy, and ends on a note that's a cliff-hanger for the sake of it, one which challenges some of the existing Potter canon, too. Rowling wrote the screenplay for Crimes, and looking back on it, it clearly is something of a filler movie. We have all sorts of tension and intrigue built up in the first two acts, only for the mother of all exposition floods to be let out twenty to thirty minutes away from the curtain. It's nothing more than a two-or-so hours' exercise in plodding along towards the next instalment in the series. Quite how Rowling et al hope to keep intrigue, and passion, alive for this series across three more films seems fairly mysterious at this juncture.
Fantastic Beasts: The Crimes of Grindelwald - Official Teaser Trailer (Warner Bros. Pictures)
While Crimes is a serviceable movie that does entertain for the most part, it is also disposable, and can be broken down into a number of confusing tangents and plot threads that simply either don't make sense, or go absolutely nowhere. It's a movie that rambles ahead by the seat of its own pants, refusing to relent, while throwing absolutely everything it can at the screen to see if it sticks. The main issue for me, ultimately, was that I am struggling to remember much of it that actually had an impact on me – positive or negative – short of what I have already mentioned. For Rowling to have produced a script and with Warner Bros a movie which is so dense and yet forgettable is extremely disappointing. It's even harder to wonder what complete newbies to the Wizarding World will make of this – as it not only requires a requisite knowledge of what happened in the last film, but it is fairly draining to watch.
What's more – without going into spoiler territory – there are some truly confounding character moments in this movie which, rather than challenge and surprise as they perhaps intended to, really do aggravate – but I will leave you to discover those yourself if you are still inclined to give the movie a try.
Sadly, The Crimes of Grindelwald fails to recapture the magic of the Wizarding World on a number of crucial levels, instead flopping out as an expensive stepping stone and tangled web of plot twists which confound as opposed to delight. Tread with caution.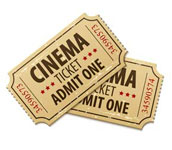 » See more of Graham's Movie Reviews