RALPH BREAKS THE INTERNET: WRECK-IT RALPH 2
Dir: Rich Moore and Phil Johnston
Starring John C Reilly, Sarah Silverman, Gal Gadot, Taraji P Henson, Jack McBrayer, Jane Lynch, Alan Tudyk, Alfred Molina, Ed O'Neill





4.5 STARS (out of 5)
While we've been treated to a couple of new Pixar films over the past 18 months, it's been a fair amount of time since anything has emerged directly from Disney's traditional 'animated canon'. For the first time since 1990, the firm has decided to push out a direct sequel to a previous big screen hit into theatres – which, if you remember the waves of straight-to-home media sequels and threequels which littered the video stores of old, is very big new indeed. The Rescuers Down Under was Disney's last cinematic sequel, which still remains something of an under-radar movie – which means that, almost thirty years on, the House of Mouse clearly decided that they now have enough confidence to start giving new stories to existing characters.
Wreck-It Ralph was a huge hit globally in 2012, and only helped to further cement what is still being referred to as the 'second' Disney Renaissance. The first took place between the years of 1989 and around 1998, starting with The Little Mermaid and ending with either Hercules or Tarzan (depending on who you ask). History aside, it's been six years since we last saw video game villain Ralph ponder on his place in the world, and this time around, he and friend Vanellope are about to explore an entirely different universe – the internet.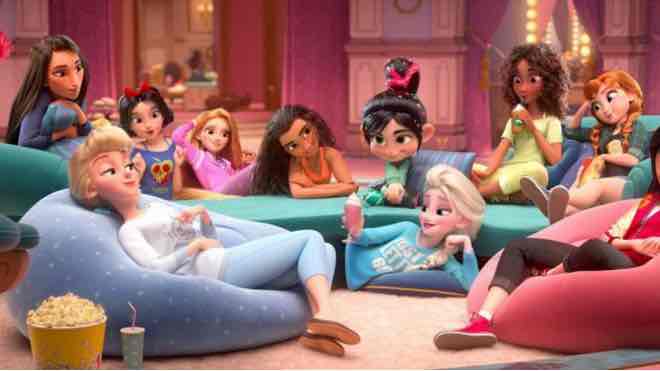 Ralph Breaks the Internet (Walt Disney Animation Studios)
With Vanellope's arcade machine having broken and looking likely to get scrapped, the videogame characters decide they need to find a replacement piece for the machine themselves – and that means heading down a mysterious new tunnel called 'WiFi', which effectively allows them to access the internet. Their first port of call? eBay, to find a replacement wheel for the Sugar Rush arcade game – but from here, things are only set to spiral out of control – leading to one of them seriously contemplating taking on a new life in the world of the internet.
It's worth getting the main criticism that has been levelled at this movie out of the way first. There has already been one movie in particular that has explored the internet as an expansive universe – and that's The Emoji Movie. Wreck-It Ralph 2 – again, getting it out of the way early – follows a similar trend by throwing in branded internet names and sites across the movie. This – to some people – could come across as cloying marketing, and I'm already aware that some are concerned that the same trends offered by Emoji Movie are being followed here. I offered Emoji Movie a very low grade indeed for being all about the marketing – but with Ralph 2 offering similar brands up on the big screen, where do I stand on giving this film 4.5 stars?
The difference, I feel, is in the way that this internet universe is offered up and handled. Unlike some of the touches in Emoji Movie, Ralph 2 handles its brands fairly naturally and fleetingly – what's more, the script has fun with the familiar names and platforms. The original Wreck-It Ralph, of course, was well-known for offering cameos of branded characters and so forth – so the choice to use named brands is hardly surprising. It is rather hard to explain – but I will. In Ralph 2, you are not being pummelled over the head by branding every five seconds. You're given cute little familiar cameos of things we recognise – and they're treated with much more creativity. I believe it's a difference in charm. In any case, seeing all the Disney princesses together and a stack of Star Wars and Marvel characters making cameos doesn't feel too cloying – in fact, it's a lot of fun.
Ralph 2, on the whole, is exactly that – a lot of fun. It's better paced than the original movie, giving more diverse locations, exploring more creative ideas (on an almost Pixaresque level) and allowing for genuine character development. It feel strange seeing a Disney sequel on the big screen again, which means that while in some places it feels somewhat strange to be seeing these same characters, it's altogether warming. Video game fans won't get as many cameos as they did first time round, but there's tons more from the world of Disney.
But regardless of what the trailers and the hype around the cameos tell you, that's not what this movie is all about. What stands out is its creativity, its frenetic pace, and the fact that it has fun each and every step of the way. Even when it hits the traditional Disney 'downer' moments where some characters fall out or misunderstand, it moves along at whip-crack pace. It's bright, it's beautiful, and the cast is bigger than we've given the movie credit for – do check out the full roster after the movie.
Ralph Breaks the Internet - Official Trailer 2 (Walt Disney Animation Studios)
Disney have, as always, worked their magic – for the past decade now, they've been turning over movies with great stories, characters and amazing creativity. That being said, it would be nice to see a new original movie from the studio soon. Pixar are leading with Toy Story 4 and Disney themselves with Frozen 2 – whether they are loath to risk getting out of the 'second renaissance' bubble or not, I for one would love to see some of this amazing, heart-warming creativity applied to a few new stories – to carry on the canon.
Some viewers may not appreciate the cameos or the branding – and that's fine – but Ralph 2 actually goes well beyond that. For one, it's a movie with a number of very good messages. The first is that female characters are just as strong and just as quirky and interesting as their male counterparts. The second, I won't spoil – but it's a message I don't think I've ever seen a family film do before.
Also – if you were deep into internet culture around ten years ago, you're going to want to wait until the very end of the credits. Disney – you've done it again – but more original movies, please!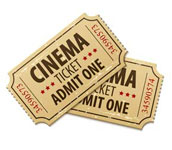 » See more of Graham's Movie Reviews