AQUAMAN
Dir: James Wan
Starring Jason Momoa, Amber Heard, Willem Dafoe, Patrick Wilson, Dolph Lundgren, Yahya Abdul-Mateen II, Nicole Kidman, Julie Andrews





4.5 STARS (out of 5)
Is this the movie to finally solve all of DC's cinematic woes? Maybe not. But I'll give you this – it comes pretty close, and for my money at least, this is the best movie from the comics stable to have hit the big screen in over a decade. Is the drought finally over?
DC has had a fairly shaky run when it comes to standing up, at least critically, to Marvel Studios in recent years. Justice League and Batman V Superman fell flat with critics, and while the latter made a stack of box office money, the story and execution left a bad taste in many viewers' mouths. Comparably, Suicide Squad – boasting one of the lowest marks I've ever given a movie – did extremely well at the box office, enough to warrant two or three sequels in the pipeline. Long story short, it seems that DC and Warner Bros have been yet to grasp that perfect formula Marvel seems to have run with time and time again. Wonder Woman was a breath of fresh air – but Aquaman may have blown things right out of the park.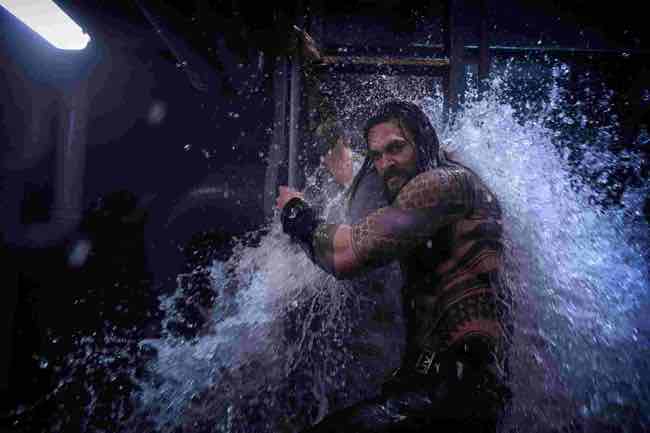 Aquaman (Warner Bros. Pictures)


Arthur Curry (Momoa), known as the fabled 'aqua man' to locals, is in fact the half-breed heir to the throne of Atlantis. Things down in the lost city are starting to get more than a little shaky, as Curry's half-brother, Orm (Wilson) just happens to be reigning monarch, and one who is hell-bent on waging war against the surface for years of pollution and destruction. Mera (Heard), betrothed to Orm, seeks Curry for help to take the throne from the 'mad king' – with Aquaman reluctant to get involved. Add in a subplot with a vengeful pirate known as Black Manta (Abdul-Mateen II) and you have an utterly bonkers thrillride of a comic book movie that hits so many of the right buttons.
Firstly, I must get some concerns I have with female roles in the movie out of the way first. There seems to be a fair imbalance of power between men and women in the script – and while this may be keeping things fairly strict to the comic books, there is some formulaic reduction of women to side roles while the 'men do their business'. It's a slight irk – one which may be seen as a little wobbly in our current climate – and one which I'm afraid does prevent me from offering full marks to the movie. That – and the fact that there is quite a bit of cliché reliance – though that might have been to be expected.
What makes Aquaman such a joy to watch is the fact that it is so relentless. There's always something unfolding, some new twist, and action bleeding out from left and right. It's an incredible visual spectacle, particularly in its final act, and is therefore well worth the price of 3D and/or IMAX admission. Momoa was born to revive Curry as the underwater badass the somewhat flimsy Aquaman of old he was always meant to be. Aquaman here is a reluctant, sassy hero, an everyman, though one who knows clear right from wrong. His backstory is given plenty of natural time to develop. His motivations – the villains' motivations – are clear, concise, and make sense. Batman V Superman had none of this. Suicide Squad omitted the sharpness of the pacing and delivery of action available here in favour of being relentlessly quirky (and downright dull) for the majority of its runtime.
However, let's stop comparing Aquaman to the rest of DC's line. Let's think about it from the prospect of it being a comic book movie. This feels like a comic book brought to life – there's exposition, there's daft costumes, over-the-top action sequences, there's an absolute ton of development in very little time – isn't that what we want from a movie like this? Many were saying ahead of time that Aquaman thrives on being 'so ridiculous it's self-aware' – similar to how I still feel about Venom – but I beg to differ.
Aquaman thrives on being a bare-bones comic book movie. None of the overblown interconnectedness of several movies in one lump. No expectations for every single line to be a snarky one-liner. No reliance on action shots. Aquaman just gets on with what it's supposed to do, and it has a damn good time doing it. It's impossible not to feel that electricity!
Aquaman - Final Official Trailer (Warner Bros. Pictures)
A side note – Black Manta may well be one of my favourite villains in comic book movie history. So much technology at his disposal – and so much power – yet he's completely hapless (without spoiling too much) – and Abdul-Mateen II offers so much ham in the sandwich, it's hard not to choke. A tongue-in-cheek Black Manta spinoff, please. I'd pay ten times over.
So – in short – is Aquaman worth seeing? Yes. Put aside any notions of comic book movie snobbery you might have behind you and just go and enjoy yourself. You might be surprised.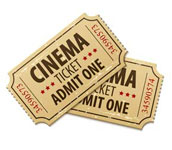 » See more of Graham's Movie Reviews