BLACK MIRROR: BANDERSNATCH
Dir: David Slade
Starring Fionn Whitehead, Will Poulter, Asim Chaudhry, Craig Parkinson, Alice Lowe, Tallulah Haddon





4 STARS (out of 5)
Black Mirror is a hugely popular TV series which has, for several years now, been making a number of viewers incredibly uncomfortable – with its often tech-based tales of horror and intrigue, writer Charlie Brooker has brought a number of anthology stories to TV, most recently to Netflix, which border on bleak, bittersweet or downright depressing. Some manage to avoid this – however, the series' first feature-length outing, Bandersnatch, goes a completely different route – in that it supplies you with multiple bleak endings at once.
Surrounding a troubled young man named Stefan (Whitehead), Bandersnatch is the name of a videogame he's hoping to bring to the masses by the winter of 1984. The game is inspired by an adventure novel written by a novelist who succumbed to psychological delusions – and in time, Stefan too appears to be falling under some form of bizarre spell he just can't seem to get a grip on. In a first for Black Mirror – and for Netflix – we are asked, as viewers, to choose the directions in which his story travels, leading to five different ending categories and a host of bizarre twists and turns which end up fairly badly for all involved.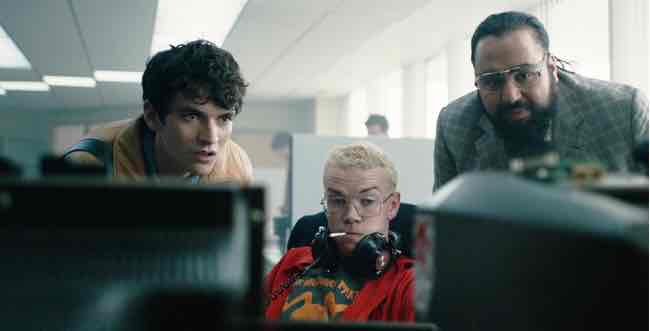 Black Mirror: Bandersnatch (Netflix)
Bandersnatch is a great movie to end 2018 on – it's a pioneering piece of entertainment which, for the most part, is gripping. Black Mirror leads with the less is more approach to storytelling, instead letting its characters and their worlds develop naturally as things grow steadily more intense and more bleak. Bandersnatch is a novelty in that it is a rare trip into the past for the series – though it doesn't lose any of that all-important technological menace that pervades many of the show's episodes.
Bandersnatch is an interactive adventure which, while reportedly being 90 minutes in length end-to-end, rather totals around five hours when taking into account all the footage. There is an absolute mountain of twists and turns to uncover here. It moves in directions you won't expect it to, offering up dark humour, genuine moments of relief, and disbelief in equal measure. It's horrendously dark, though I dare say I have seen episodes of Black Mirror which have gone darker still.
This is technology which Netflix may well put into practice again in the future, and while it works extremely well here, it's hard to say where the tech will lead. While Bandersnatch is an immensely intriguing and entertaining romp through a dark parallel universe and plenty of out-there theories with regard to life itself and who has control over whom, it is perhaps a little too much hard work for your average viewer. The meta involved here is immense, however, as it's an interactive story about interactive stories, and being watched, and who truly has control over their own destiny – which means that the mode is all the more suited to the tale. In some plot strands, you come close to interacting with the cast directly, leading to a number of bizarre moments that simply wouldn't work in any other medium.
Black Mirror: Bandersnatch - Official Trailer (Netflix)
At the time of writing, people are still exploring Bandersnatch and are working out ways to try and find all the endings and plot strands. There are, sadly, more bad endings than good, and even the ending I personally found to be the 'good' one is still immensely sad. That is, however, Black Mirror in a nutshell – and Bandersnatch is nothing short of a watershed moment for video streaming and home entertainment. Whether this trend persists, of course, remains to be seen – choose your own adventure stories are nothing new, with games such as Late Shift having hit consoles in recent years which offer similar interaction.
Bandersnatch was never going to be an easy watch, even if it was straightforward in its execution. As such, it is something of a drain – in a good way. It's an exploration of storytelling as much as it is a deeper and darker route in towards some truly disturbing plot strands. As a movie, it can only ever work on the Netflix platform, or on other streaming services – it is, ultimately, a game – which is only a piece of some of the boundless philosophy being offered during the runtime.
It is hard to rate Bandersnatch – particularly as I personally still have some content left to unlock – but as an experience, it is enlightening, enjoyable and unnerving – if exhausting. With Netflix reportedly having recorded viewing figure highs for their horror movie Bird Box in recent weeks, it would not surprise me if Bandersnatch reaches similar heights. It's a movie I'd certainly recommend if the concept appeals to you – but please don't go in expecting everyone to be happy and fine by the end of it all.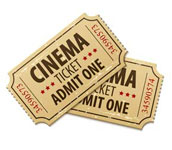 » See more of Graham's Movie Reviews