THE FAVOURITE
Dir: Yorgos Lanthimos
Starring Olivia Colman, Emma Stone, Rachel Weisz, Nicholas Hoult, Joe Alwyn, James Smith, Mark Gatiss





3.5 STARS (out of 5)
The Favourite is a difficult movie to watch. Certainly, it has been one of the most celebrated of the past 12 to 18 months for a variety of reasons, and it's already being touted as a potential sweeper-up at the Oscars. With some movies that have already received so much praise and acclaim, it's hard to know how much of one's own spin to put on things – however, I do certainly seem to be going against the critical and audience grain by even daring to call Lanthimos' latest anything less than a four-star effort. Lanthimos is a director who has created visual works of art which have, in the past, divided people – and while The Favourite appears to be the first of his to receive almost unanimous praise right down the middle, I must start 2019 by begging to differ against the grain, if only a little.
The Favourite is a period comedy / drama which takes no prisoners, and when it's intense, it is remarkably so. Focusing on the ailing Queen Anne (Colman) in the 1700s, 'former Lady' Abigail Hill (Stone) finds herself employed in her service, working under the seemingly waspish Sarah Churchill (Weisz), who attends to the Queen personally – in more ways than one, it would seem. The movie careers across several acts showing the grimy underbelly of the monarchy as it also charts the tense relationships between the Queen, Hill and Churchill – as the struggle for power in the royal household starts to take place. All the while, Britain remains at war with the French – offering an additional backdrop of tension over the top.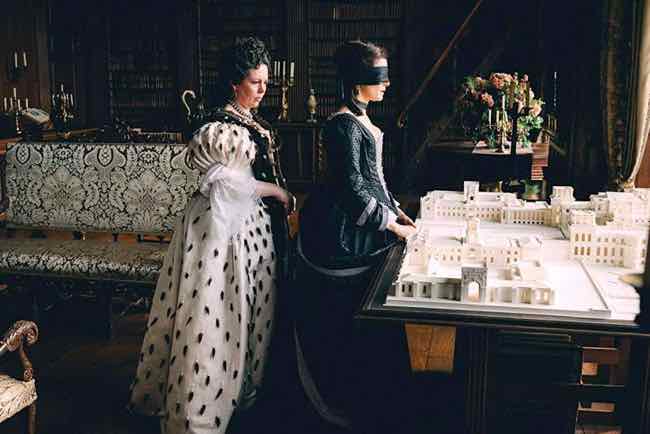 The Favourite (FOX Searchlight)
The Favourite is bawdy, unabashed and completely unflinching at its absolute best. It is impeccably cast, with Colman at least due an Academy nod for her performance as the confused, gout-addled Queen – while Emma Stone manages to convince all and sundry that she is a member of high society having fallen on hard times in 18th century Britain. The movie clearly charts her character's journey from fallen aristocrat all the way back up – albeit with plenty of intense character development along the way.
The drama here is not what you'd usually expect. Everything is delivered in an arthousey way that may come across to many viewers as pretentious or overbearing – that, to some extent, is to its detriment. While I obviously know a great movie when I see one, The Favourite does rather fall foul of 'Oscars' syndrome in that it is persistently insistent upon itself, leaving plenty up to the imagination and all the way remaining fairly distant between your average moviegoer. For those into moving works of art, the film is a visual treat and one which doesn't shy away from giving us moments which would otherwise have been dodged around in less bombastic screenplays.
It is a comedy on paper, and certainly on screen, though it is equal parts high drama. The comedy arises from the bawdy situations, the cartoonish characters and the intense movements of the script. It's a movie which isn't ashamed to push the envelope, though your everyday moviegoer, such as I, might struggle to find much to bite into. Certainly, it's spectacle enough, but did I leave the cinema feeling fulfilled? Maybe not – but perhaps some of the more prudish of film aficionados would suggest that a feeling of uncertainty is simply part of the 'experience'. The Favourite would be more of an 'experience' were it not so insistent upon itself, however, it remains thoroughly entertaining for the most part.
The Favourite - Official Trailer (FOX Searchlight)
It's hard sometimes to recommend award-winning movies to a wider crowd, and it does bother me occasionally that certain movies appear to attract a certain exclusivity. The Favourite is dark, determined, rich for all manner of nasty little surprises, and as such, it may not be entertaining across the board. As that's hardly the whole point, it's worth mentioning that the film is generally excellently directed, save for a few choice camera touches and intermittent placards (which I have seen invariably praised elsewhere by some viewers).
The Favourite is a hard movie for me to review, generally. It's striking, unique and certainly entertaining, though it suffers from this pervasive sense of self-importance and insistent artistry that prevents me from welcoming it with open arms. It will doubtless win more awards come Oscars season as it is certainly well-made – and perfectly acted – but is it the sort of film I will come back to again any time soon? Perhaps not – nor is it something I'd necessarily recommend to someone looking for something generally entertaining to watch. Is that the point, or am I dodging around it entirely? Answers on a postcard.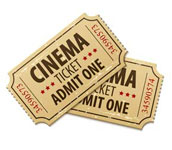 » See more of Graham's Movie Reviews