GLASS
Dir: M Night Shyamalan
Starring James McAvoy, Bruce Willis, Anya Taylor-Joy, Sarah Paulson, Samuel L Jackson, Spencer Treat Clark, Charlayne Woodard





4 STARS (out of 5)
Glass was always going to be a movie that had an incredible amount riding on it. A relative rarity outside of Marvel and DC in that it's the direct sequel to two different movies – Unbreakable, released in 2000, and Split, released in 2016 – this one was always mooted to be the end of a trilogy no one even knew existed until the dying few minutes of Shyamalan's 2016 delve into split personalities. Split was incredible viewing – it gave us the full brunt of James McAvoy's incredible acting prowess as The Horde, 24 different personalities in one body – and Glass, if anything, sought to try and follow that up. At the same time, it also had the pressure of bringing us back into the world of 'unbreakable' David Dunn (Willis) and Mr Glass (Jackson), who we hadn't seen fresh on screen in nearly two decades.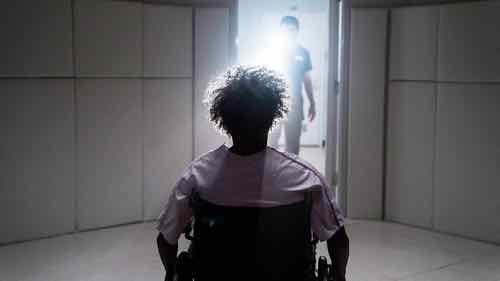 Glass (Universal Pictures)
The mammoth, self-funded feat of M Night Shymalan brings together Dunn, The Horde and Glass as part of a psychological examination. Dr Staple (Paulson) is intrigued by all three, and has the intention of exploring whether or not they are all suffering from delusions of being superhuman. As viewers already know, all three are certainly physically special in their own way – or are they? With The Horde being forced to re-evaluate whether its literal 'Beast' within is actually all-powerful – and with Mr Glass staying suspiciously quiet all the while – where will this latest twist in an apparently already convoluted tale?
Firstly, it's worth noting that anyone likely to want to see Glass will want to make sure they have seen both Unbreakable and Split first. For that reason, it somewhat struggles under continuity lockout. Beyond that, however, it is still relentlessly entertaining. Before we get into the nitty-gritty of what works and what doesn't, it bears saying that the movie benefits once again from a great cast – McAvoy is at his career best, and Jackson oozes onto the screen as he always does – and Shyamalan does still to be ahead of the dark few years during which he produced worrying material such as After Earth and The Last Airbender. The intense detail, the pacing, the balance between exposition and subtlety – he's received short shrift over the years for how he tells his stories, but here, things are pretty much on target.
Glass attempts to pool together two very big stories and to give them a send-off that is relevant and which could pave the way for future movies. I believe it does that – though it's probably safe to say that many fans of the original films will also be disappointed in some of the final moments of the movie. I, too, am among those people – while the final few minutes are well-deserved, the way the most dramatic turn in the final act ends could have been handled a little differently, and does perhaps seem like a little bit of a cop-out at worst.
Glass - Official Trailer (Universal Pictures)
It's a difficult movie to review, because it's a movie which is reliant upon so much – and is by no means a straightforward movie in the slightest. It's the culmination of a cinematic phenomenon – as such, I suppose you could call it Shyamalan's Infinity War. There's much more action crammed into this movie than its predecessors – and in a movie climate where comic book adaptations are very much box office royalty, this is a fairly prescient take on some familiar concepts.
However, there is the argument that more should have been done with the concept, or that different ideas should have been followed altogether. I'm in agreement with many that Dunn is sorely under-used – particularly as he was given so much focus in Unbreakable – though it is fantastic to see so much more of McAvoy's horde. In different circumstances, perhaps, we would've seen more intriguing sides to his various characters. Here, however, you get a nice companion piece to Split which gives you more than a little closure with regard to the whole 'Beast' saga.
It is hard to talk much more about Glass as a movie without spoiling it. However, it remains a thoroughly entertaining film which will likely raise smiles among those who are looking forward to seeing these characters again. However, the ending and the overall message of the movie may well divide those viewers down the middle. Could things have been handle differently? Maybe – but it is a genuine thrill to see Shyamalan's work back on the big screen, and for the sheer thrill of seeing McAvoy doing his multiple personality bit again, Glass is more than worth the price of admission. Plus, hey – there's room for even more sequels – so let's see where this leads.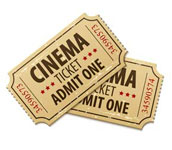 » See more of Graham's Movie Reviews