FIGHTING WITH MY FAMILY
Dir: Stephen Merchant
Starring Florence Pugh, Lena Headey, Nick Frost, Jack Lowden, Vince Vaughn, Dwayne Johnson





3.5 STARS (out of 5)
Before I start this review, let's make one thing clear. If you're going into this movie expecting Dwayne Johnson to play a pivotal role, you may be disappointed. Sure – he appears as himself – important enough, you'd argue – but he has a total screentime of what must be less than ten minutes. The posters suggest he plays a main role – he doesn't – so any Rock fans out there, brace yourselves.
Fighting with My Family is a true-story-movie which aims to tell the story of a small-town wrestling federation based on Norwich, England – The World Association of Wrestling – and the rise to fame of Paige, who was plucked from relative obscurity to become the youngest WWE Divas champion of all time. It's a movie about wrestling – and all of the drama in between.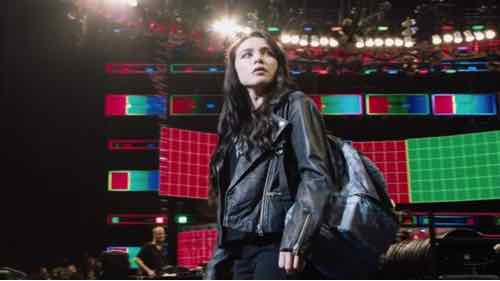 Fighting with My Family (MGM)
The movie follows Paige (Pugh) and her brother Zak (Lowden) as they strive to try out for the WWE's NXT tryout program, which seeks to hire the very best in wrestling talent from all over the world. Paige, of course, makes it through to the next stage – but Zak doesn't – and from here, the movie explores the family's journey from here on in, with father-and-mother outfit Ricky (Frost) and Julia (Headey) running the family wrestling business all the whole watching their daughter progress up the ranks.
True-story-movies are a mixed bag, at least for me. A few years ago, I was blown away by Eddie The Eagle, a movie which would otherwise be classed as rather by-the-numbers and somewhat schmaltzy, if it wasn't for the genuine heart behind it. Fighting With My Family, or FWMF, has plenty of that heart in abundance – and it certainly works that to its advantage. However, unlike Eddie, this movie seems to be lacking something a little more concrete, and I'll be coming to that shortly.
The movie is well-cast – and Merchant, for all he seems to be an odd fit for a movie of this nature and on this topic, allows his own humour to flow through the script almost effortlessly. Frost and Headey steal every scene they're in together, while Pugh and Lowden are likeable, capable leads. Dwayne Johnson, again, appears as himself, for all of ten minutes, and it's somewhat cheesy. Actually, I'll take that back – you can scrape the gorgonzola off the screen.
As such, you do get behind these people. They may not be the 'everyday' people you know yourself, but they're earnest, they're hard-working, and they support each other. That's enough for me to get behind them. My main issue with FWMF, however, is that it's not really too sure about what it wants to be. Is it a dry, knowing, Merchant script with well-developed characters? Or is it a fluffy, cable-channel story of inevitable glory that hits every cliché button on the way past? Because – for me, as someone who's well aware of Merchant's work as an actor, as a comic, and behind the scenes – the end product is disappointingly flimsy.
Yes – it's easy to get behind these characters, and to get swept up in the story. That's great! That's good writing. It's a very well-written film – the dialogue is brilliant in places – but the journey it takes is so well-trodden and so obviously signposted that I found it hard not to roll my eyes in places. You know what? I really didn't want to. It was an odd conflict.
Fighting with My Family - Official Trailer (MGM)
FWMF is a very easy film to like, and probably to love. It's been very well-received by critics, but there's this writing/execution balance that really isn't sitting right with me. Eddie The Eagle was knowingly cheesy. It was helped by the fact that the story wasn't as cut-and-dried as you expected it to be. Sure – Paige's story is incredible, and the people depicted here deserve every happiness – but the way it's depicted feels as though Merchant fed his writing through a Hollywood processor so that it came out as safe and as fluffy as it did. For a film that's so focused on depicting a rough-and-ready yet close-knit family who eat, sleep and breathe wrestling, it's an incredibly tame and immensely twee exercise. As such, I'm not entirely sure it'd be a movie I watch again.
It's nice to see a story like this on the big screen, but I have to argue again that it doesn't feel as though it knows what it wants to be. I have a feeling it wants to be your typical rise-to-glory, everybody-loves-each-other plod – I really wished it would have taken a few more risks. I think if you know what you're getting into here – you'll have a great time. But once again, Dwayne Johnson very, very much has a cameo. Sadly.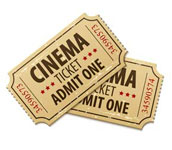 » See more of Graham's Movie Reviews