WHAT MEN WANT
Dir: Adam Shankman
Starring Taraji P Henson, Aldi Hodge, Richard Roundtree, Wendi McLendon-Covey, Tracy Morgan, Josh Brener, Tamala Jones, Phoebe Robinson, Max Greenfield, Erykah Badu, Brian Bosworth





2.5 STARS (out of 5)
Gender-flipping certain scripts and ideas is nothing new. In the day and age of gender equality, a sideways look at the Nancy Meyers-directed What Women Want was always going to be prescient. While that movie focused on Mel Gibson being able to hear women's thoughts, this flipped approach instead focuses on Taraji P Henson, who, this time around, can hear what all men around her are thinking. It's a great concept, and for the most part, it's a movie which does handle some of its more sensitive topics with a surprisingly soft touch. That being said, while it is perhaps a fairly important movie, it's one which doesn't really score too high in the comedy stakes.
Ali (Henson) is a sports agent who is successful, determined, and who finds herself constantly undermined by her male peers. Despite having a headstrong attitude and despite having an impressive portfolio of sports clients, her 'boys' club' of a company instead continually names lesser-worthy male agents as partners to the business. Struggling with balancing her work life with her less-than satisfying private life, a chance meeting with a psychic via bachelorette party – and a blow to the head – gives Ali an incredible amount of power – with the ability to hear the inner thoughts of all men around her. Can Ali turn her world around with this new-found ability – and can she learn a few lessons along the way?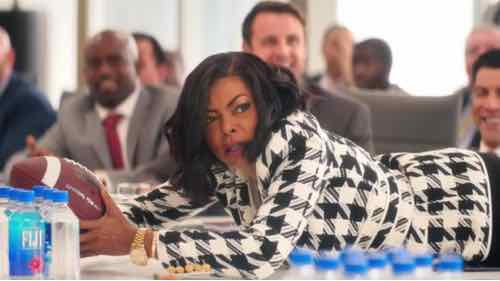 What Men Want (Paramount Pictures)
Firstly, let's focus on the good. The movie certainly benefits from having the charismatic Henson as lead – Ali is a character who, while successful, is also very flawed. It takes genuine talent to be able to carry off this type of character to the point where they are consistently likeable throughout the runtime of a movie. The main characters – for the most part – are ones you can get behind, and the central concept is, of course, an interesting one. What you see is generally what you're going to get.
Despite appearing to be a run-of-the-mill comedy, What Men Want actually does a reasonable job of empowering the characters and themes involved. There's also a nice balance here which I feel some critics may have missed out on – in the sense that both male and female characters are shown to be just as flawed as each other. There are male characters deserving of a break, as there are obviously female characters along the same – while there are also plenty of characters who deserve everything they get. The ways in which the main character is forced to confront her own blasé way of doing things are always intriguing. While much of the plot is predictable, there are plenty of touches which are perfectly satisfying.
That being said, as a comedy, it feels somewhat underwritten. Henson, Morgan and Badu in particular all shine in their specific roles, however, much of the comedic action feels as though it is trying a little too hard with too little material. What's more, there are some performances here which do struggle with lines that simply don't work. While many will find the movie infectiously fun and a harmless trot into modern American comedy, others may be frustrated that there aren't more big hitters in terms of jokes and genuinely funny performances. Whether it's overselling a punchline or completely missing a cue altogether, this is a movie which perhaps could have gone under the writing and editing microscope for one more pass. Despite this, the majority of the cast works well – though there are some people involved here who really do seem to be reading a half-boiled joke off a page.
What Men Want - Official Trailer (Paramount Pictures)
All things considered, however, we have to consider audiences, and we have to consider how well this will go down with the wider populous. I was surprised to see that only around 33% of viewers – according to Rotten Tomatoes – recommended the movie – a rare case where the audience score falls short of the critic consensus. On paper, What Men Want is perfectly safe – it will be an absolute riot for some viewers, but will also sadly be a predictable, joke-light trundle for others.
What Men Want is hardly a blockbuster movie, nor is it a comedy which will have everyone rolling in the aisles. It does, however, propose more than a few interesting ideas, and survives mainly thanks to Henson's performance and a handful of others. All things considered, however, without extensive rewriting and brushing up, this is a movie which perhaps may have found its feet a little better going direct to streaming. That's not a massive criticism – however, it falls well short of the comedy standards we're used to seeing, and those the trailer promised us. If the premise appeals to you – and you're open-minded – I see no harm in recommending this.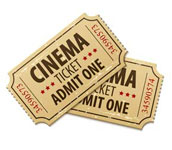 » See more of Graham's Movie Reviews