MISSING LINK
IMDb
Dir: Chris Butler
Starring Hugh Jackman, Zoe Saldana, Emma Thompson, Stephen Fry, David Walliams, Timothy Olyphant, Matt Lucas, Amrita Acharia, Zach Galifianakis





5 STARS (out of 5)
What makes a five-star movie? I rarely give these marks away – in fact, only Arrival, Kubo and The Two Strings and Avengers: Infinity War have managed the accolade coming into my fourth year as One News Page's movie critic. Missing Link, at least, has something in common with Kubo – it's from the same studio – but I won't be making any further comparisons in this review. Missing Link is an absolute joy to watch from start to finish – and while critical opinion seems divided on a few plotting concerns, I'd very much like to suggest otherwise.
Missing Link is the latest animated movie from Laika Studios, who have produced cult movies such as Coraline, Paranorman and The Boxtrolls to varying critical and public acclaim. Their movies may not have the blockbuster pull of Disney or DreamWorks right now, but what they lack in financial return, they always make up for with incredible style and focus.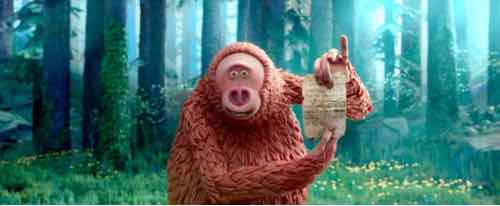 Missing Link (Lionsgate Films)
In this adventure, intrepid myth-finder and monster-hunter Sir Lionel Frost (Jackman) is at a loss. Having returned from a trip to find the Loch Ness Monster only for Nessie to have busted his camera (it's the Victorian era, meaning that's no simple fix), the bombastic journeyman is on the lookout for his next potential claim to fame. Desperate to join a local club to prove his worth to society, Frost answers a letter from someone claiming to have seen a Sasquatch – only to venture out and find a very interesting character in the form of 'Mr Link' (Galifianakis) at the other end. From here, the pair set out on a journey to reunite Link with his own kind – while Frost deals with confronting his own demons and issues along the way.
The main aspect I'm going to bring to the stand as to why I've given this movie five stars is one you may not be expecting. Pacing. A well-paced movie is everything. A well-paced movie should be aware of where it is heading, where it's come from, and what its audience may be feeling. It should perform small checks on itself along the way. It requires immense editing. Very few films, in my experience, get pacing absolutely perfect.
Missing Link is possibly one of the best-paced movies I feel I've seen in recent years. It never lingers for too long on one scene, never drags a joke out for too long, never expects you to laugh, never throws a stray trope or two onto a pile in the hope it'll evoke something from you. It offers up a simple story, a cast of extremely likeable characters (as well as a brilliant cast), and that trademark Laika standard – incredible animation.
This movie is absolutely gorgeous to look at. Sadly, it wasn't distributed in IMAX in my local cinema, however, it deserves to be watched in as much glory as possible. A few moments shown after the credits roll show you just how much work went into this movie. I find it stunning to believe that this has only been in production for just under a year. From scene to scene, environment to environment, there has been painstaking effort applied. These characters are so memorable-looking – there isn't a lazy moment in the whole movie, regardless of what some critics may be saying about the story.
So yes, let's talk about the plot. Yes – we've seen this sort of adventure story before – and yes – some of you will see a few bits and pieces coming – but have you seen it told with such sprightly pacing or self-awareness? This is an extremely funny film – perhaps funnier than Laika's previous output – yet it makes you feel things all the same. Mr Link (whose chosen name I won't spoil here) is a magnetic character, huge, lumbering and slightly affected all the same – my only complaint would be that there's perhaps more screentime given to Frost than the main star, but Frost himself is such a bombastic, positively-charged electron of a man that it's hard to complain.
Thankfully, the trailers don't give much of the laughs away – and even those that are apparent again are given new life in context. A good movie is one which keeps your attention from start to finish. One you are genuinely sad to see come to an end. Missing Link is one of very few movies I've watched this year – in fact, so far, it may be the only one – where I've not looked at my watch out of sheer interest.
Missing Link - Official Trailer (Lionsgate Films)
Family entertainment comes in many shapes and forms these days. Sadly, something with more pulling power like Dumbo (flat and oddly-delivered) or Lego Movie 2 (good, if unoriginal) will likely get more attention from younger viewers and their families. It's a shame – Missing Link is a genuinely engaging adventure from start to finish – and it may well get buried.
Every scene has something different to offer – and what's perhaps most refreshing is that it never panders to its audience. It has that Aardman quality to its comic timing as well as some of its jokes. It lacks the ham-fisted approach that many films of the genre have leant back on time and time again. It well and truly benefits from Stephen Fry offering up a villain of such hammy stature it's a wonder there's any scenery left to chew on.
I understand why the movie may not appeal to all comers – we all have different tastes – but on immediate reflection after watching, I failed to mark it down. I've seen continued claims that it's far from Laika's best. However, I have to lead with my gut instinct, and in all honesty, it's not always so easy to put that down in tangible words.
I was more than pleasantly surprised with Missing Link. It's well-cast, impeccably animated, extremely funny, brilliantly paced, and a film I will be happily paying to watch again. Movie of the year? Let's not get ahead of ourselves just yet.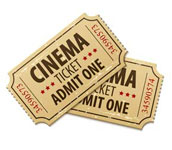 » See more of Graham's Movie Reviews