ALADDIN
Dir: Guy Ritchie
Starring Will Smith, Mena Massoud, Naomi Scott, Marian Kenzari, Navid Negahban, Nasim Pedrad, Billy Magnussen, Alan Tudyk





4.5 STARS (out of 5)
Having seen Disney's last live-action re-imagining of an animated classic, Dumbo, in recent weeks, truth be told I wasn't holding out too much hope for Aladdin. Aladdin is the second in an impressive line-up of updates to Disney material to head to the big screen in 2019, with The Lion King set to head to cinemas in a handful of weeks. However, Aladdin has perhaps some of the biggest shoes to fill.
Based on the enormously successful animated musical from 1992, 2019's Aladdin follows pretty much the same storyline. Agrabah street rat Aladdin (Massoud) finds himself entangled with progressive princess Jasmine (Scott), while crossing paths with the dastardly Jafar (Kenzari). Jafar, second to the local Sultan, desires power and success more than anyone. However, sending Aladdin on his behalf into the fabled and dangerous cave of wonders results in the street rat finding more than just treasure.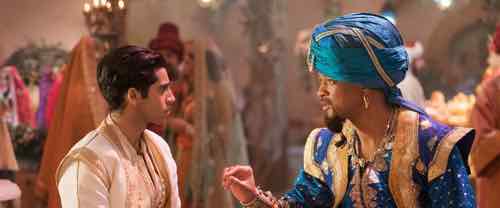 Aladdin (Walt Disney Studios)
The often-told story of Aladdin and, of course, its Disney-reimagining are well-known by millions all over the world. Truth be told, the 1992 movie was always going to be something difficult to live up to. It's widely seen as one of the lynchpins of the Disney Renaissance, a period of time where the company found themselves back in favour in terms of blockbusting animated movies after a few years in the relative doldrums. All of this considered and taken into account, does Aladdin 2019 do enough to live up to its predecessor?
I have to say, I was pleasantly surprised. Out of all the Disney live action reimaginings which have made their way to the big screen, this is perhaps the most faithful. Sure, there are a few touches here and there which update the story for a modern audience, but it is otherwise a stunning homage to the original movie. Guy Ritchie is an ideal fit as a director in a movie which is grandiose, crammed full of family-friendly action and more besides.
The cast is spot on, at least for the most part. There have been, and will probably continue to be, some concerns over Will Smith being cast in the role of the genie. This was, after all, perhaps the late Robin Williams' magnum opus – in a long and illustrious career. The character was tooled around his mannerisms and his incredible comic timing. Weirdly, there are touches of that old genie in this depiction – however, it is clear to me that these are two very different performances. Smith is perhaps back to his comedic best here, affable, likeable and able to carry what is a fairly demanding role.
Alan Menken's songs are brought into life once again, and they are thankfully given the gusto they deserve. Unlike the adaptation of Dumbo which hit cinemas earlier this year, 2019's take on Aladdin is absolutely crammed full of joy. It's well-paced, beautifully designed, and is very, very funny. The cast genuinely seem to really get their teeth into this, and that's always a joy to behold. There always seemed to be something lacking in that regard when it came to Dumbo.
Aladdin 2019 doesn't suffer from the bland trappings I assumed it would. I was prepared to sit through a fairly by-the-numbers retread of a movie which was going to be difficult to replicate. However, what I got was a passionate, lively movie which genuinely seems to have tapped into the heart of the original. I dare actually say it's on par.
Unlike movies like Malificent and The Jungle Book which have dared to go beyond their source material to varying success, Aladdin sticks with what it knows, instead choosing to make the most of the great story and characters with modern set pieces and cinematic effects. I dare say this is probably going to be the finest adaptation of this story you'll see.
However, where it does fall down is in terms of length. While it is difficult to see where any cuts or shavings could have been made along the way, this film is at least 30 minutes too long. Truth be told, however, it is fantastic that so much has been thrown into the mix, and that Ritchie hasn't shied away from throwing absolutely everything at you.
Aladdin - Official Trailer (Walt Disney Studios)
Aladdin 2019 is a family movie which takes time to explore its world, its characters and to have genuine fun at the same time. It is a genuine rare occasion where movies like this arrive without any particularly heavy agendas or pop culture moments sewn in. For an adaptation of Aladdin, where Robin Williams' genie once aped tons of characters and themes of the time, that's a massive achievement.
Aladdin is possibly the finest Disney adaptation there has been so far, and I therefore await The Lion King with a little less dread. If you like the original cartoon, you will absolutely devour this.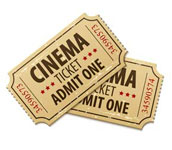 » See more of Graham's Movie Reviews