THE SECRET LIFE OF PETS 2
Dir: Chris Renaud
Starring Patton Oswalt, Eric Stonestreet, Kevin Hart, Jenny Slate, Tiffany Haddish, Lake Bell, Nick Kroll, Dana Carvey, Ellie Kemper, Chris Renaud, Hannibal Buress, Bobby Moynihan, Harrison Ford





3.5 STARS (out of 5)
Illumination is a production company who, while having made tons of money over the years, continues to drive a bit of a wedge between audiences and critics. They've struck oil with the likes of Despicable Me, and in recent years, The Secret Life of Pets has proven to be an overnight success. The likes of Sing, too, has helped to cement the studio as a force to be reckoned with as far as modern animation is concerned.
Pets 2 returns to the world of Max (Oswalt), Duke (Stonestreet), Snowball (Hart), Gidget (Slate), Chloe (Bell) and other cats, dogs and small rodents living in an apartment block in New York City. This time around, rather than following a single, straight narrative, there are around three to four different stories focusing on each of the critters – and by usual Illumination standards, it's another light-hearted, slapstick and extremely cute little film. Max and Duke head out to the country, Gidget tries to infiltrate an apartment full of cats, and Snowball – in a new superhero guise – takes on the task of rescuing a white tiger along with a Shih Tzu called Daisy (Haddish).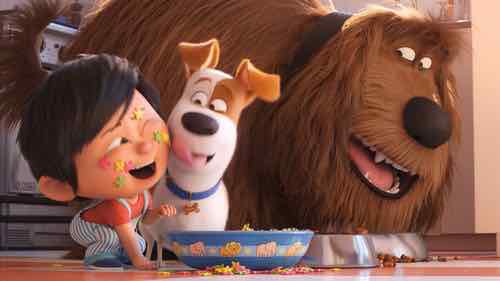 The Secret Life of Pets 2 (Illumination)
I wasn't that enamoured with the first Secret Life of Pets. While it was cutely animated, it had serious problems when it came to tone and when it came to how appropriate it was for young children. While many classic animated movies have their darker moments, Pets 1 really struck a bit of a nerve with me on reflection – and while it was an absolute rollercoaster of a success at the box office, it didn't seem on par with the best that 2016 had to offer. In a year with Zootopia, Moana and Kubo and The Two Strings, it was always going to dawdle behind in my book. It helped that the likes of Top Cat Begins were around to balance things out, mind.
Pleasingly, Pets 2 actually seems to have learned from the iffier moments of its predecessor. While it is still no Oscar nominee, it is a perfectly serviceable, enjoyable movie which I would seriously recommend to young families. It went down a storm with young crowds watching at the screening I went to, and for the most part, it's really charming. The characters and animation are extra-cute this time around, there's much less peril (despite the climactic scenes obviously upping the stakes), and it actually feels like we're seeing the secret lives of these pets this time. The first movie, unfortunately, threw all its best bits at the trailers, leading to a movie which was actually pretty misadvertised.
The Secret Life of Pets 2 - Official Trailer (Illumination)
Pets 2 actually saves its best bits for the main feature. The content is, generally, the sort of fare you'd see on TV – it's hardly a big, blockbuster event – but what's here does work rather well. Patton Oswalt has been drafted in to replace Louis CK following certain allegations made in the press, but beyond this, the main cast returns in full force. This is the first time Harrison Ford has ever lent his voice to an animated feature, which is something of an achievement in and of itself.
Hart as Snowball absolutely steals the show, who works much better as a dopey do-gooder rather than as a mildly obnoxious villain of the piece. Beyond this, my general criticisms of this movie revolve around the fact that it may have gone too far the other way. Pets 1 at least tried to do things that were a little different from the norm, though it probably should have stuck to revolving around the 'secret lives' it advertised. Pets 2 plays it a little too safe. All parents of a certain age will have seen these tropes before, and the only difference between this and multiple TV shows and family movies is the way Illumination handles them. The comic timing and joke choices do save the movie's bacon. Otherwise, it may have been sliding further down the scale.
In a year where Disney is seriously focusing on its live-action portfolio as well as Marvel and Star Wars (what's new), Illumination had a wide-open goal to really make their mark with a cartoon 2019 will be remembered for. That honour, at least in my mind, will likely go to Missing Link, however, Pets 2 could have done a little more. It is a great improvement on the original in many ways, but then it does rather let itself down in others. It'll probably do very well at the box office in any case, and I have no hesitation in recommending Pets 2 – but you really don't have to bother seeing Pets 1 beforehand.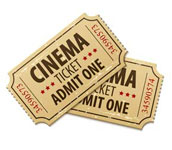 » See more of Graham's Movie Reviews