TOY STORY 4
Dir: Josh Cooley
Starring Tom Hanks, Tim Allen, Annie Potts, Tony Hale, Keegan-Michael Key, Jordan Peele, Madeleine McGraw, Christina Hendricks, Keanu Reeves, Ally Maki, Jay Hernandez, Lori Alan, Joan Cusack





3.5 STARS (out of 5)
Toy Story is, of course, a series which has stood the test of time. Originally leading the way for computer animation back in 1995, little did we know that Pixar would still be at the top of their game decades later. There have been a few fits and starts, of course, and while the studio has relied on sequels in the past few years, quality output appears to be back on the cards.
Toy Story 4, however, was never really on the cards, at least not originally. Many people thought that the third instalment, released in 2010, tied the franchise off nicely. Therefore, there was always going to be a lot riding on this – plenty of critics, too, have pondered whether or not the move to make '4' was entirely justifiable beyond box office revenue. It seems, thanks to a colossal Rotten Tomatoes score, that this fourth outing for the talking toys is perhaps worth the price of admission. It is – of course – but is it really that necessary?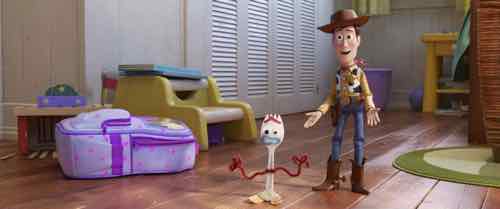 Toy Story 4 (Pixar)
Picking up from the end of Toy Story 3, Woody, Buzz, Jessie and the gang find themselves introduced to Forky, a toy created by the owner Bonnie, who is – on the face of things – merely a spork with googly eyes and pipe cleaner arms. However, Forky really isn't sure who he's supposed to be – and on a road trip, ends up cut off from the group. It's up to Woody to go save him – and on the way, they run into a long-lost friend of the toys, Bo Peep, who has been making a life for herself as a 'lost toy'.
Let's start with the positives. Toy Story 4 is everything you want it to be if you're after the same laughs, the same cuteness, the good old dependable cast. The animation even between this and the third instalment is stark in its improvement, and the script is as fluid and as funny as ever. The new characters introduced here – particularly Forky – are very easy to get behind, and have line after line of quipped, clever dialogue. Forky's journey is one which is fascinating – what is it that makes a toy sentient? We never know for sure, but it's a side to this saga which was well overdue some closure.
Beyond the safety of it being characters we know and love, and beyond it being Pixar, Toy Story 4, however, does fall short in a few areas. I'm afraid to say that this adventure does feel unnecessary. Forky's introduction and his story could have been a very interesting angle to take things – it would've been great to learn more about what makes these toys tick – and the existential angle would have been very easy to pitch to kids. It would've been a perfect way to tie off the series.
What transpires for the most part, however, is a fairly by-the-numbers adventure, focusing on Woody. Many of the existing cast of toys are sidelined – there are just too many of them for one movie to handle. Toy Story 3's ending, for all intents and purposes, was perfect. It was a fitting bookend to a beloved saga. When Andy moved on, so did the rest of us. The series has been kept alive through short films produced by Disney and Pixar on occasion, but that should have been the end of it.
Toy Story 4 - Official Trailer (Pixar)
Toy Story 4 feels like an add-on which doesn't really add much to the experience. You could quote easily watch all of the original trilogy and be immensely satisfied. This instalment throws a big change to the saga in its dying minutes which feels unnecessary – and which some fans may find a bit forced – which leads me again to wonder, why did this have to come to pass? Beyond money, of course.
That's not to say you won't enjoy the movie. It's absolutely gorgeous to look at, the cameo cast is brimming with hilarious talent, and it's a fairly captivating story. What it's not, however, is anything ground-breaking. It feels like an extended version of one of the short Toy Story films which have been doing the rounds. It's very 'safe'. By 'safe', I also sadly have to say that it's also unremarkable. You'll enjoy yourself, but you'll wonder whether it'll be worth seeing again alongside the others.
Pixar are reportedly putting a cork in doing sequels for a while now, and with two new original properties in Soul and Onward supposedly reaching us next year, it's never been a more exciting time to be a fan. As for Woody and co, however, it's time to let them rest – for the big screen, certainly – as this is one zombie adventure too many.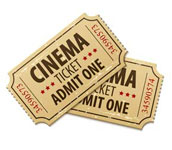 » See more of Graham's Movie Reviews