SPIDER-MAN: FAR FROM HOME
Dir: Jon Watts
Starring Tom Holland, Samuel L Jackson, Zendaya, Cobie Smulders, Jon Favreau, JB Smoove, Jacob Batalon, Martin Starr, Marisa Tomei, Jake Gyllenhaal





4.5 STARS (out of 5)
Are there any Marvel Universe movies which aren't going to score a 4 or more? At this stage in proceedings, the MCU is an amazingly well-oiled machine. Every film is a guaranteed hit, and whether or not the screenplay is up to scratch, we're always looking at a big success. In some ways, the lack of surprise takes the fun away. However, you do at least know you're probably going to have a good time. MCU Spider-Man 2, however, really ups the ante – this is not just a good Marvel movie, it's a great one. Let's explore why.
This instalment sets Peter Parker (Holland) up on a school trip abroad with friends MJ (Zendaya) and Ned (Batalon), only to find that Nick Fury wants to recruit him to help with emerging threats that have been popping up worldwide. Helping Fury is Quentin Beck (Gyllenhaal), who claims to be from an alternate reality, and who is fighting against elemental beasts. Parker, however, has more pressing designs on how he's going to approach MJ, who he is growing closer to, with the prospect of romance. Fury, however, is having none of it – the world needs Spider-Man, and whether he likes it or not, Parker's vacation is going to have to be a working holiday.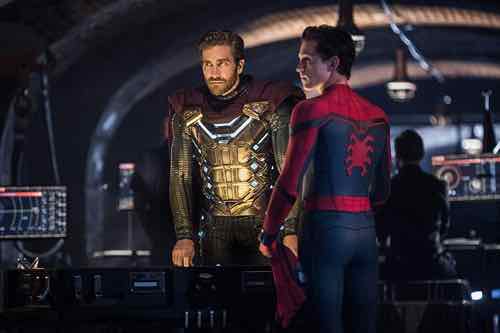 Spider-Man: Far from Home (Marvel / Sony Pictures Entertainment)
It's very important for me to say right here that, if you care about the MCU continuity and haven't seen Avengers: Endgame yet, this movie will spoil the entire film for you in the first ten seconds after the Marvel logo appears. I'm avoiding talking about some of the events of this movie as they are deeply linked to Endgame – and while the directors may have dropped their spoiler ban on social media, there are probably plenty of you out there who still want to make sure they see Endgame in their own time, without spoilers.
So – regardless of any of that – let's leap straight in. Far From Home is superior to the original MCU Spider-Man, Homecoming, in almost every way. That movie set us up with an appealing, likeable Parker in Holland, and this time around, we feel we know him even better. He's been through the hero mill enough over the past few years, and he really needs a break. What FFH does so well is present a fine balance in movie genres. Sure, we're getting a superhero movie, but we're also getting a teenage adventure story. We're getting some genuinely intriguing character development. The casting for these movies is absolutely fantastic, and, of course, there are your iconic Marvel quips and gags popping up along the way.
Spider-Man: Far from Home - Official Trailer (Marvel / Sony Pictures Entertainment)
It's hard to explain why this formula works so well for Marvel. It's evaded DC for the longest time (until Wonder Woman, Aquaman and Shazam), and yet Marvel is always able to turn its hand to cheeky, irreverent superhero antics like we've never seen them before. This time, it's as a result of the charm of the cast, and of the characters. This is a very character-driven story that's a lot of fun, something plenty of us needed after the three-hour dramatic punch that was Endgame.
FFH is full of joy – while the action sequences may be somewhat derivative, and it's easy to see where things might be going, it's a film which never stops having fun. The variety in locations, the variety in graphics, the relentless pace – it's escapism for comic book movie fans at its finest. I dare say it's one of the best Spider-Man stories put to the movie medium, certainly beating out the Tobey Maguire and Andrew Garfield adventures.
However, a sticking point for me, and where the formula does stick out like a sore thumb, is in the reliance on villain tropes. Anyone familiar with Spider-Man's 'Sinister Six' will already have spotted who the villain is in this movie, though it can be tricky to see where the reveal was going to come in from the start. When it does, however, the tried-and-tested villain formula sets in, with a megalomaniacal baddie seemingly hidden in plain sight, wanting nothing less than absolute destruction. This villain is a little more creative, though it's a plot device which can get a little headachey. The bad guy here is one of Spidey's most creative foes across all mediums, and it was fantastic to see them brought to the big screen.
FFH is big, loud, creative and relentless. Rather than plod along and wallow on poorly-realised dialogue (see: Dark Phoenix), this Spidey adventure has tons going for it, lots to see, and lots to look forward to. It's one of my favourite Marvel movies outside of Infinity War and Endgame, and I look forward to seeing it again and again.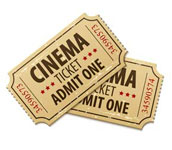 » See more of Graham's Movie Reviews