HORRIBLE HISTORIES: THE MOVIE - ROTTEN ROMANS
Dir: Dominic Brigstocke
Starring Sebastian Croft, Emilia Jones, Nick Frost, Craig Roberts, Kim Cattrall, Kate Nash, Rupert Graves, Alex Macqueen, Derek Jacobi





3.5 STARS (out of 5)
Some things are wonderfully 'British'. Horrible Histories has been a staple of both the British library and children's TV for over 25 years – it's a typically cheeky, no-holds-barred jab at some of history's most bizarre and often bloody moments. Sold to children in a playful manner, Terry Deary's books are huge bestsellers for very good reason – and a massively popular TV series followed, which cemented many of its stars as household names.
Therefore, a movie of sorts was always going to be inevitable. While the idea of a feature-length semi-educational epic – packed with modern takes on historic moments – may not appeal to many on paper, it translates to the big screen rather well. There is a specific audience who Horrible Histories appeals to, kids and parents alike, which means it may not appeal across the board – but it's clear they had a seriously good time bringing this feature to life.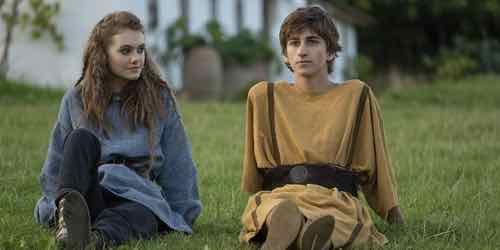 Horrible Histories: The Movie - Rotten Romans (Altitude Films)
Rather than offer an overarching look at various bits of history, Horrible Histories The Movie focuses on what is referred to as the 'Rotten Romans'. Specifically, the film takes a playful look at the rise of Boudicca in ancient Britain, and the threat of the newly-crowned Emperor Nero in Rome. The movie centres around the lives of Atti, a teenager in Rome who finds himself drafted as a soldier in Celtic Britain, and Orla, a budding sword master who can't seem to get her own sword. The two cross paths – and a very unlikely friendship occurs. This part, of course, is fictional, but there are many odd historic moments thrown here and there to help establish the scene.
It's clear that a lot of heart went into this. It may not have had the biggest budget, or the fanciest sets, but it remains true to the roots of the TV series and the books. As such, anyone already enamoured with the brand will likely have a lot of fun here. There are lots of cameos from various British TV and movie stars, too, which older viewers will likely have fun spotting.
However, it does feel a little rough around the edges in places. It carries on the tongue-in-cheek style of the TV series well, but that doesn't necessarily mean it is going to translate to the big screen perfectly. While I personally think it sticks to its source material brilliantly, I have to say that perhaps it needed to be a little more daring in its execution. Most of the jokes land very well and the performances are great – however, I'm not completely convinced that Horrible Histories, as such, would ever be a big enough hit for cinemagoing kids. It's a very different medium, with very different viewers. This is the sort of movie which will do better on home streaming, or split up across standard TV. As such, it felt a bit lightweight for a big screen showing.
Horrible Histories: The Movie - Rotten Romans - Official Trailer (Altitude Films)
As mentioned, the cast generally does very well. The script is smart, and it seems that everyone genuinely had a great time filming this – which is always a good thing. However, I do feel that the material offered up by Horrible Histories is best handled by the original team of comic actors – Ben Willbond, Martha Howe-Douglas, Simon Farnaby and Jim Howick amongst them. This troupe of stars left the show some years ago, and while it has been running capably since then, I do feel the movie could have been a little more electric with a different cast. The cast I mention has since moved on to other TV productions and their own movie, Bill, about the life of William Shakespeare. Farnaby, in fact, was heavily involved in writing the screenplays for the hugely popular Paddington films.
There's not too much I can say about Horrible Histories on the big screen. Most British TV watchers and people of a certain age who read the books will know what they're getting into. However, it is a bit of a thin spread, and perhaps not a great avenue to tackle if you're trying to get to a wider audiences. I'm not sure kids in the US or Canada, for example, will take to the type of humour on display here – it's fairly niche.
That being said, for a movie which would probably have performed better going straight to home release, it is a lot of fun. For a period of time which was so notoriously grisly, as always, Horrible Histories finds plenty of joy. There's a keen balance in fun and education here which is hard to find without cajoling younger viewers. Therefore, while it's well worth seeing, it's not going to challenge any of the other big family films still rattling around at this summer's box office.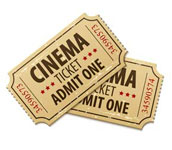 » See more of Graham's Movie Reviews