ONCE UPON A TIME IN HOLLYWOOD
Dir: Quentin Tarantino
Starring Leonardo DiCaprio, Brad Pitt, Margot Robbie, Emile Hirsch, Margaret Qualley, Timothy Olyphant, Austin Butler, Dakota Fanning, Bruce Dern, Al Pacino





3.5 STARS (out of 5)
Tarantino movies are always seen as big events. And why not? Despite Once Upon a Time in Hollywood being only his ninth movie to head to the big screen as director, some of his films are regarded as the most iconic of the past 25 years. Reservoir Dogs and Pulp Fiction, for example, helped to shape film-making for years to come. Along the way, the director's film-making has been equally lauded and derided for his common tropes and idiosyncrasies. However, at least in my opinion, his tales have always been magnetic viewing.
Once Upon a Time in Hollywood takes us to the 'golden age' of film-making, in the backlots of Los Angeles in the late 1960s. We are thrown into the lives of actor Rick Dalton (DiCaprio) and stuntman Cliff Booth (Pitt), as the former struggles to fight alcoholism while taking on a big new role in a TV western. The latter, meanwhile, has plenty of stories all his own. All the while, Dalton lives next door to (real life) actress Sharon Tate (Robbie) – with the main crux of the action taking place a few months before the infamous Manson Family murders. In fact, Booth crosses paths with the Family – and in true Tarantino style, it's a very charged affair to say the least.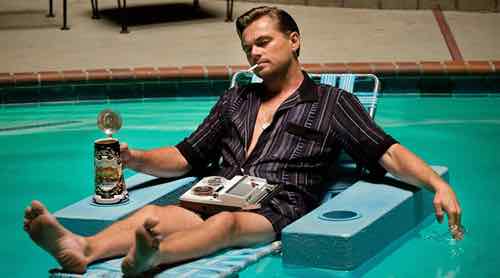 Once Upon a Time in Hollywood (Sony Pictures Entertainment)
This is a quintessential Tarantino movie in that the cinematography is fantastic. Every last scene is dripping in period Hollywood style – it's painstakingly made. The cast, too, is fantastic. This is a band of actors who love what they are doing, and who are more than happy to follow their director's lead. As genuine spectacle, it's a joy to watch. Providing you are happy to let yourself be washed over by nearly three hours of Tarantino's time capsule, you are going to go away happy. I dare say that most fans of his work will go away pleased.
However, there are issues here with regard to pacing, and indeed drive. This is a much more pedestrian movie than we're probably used to from Tarantino. Not necessarily a bad thing, but the first two hours of them movie are surprisingly slow. Plenty of viewers are going to see this as a good thing, but anyone less concerned about cinematography and the like will probably want things to get moving a little faster. As it stands, while the cast does a fantastic job, things don't really start moving anywhere major until the last act. This feels intentional – because of course it is – but I have to say that it's a little more of a dawdle than what I'm used to from this writer and director.
The sequence between Booth and the Manson Family is tensely shot and is brilliantly executed. However, it does rather leave you wanting more. More than, of course, their pop-up again towards the end of the film – I'll keep the spoilers from spilling out. It does feel somewhat as though there has been a sacrifice of physical and script spectacle for the sake of cinematography and reflection. While admirable, that doesn't always translate into being the most entertaining package.
Once Upon a Time in Hollywood - Official Trailer (Sony Pictures Entertainment)
Many people are referring to Once Upon a Time in Hollywood as Tarantino's magnum opus. It's easy to see why, as this is probably his best-looking movie, and one with a setting and subject matter that genuinely intrigues. However, when it comes to straight-up storytelling, there have been more thrilling escapades put to the screen. The quintessential action sequences – when they occur – are fantastic, but the overall package is something of a slow burn, one which will likely grind on for too long for most audiences. For me, too, I have to say that I was waiting for the pace to really pick up – the characters are great, the direction is fantastic – but there is an awful lot of driving around, taking things in. There's a lack of urgency or motion here – and more than a few missed chances.
Film students and purists are likely going to love Tarantino's latest – there is a lot going on here – but in terms of straight-up experience, he has most certainly made more entertaining movies. As such, if you already like his style, the cast, and the time period in which it is set, the movie will probably appeal to you. However, do be aware that there will probably be less of Manson in this movie than you are expecting. It's worth seeing if you are intrigued. However, I have to say that as an everyday moviegoer, there could've been more done with the pacing to keep my interest. However, naturally, everything Tarantino does is for a reason – take what I have to say with a pinch of salt, perhaps!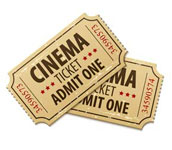 » See more of Graham's Movie Reviews