DOWNTON ABBEY
Dir: Michael Engler
Starring Hugh Bonneville, Jim Carter, Michelle Dockery, Elizabeth McGovern, Maggie Smith, Imelda Staunton, Penelope Wilton





4 STARS (out of 5)
This is a strange one. Do TV shows always translate so well to the big screen? Certainly not if you use Sex and The City as an example. The Simpsons, too, had mixed reviews. However, it really does depend on the type of show being adapted, and to what end. Downton Abbey, a hugely popular British TV series about the lives and times of family and staff at a stately home in the 1920s, transcended transatlantic tastes. When it finished, supposedly for good, a few years ago, no one was really sure in what form it would return. However, there was always a feeling that it would.
But a feature-length movie? It does seem to be a little bit of a bizarre twist in the tale. Downton Abbey has always been such an earnestly pleasant TV fixture that blowing it up for the cinema feels a little sacrilegious. Of course, it depends on whether or not you appreciated the original series. Thankfully, I'm in a good enough position to have seen much of the original run on TV, which does put me at advantage for fairly – I think – judging the movie.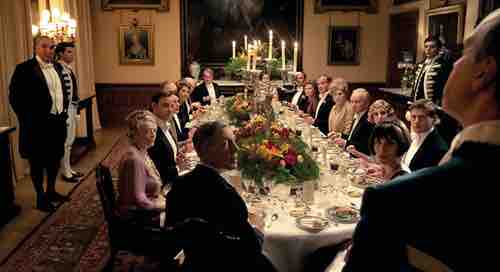 Downton Abbey (Universal Pictures)
Set some time after the TV series' conclusion, we return to the mansion in question where it seems that the King of England, George V, is set to visit Downton as part of his family's royal tour. Much of the film revolves around the Downton staff preparing for the visit, struggling with personal royal staff who barge their way in, all the while dealing with family and employee dilemmas which pop up along the way. As with much of Downton Abbey, the movie has its fair share of melodramatic plot strands, however, stretched to feature length, there are scores of them – more so than ever before.
But does Downton work on the big screen? Yes – it does – but it suffers from cinematic lockout. Arguably, you could have enjoyed Sex and The City: The Movie without having seen any of the series beforehand. True, not everyone saw it, but you got the general idea. I'm starting off with a negative point as it's worth establishing – only real fans of Downton Abbey, those who are going to already be acquainted with these characters – are going to get much out of it. I can imagine, as an outsider, the characters and situations are pleasing enough. However, I can't see that any of the more dramatic moments would work as well if you're just meeting this cast for the first time.
Otherwise? Yes – it's entertaining. It actually does very little to really push itself, coming off as an extended episode of the show as opposed to anything majorly cinematic. The familiar, whimsical upper-class troubles you expect from the series reverberate here, only – there are absolutely tons of plot strands – more on that later on. The cast is back in full force and do well to bring back their characters, and, as always, Downton is curiously well-written. While this is not a genre within my personal wheelhouse at all, I've always found the writing on Downton Abbey to be fairly captivating. It's generally always well-paced, it's well-acted, and you genuinely get to like these characters. You don't feel uneasy around upper class people you may not have much in common with. Even some of the staff are fairly snooty at the best of times.
Therefore, fans of the show won't have anything to complain about. There is a fairly big twist towards the end in the final act – which to me felt a little unnecessary, and a late, shoehorned grab at pathos – but other than that, it's business as usual. If anything, the movie is more amusing than the series, and it really does try well to cram in its enormous cast into the runtime.
Downton Abbey - Official Trailer (Universal Pictures)
That, finally, is one of the movie's downfalls. There are so many different stories and plots going off here that – while they're worth watching initially – it's hard to know where to focus. If these plots were to evolve naturally over a season of TV episodes, they would work fine. But started and tied up in the space of a movie, things do sometimes feel a little stretched, and maybe even weak. One particular moment involving ascended Downton member Tom Branson could have been spectacularly dramatic for the big screen – but it rather dwindles out in the way you'd expect a Sunday teatime drama to handle it.
However, I feel I've been a little too harsh. Downton Abbey: The Motion Picture does more than enough to satisfy fans of the series, though it does little to inspire new moviegoers. What's more, it does fumble around with a format that it's perhaps not best suited to. For those reasons, I feel if Julian Fellowes wants to bring Downton back again – and he's hinted that he might – a mini-series or full season would be much more useful for these kinds of stories.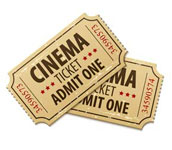 » See more of Graham's Movie Reviews