AD ASTRA
Dir: James Gray
Starring Brad Pitt, Tommy Lee Jones, Ruth Negga, Liv Tyler, Donald Sutherland





2 STARS (out of 5)
As someone who reviews movies week in, week out, there's nothing I enjoy more than an original premise. Ad Astra is a screenplay which is something of a novelty, particularly in big screen science fiction, as it is neither an adaptation, nor a reboot. It's not a reworking, a re-imagining, or an homage. It is what it is – a unique piece of storytelling which takes a look at the darker side of space exploration. On paper, it's great – and what a cast it benefits from – but is the end product really as exceptional as some critics are making it out to be?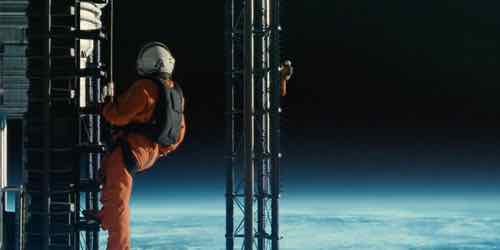 Ad Astra (20th Century FOX)
It's several years into the future – where we've colonised the Moon, and where it will take less than a couple of months to get to Neptune. Major Roy McBride (Pitt) is an astronaut who finds himself uniquely able to cope with high-stress situations without letting them get to him. He has an impressive command over his heart rate, and while he is considered exceptional at his job, he is famously impersonal at times – perhaps even robotic.
However, he soon finds himself enlisted onto a very personal mission, as it appears his legendary father, fellow astronaut Dr Clifford McBride (Jones), may hold the key to strange electrical storms being emitted from the other side of the solar system. McBride Sr had supposedly disappeared on a mission to Neptune in search of alien life 16 years prior. However, McBride Jr soon discovers that the mission was less cut and dried than he thought, and he may have to face some very uncomfortable truths about the fate of his Dad.
There are some fantastic ideas here. The central mystery surrounding Clifford McBride is one which deserves to be at the centre of the script, and for the most part, it is. This is a story about the fractured relationship between a father and his son, as well as the struggles than a seemingly emotionless man has coping with underlying stress. Both are great stories to lead with, and with the cinematographer behind Interstellar on board, you're guaranteed of some gorgeous shots.
However, Ad Astra really does fumble a lot of plot strands and moments which could have been given more scope. We're given a fantastic moment early on where McBride and his escort Colonel Pruitt (Sutherland) are attacked by space pirates – people on Moon buggies out to pilfer and scavenge for their own ends. This is a fantastic premise, and one which is immediately left behind as quickly as it shows up. The actual Neptune mission itself is talked about, but never really explored too much. In fact, Sutherland's character disappears after the first act, and while it's explained away, we never find out what happens to him in the grand scheme of things.
What's positive about Ad Astra is its thoughtful cinematography, its pacing, for the most part, and its attention to tension. It's thanks to the acting talent here that things are as tense and as deep as they are, however, even Pitt and Jones (for as little as he's on screen) can't save the main problem with the movie. That is, very sadly, it is often extremely boring.
Ad Astra - Official Trailer (20th Century FOX)
Ad Astra throws up plot points and concepts which are absolutely fascinating. Had momentum from the first act been maintained throughout the second and third, I would likely have doubled its score. However, as it stands, despite being pretty well-paced, it really does just decide to plod through the motions for the sake of it. There is also an extreme reliance on exposition here which, while necessary at times, really does feel like hand-holding. The best way I can describe my experience with this movie is that it felt like it was ticking boxes. It felt like it was offering the absolute minimum with its premise and ideas, and barely pursuing them.
The final few minutes of the movie would have felt more tense and earth-shattering if there was more passion put into them. By this point, I didn't find myself caring too much about what was going to happen by the end. As for the end, it is hugely convenient, head-achingly predictable, and over and done with all too quickly.
Ad Astra is a hard film to rate. It's very unique in a lot of ways, and it shows fantastic premises and concepts off with glee. However, it does next to nothing to develop them to their full, exciting potential. Delivered with exposition ad nauseum, while the movie looks great, and is certainly a diversion from less original movies in the genre, this could have been so much more. It's trying to be a blend of Gravity, Interstellar and Arrival – and sadly, it fails to meet any of them halfway. Disappointingly forgettable – don't believe the hype.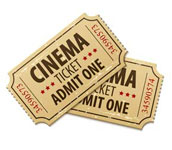 » See more of Graham's Movie Reviews