SHAUN THE SHEEP: FARMAGEDDON
Dir: Will Becher and Richard Phelan
Starring Justin Fletcher, John Sparkes, Amalia Vitale, Kate Harbour, David Holt, Richard Webber, Simon Greenall





4.5 STARS (out of 5)
Shaun the Sheep is nothing short of a phenomenon. Having come an amazing ways since spinning off from parent Aardman animation Wallace and Gromit, it's safe to say that kids and parents everywhere have been enraptured by the plasticine critter's antics. It stands to reason that he was always going to have a second adventure on the big screen, and much like the first, it's almost completely free from human dialogue. This, of course, works to the movie's advantage.
In this adventure, Shaun and his flock find themselves interrupted by the appearance of an odd blue creature, who just so happens to have crash-landed in the vicinity from outer space. The creature, known as Lu-La, quickly befriends Shaun and ends up in a variety of scrapes and escapades. However, it seems that there are forces out there trying to capture Lu-La, and Shaun just wants to make sure he can get his new friend back home safely again. Meanwhile, the hapless farmer at Shaun's farm sets up a new scheme to monopolise on UFO sightings – to turn the place into a theme park, 'Farmageddon'.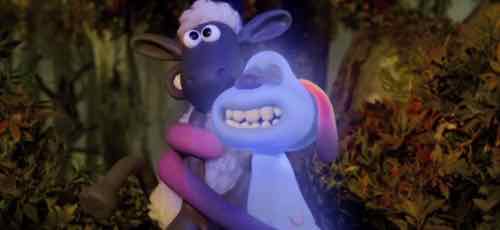 Shaun the Sheep: Famageddon (Aardman Animations / Lionsgate)
Aardman animations will always have a very special place in my heart, though I have to say that the first Shaun movie didn't quite speak to me in the way the Wallace and Gromit shorts have, or indeed Flushed Away (which, controversially, actually remains one of my all-time favourite movies – take that as you will). However, this sequel more than takes what worked from the first movie and runs with it, focusing more on side characters than the main flock, and bringing relentless laughs to the big screen.
What's instantly likeable about Shaun's second movie is that it is astoundingly cute. It's one of the most visually-appealing animated features you'll see this year, and you can of course expect all of the usual Aardman sight gags and British sense of humour that runs rampant through everything from Wallace onwards. The story is predictable, if not remarkably tight, and the pacing is great. There are tons of great moments here which will keep children entertained, and there is more than enough for parents to take away, too.
Farmageddon could easily have straddled a fine line. There was a risk of it being too cutesy, too eagerly aimed at very young viewers. However, it does more than fine work in actually subverting a lot of what you expect from it. The gags it makes don't stick around for too long – which was a bit of an issue with the first movie – and the villain of the piece is remarkably different to much which you'd find in other family movies. As I said in my review for Abominable, it's really great to see refreshing villain twists being exercised more and more, particularly with Disney continuing to rely on old tropes.
Shawn the Sheep: Farmageddon - Official Trailer (Aardman Animations / Lionsgate)
There is naturally going to be a fear for parents that Farmageddon is just going to be kids' fodder. Yes – it is squarely aimed at a young demographic – but the appeal is universal. The fact that there is barely any language – and that the storytelling and characterisation is offered up through visual means – is fantastic. It is very much the British way of comedy – in some ways. It's comparable to the likes of old Mr Bean episodes in this way. There is a lot of humour in here, and as such, as lot of wry, knowing moments. If the Aardman stable of humour really appeals to you, you're going to take plenty away from this.
Beyond this, Farmageddon is a movie which does stay with you, at least a little bit. It is deceptively memorable in most ways, and doesn't feel like a pointless family movie cash grab, which can still emerge from the woodwork every so often. It is very much a dark horse for best family movie of the year – and it's up against stiff competition with the likes of Abominable. It's a great time to go to the cinema with your kids – take a look and see for yourself.
Farmageddon may seem like a throwaway movie on the face of things, but it is a hugely enjoyable 90 minutes. It's gentle, it's funny, it's bound to appeal to kids – and I really can't recommend it enough. I have to knock 0.5 of a star off for the fact that it's not as original as it could be – and may feel like an extended episode of the TV series to some parents – but it really shines in just about every other regard. Even if you're sceptical, go and take a look – it'll do nothing if not raise a smile from you.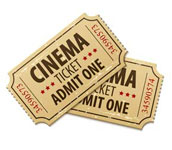 » See more of Graham's Movie Reviews