FORD V FERRARI (LE MANS '66)
Dir: James Mangold
Starring Matt Damon, Christian Bale, Jon Bernthal, Caitriona Balfe, Noah Jupe, Tracy Letts, Ray McKinnon, Josh Lucas, Remo Girone





4 STARS (out of 5)
Biopics and modern period pieces don't always turn out the way they intend to. However, a lot of the time, that's down to getting too bogged down in the details. Ford v Ferrari, or as it is known in the UK, Le Mans '66, does well to weave around these pitfalls, and it's largely thanks to its star power, its choppy pacing, and its ability to intrigue over what would otherwise be a fairly intensive runtime.
The movie is best described as a 'sports drama'. However, it has been some time since we've seen motor racing take the centre stage on the big screen, which makes the movie's recent debut all the more refreshing. As the original name of the movie suggests, this biopic-of-sorts centres around Henry Ford II (Letts) and Enzo Ferrari (Girone), who at natural loggerheads over who has the monopoly in terms of international racing. However, it is gearhead Carroll Shelby (Damon) and driver Ken Miles (Bale) who take centre stage, as Ford pushes ahead a mission to beat Ferrari at his own game.
The movie therefore revolves around the development of the Ford GT40, a race car built during the 1960s in an attempt to unseat Ferrari from the racing throne. What transpires is, of course, a series of struggles and setbacks ensue, while the Ford team push further and further into Ferrari's slipstream, ultimately culminating in the team taking to the main stage of the Le Mans races of the mid-1960s. However, as you'd expect, it's a rocky journey, and we're given plenty of crumb detail as to what transpired.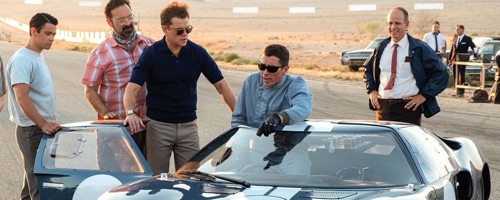 Ford v Ferrari (20th Century FOX)
Biopics and 'true stories' can be clunky, messy, and pretty underwhelming. However, Ford v Ferrari does a great job of actually delivering a solid experience. The two main stars are, of course, worth every penny. Bale in particular is, of course, ideally cast as the intense-tempered yet brilliant Ken Miles, while Damon, as always, delivers as the passionate, driven Carroll Shelby. It is partly thanks to the cast that this movie performs as well as it does, however, much has to be said about the overall look and feel, too.
Ford v Ferrari is a great cinematic experience, particularly as far as sound design is concerned, and as far as the sheer energy and nerve that goes into motor racing is delivered to the big screen. We all have to remember that this film is set during a period where racing was really still in its infancy, at least compared to the F1 standards of today. Therefore, it was much more dangerous, and while things have always been intense in this line of sport, lives were quite literally on the line, which the movies certainly touches on in a raw and unflinching way.
One issue that must be addressed is, of course, the runtime. At around two and a half hours' long, it is unlikely to be to all filmgoers' tastes. Of course, it is also a fairly niche subject, which, again, isn't going to capture everyone's hearts and minds. But that's not the point. Ford v Ferrari does a good job of capturing the raw emotion and intensity of these genuine moments from history. Yes, of course, they are likely to be overplayed to some extent, but it's rare to see a 'sports' movie of this calibre without it coming off too cheesy or completely inappropriate.
Ford v Ferrari - Official Trailer (20th Century FOX)
Let's also talk about pacing. Thanks to the sheer work that has gone into transferring the thrill of racing to the big screen, Ford v Ferrari works well, act for act, despite its colossal run time. This, again, is largely thanks to the work of the actors involved, as well as some tight direction. The characters and personalities in this movie are pretty much what make the whole package. With a different cast and with a different way of handling things, it may not have worked too well. The script is good, but it is certainly the talent on board which helps.
Other thoughts? I am always on the lookout for blatant product placement in movies, and suffice it to say, Ford v Ferrari doesn't hold back when it comes to a certain soft beverage. However, it never really distracts from the main action.
Ford v Ferrari is a solid movie which will likely appeal to racing enthusiasts, but which may even pick up a few non-racing fans along the way. I can certainly say that if you enjoyed the trailers, you'll probably have a good time. Just be ready to sit through Endgame-level numbness in the seat department by the time it's all over and done with.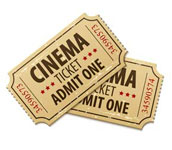 » See more of Graham's Movie Reviews