FROZEN 2
Dir: Chris Buck and Jennifer Lee
Starring Idina Menzel, Kristen Bell, Jonathan Groff, Josh Gad, Sterling K Brown, Evan Rachel Wood, Alfred Molina, Martha Plimpton





4 STARS (out of 5)
Let's face it, Frozen 2 was always going to happen. It's interesting that Disney has recently chosen to go against its 'no sequels at the cinema' strategy, though it's clear why they chose to push a sequel to Frozen out of the door as one of the first new follow-ups. Frozen was an absolute behemoth of a movie, earning plaudits such as the highest-grossing animated movie of all time at the time of release. Since then, it has rolled around each year as a wintertime favourite, inspiring kids to dress up as their favourite characters at screenings. Disney hit upon a merchandising juggernaut here, though I'll refrain from being quite so cynical from here on out. The big question is – of course – does Frozen 2 actually hold up as a new movie?
The sequel to 2013's runaway pop culture hit puts us back in the kingdom of Arendelle, where Queen Elsa (Menzel) finds herself hearing strange voices in the night, as if something is calling to her from across the sea. Sister Anna (Bell) is naturally concerned, and when Elsa ends up bringing accidental chaos to the town, it emerges that the Ice Queen must venture into the unknown (as she so sings), to try and find out what it is that's disrupting the local elements, and what's calling to her from beyond. Along for the ride, of course, are Kristoff (Groff), his reindeer, Sven, and goofy animate snowman Olaf (Gad).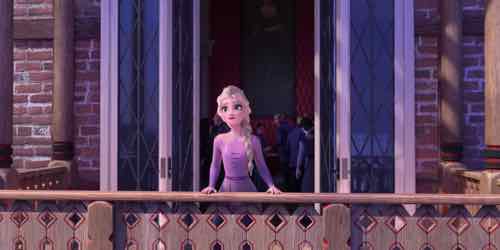 Frozen 2 (Walt Disney Animation Studios)
So – how does Frozen 2 fare? It's a good movie – there's no denying that – and I have to say that it is somewhat on par with the original. There's a little shakiness in the plot – is it really necessary? But regardless, it is nice to revisit these characters, and if Disney has any further wits about them, it may do well to bring back other properties in future. Zootopia, I'm looking at you.
The songs this time around are generally pretty good. I'm not sure they will ever rank as highly on the pop culture-ometer as something as earth-shattering as 'Let It Go', but there are some solid tunes thrown out here – in particular 'Into The Unknown' and 'Lost in The Woods' – and there is absolutely no harm at all with Brendon Urie and Panic! At The Disco taking to the soundtrack.
The story, then, does feel a little latched on. The movie leads on this idea that Elsa's ice powers need to be explained, and while we do get a lot of exposition, plenty of it is still left to the imagination. That's a good thing. However, it remains to be said that, for a fair portion of the movie, it does feel as though we're treading over old ground for the sake of it. In some places, it felt a little odd that we were seeing new adventures with a cast that has become so ingrained into pop culture over the past few years. It's really odd to say the least.
Frozen 2 - Official Trailer (Walt Disney Animation Studios)
There are claims that Frozen 2 goes bigger and darker than the original, and I have to agree, however, that's to its strength. The mystery element is really strong here, and visually, and atmospherically, it is amongst Disney's best efforts. Sadly, it just doesn't feel strong on its own. Perhaps as an original concept, and not as a sequel or latch-on story, it could have performed better. The sense of foreboding and intrigue really is great – but that plays more to my tastes than anything. I can certainly say I was very pleasantly surprised by this element.
The cast does great work once again, and there are plenty of nice call-backs to the first movie. Olaf is actually less annoying this time around (though he's always appealed to kids of a certain age, let's face it) – providing a series of decent laughs for parents to enjoy as well as kids. The Disney spirit is right in here, but doing another sequel on the back of Ralph Breaks The Internet was always going to be brave.
Frozen 2 pretty much gives you what you expect. Kids will have a riot seeing these characters again, and yes, Disney is going to tidy up at the box office yet again, all before the new Star Wars movie surfaces. Frozen 2 is definitely on par with its predecessor, however, it's worth noting that it does feel a little odd in places. Bear with it, though, as it's worth sticking to. Disney reportedly has something original lined up for its next release, meaning we won't be seeing '2ootopia' or 'The black Cauldron 2' anytime soon – in a way, more's the pity.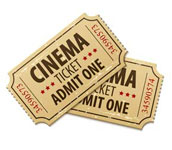 » See more of Graham's Movie Reviews