CHARLIE'S ANGELS
Dir: Elizabeth Banks
Starring Kristen Stewart, Naomi Scott, Ella Balinska, Elizabeth Banks, Djimon Hounsou, Sam Claflin, Noah Centineo, Patrick Stewart





3 STARS (out of 5)
Of all the Classic TV properties that seem to keep rearing their heads, Charlie's Angels is one which never seems to go away. That's no bad thing – however, in a post-feminist world, or at least one where we are still striving for equality, it's a property which has needed to change to keep up with evolving tastes and decencies. The first reboot of the franchise from the early 00s is derided by some for being extremely tacky and fluffy – with two films having dated decidedly poorly in a very short space of time. Therefore, news of yet another Angels reboot reaching the masses was met with somewhat delayed applause.
However, with Elizabeth Banks at the helm, it's safe to say that some faith was restored. Banks stars in the movie alongside a well-picked trio, including Kristen Stewart, who some were wary of taking up an apparently comedic role. This version of Angels is, thankfully, a little more self-aware than its 00s predecessors, however, it may well date as poorly in the decades to come.
The story here involves three 'Angels' (Stewart, Scott and Balinska) led by the mysterious 'Charlie', who never actually appears – keeping in line with the TV show and movies – who work alongside a team of 'Bosleys' to track down international supervillains wanted for various crimes and misdemeanours. The plot isn't the reason why most people would come to see this, however, which is all the better, considering that it's pretty paper-thin. Naturally, what you'll want to see here is some high-kicking stunts and some solid, if cheesy action.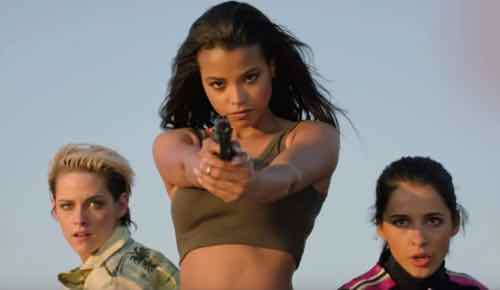 Charlie's Angels (Sony Pictures Entertainment)
Cheesy pretty much sums it up – Charlie's Angels 2019 is sadly never going to win any major awards, but what it does, it does with its tongue in its cheek. Stewart (not Patrick) is something of a revelation in her role here, meaning that she might hopefully finally put her years of being Bella 'Twilight' Swan behind her. Banks is a great auteur for the project, and the cast does work together well – though quite what Patrick Stewart is doing here is anyone's guess.
Charlie's Angels 2019 is pretty much what you expect it to be – only perhaps a little more enjoyable. It's a movie that really wasn't given much chance by people from the moment it left the gates, and that's disappointing. However, I don't think anyone reviewing the movie really went into it expecting to be fully blown away. I certainly wasn't, but that doesn't mean I didn't enjoy myself. If anything, it's a mindless couple of hours that won't do you any harm – and I dare say it'll do well as a nice bit of pulp viewing on boring afternoons to come.
The stunts are pretty good and, yes, on the whole, it's visually impressive. It's certainly pretty haphazard – and that can be to its detriment. Without much of a compelling plot, and with a focus that's as frantic as its action, it's less tight than some of the more successful action movies out there. Banks designed this to be a follow-up to the 00s movies, and that spirit does bleed through. It's nice, in a way, but it will really help to date it in the years to come. For now, however, it's a decent diversion in a month full of big Disney projects.
That being said, who is the audience for this? I can see that it could appeal to some people looking for female empowerment. However, I really have to say that is target audience is people who go to the cinema to switch off – though that really isn't a complaint! It's certainly more than I expected from a Charlie's Angels movie in 2019, though I was never in the key demographic.
Charlie's Angels - Official Trailer (Sony Pictures Entertainment)
What's interesting is that the film seems to have really polarised people. Some critics are dishing out four stars, others are calling it the worst movie of the year – I really beg to differ, particularly with Dark Phoenix and Hellboy fighting hard for that mantle.
All things considered, Charlie's Angels 2019 is a movie that tries hard to be what it is, but it has a lot of fun at the same time. That has to be commended. The cast is well-picked, it's nicely directed, but it's all over the place. If you like your movies to be big, daft and incomprehensible at worst, then you'll have lots to tuck into here. It's a nice pre-Christmas treat which, again, will help to saturate a big screen caught between Frozen 2 and Star Wars. Worst movie of the year? Not even close – but it might be doomed to fester on lesser-watched Netflix categories for years to come.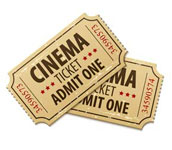 » See more of Graham's Movie Reviews