DEADPOOL
Dir: Tim Miller
Starring Ryan Reynolds, Morena Baccarin, T.J. Miller, Ed Skrein, Briana Hildebrand, Gina Carano





4.5 STARS (out of 5)
It's hard to believe how far the Comic Book Movie has come – not too long ago, we were only ever able to get a glimpse of various interpretations of Batman in the 1990s, culminating in the universally reviled Batman and Robin – which, arguably, appeared to kill the idea of us ever seeing superheroes at the cinema ever again. Thankfully, in 2000, X-Men appeared to come along and change all that – and since then, we've seen such an escalation in spandex-clad vigilantes gracing the big screen to a point where it may well be a genre in itself. Therefore – surely – the timing of Deadpool couldn't have been any better.
Deadpool – portrayed here by the indomitable Ryan Reynolds – already has a fair reputation, both in comics and in other media, having made fleeting appearances in the X-Men universe and having earned his own videogame in recent history – and with it has come a fair idea of what we're to expect from his first motion picture. Deadpool, aka Wade Wilson, is impervious to the tropes and typical twists and turns of the stories he inhabits, destroying the fourth wall by talking to the audience and lowering the tone in a style that, until now, has yet to be seen in a comic book adaptation. It should be noted early on, then, that Deadpool and the world he inhabits is one of a fairly acquired taste – and it's resulted in one of the best-performing R-rated movies in box office history.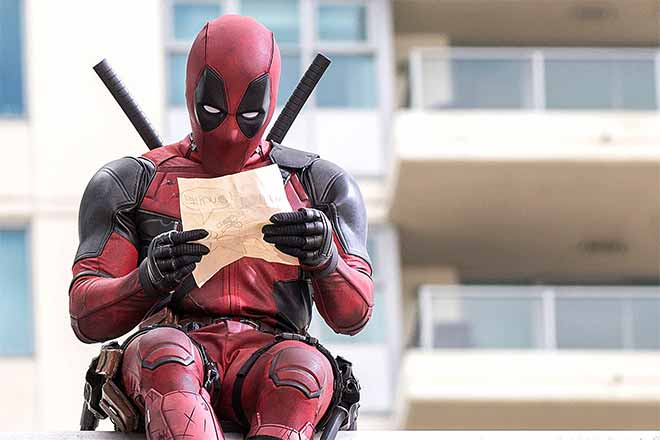 The movie is an introduction to the character, his origin story and what he does to both reverse the life-ravaging effects of experimental surgery (or, indeed, torture). Wilson is a small-time bounty hunter who is diagnosed with multiple cancers with no chance of survival – opting to leave his girlfriend Vanessa to spare her his descent into illness, he comes across a shady recruiter for experimental surgery – who claims that he can be cured of his cancer and be given superheroic abilities. Eventually, Wilson takes the gentleman up on his offer, only to find himself in a nightmarish torture chamber where he is experimented on by the dastardly Ajax (Francis to his mother) – and, after Francis' facility explodes in flames, Wilson finds himself invulnerable to anything that threatens his life – and with horrendous full-body scarring as a result of his testing, and a lifetime ahead of him to forget the experimental torture he has been through.
From here, Wilson becomes Deadpool, using his ability to survive any attempt on his life to taunt his enemies and work his way up towards facing his arch-nemesis – Francis – and maybe even face up to Vanessa, the love of his life, despite his ravaged and mutilated body. What we have, then, is a non-stop, comedic revenge story with enough violence to satisfy the ticket-buyers and a romantic subplot that doesn't derail the central premise, the glosses or allow the movie to fall into predictable territory.
What makes Deadpool fantastic is just this – while it certainly isn't a film for all the family, from the very start we are treated to unashamed deconstruction of what makes a movie – with Reynolds turning to camera early on to insinuate that he achieved his own spin-off by offering Wolverine 'certain services' – and it's with this that we are aware of the movie's unique charm. It's over the top, insanely silly, and it doesn't take itself seriously for a moment.
Deadpool Official Trailer (20th Century Fox)

Unlike other Comic Book Movies, Deadpool readily rolls with the tropes and cliches and highlights them – one particular moment stands out where Reynolds comments that Negasonic and Colossus appear to be the only X-Men in the movie as a result of 'the studio not being able to afford more than two mutants' – and while the movie hits you with joke after joke after joke, the focus upon the target audience is precise. The theater I saw the movie in was barely silent, with waves of laughter washing away every moment that wasn't filled with gloriously insane violence or audacious dialogue – ringing clear gradually that this is absolutely the movie that Deadpool fans paid to see. Further to this, Ryan Reynolds is Deadpool; he sells the character from the minute he appears right through to the post-credits scene where he advises us to 'go home'. The ensemble cast act superbly around Deadpool's rants and fourth-wall destruction, carrying on as if as normal.
On a technical level, Deadpool's pacing is superb, as is its cinematography. The origin story is drip-fed midway through a set of action scenes, and while the end of the movie can be reasonably expected, the road it takes to get there is so delightfully off-kilter and unpredictable that it made for extremely entertaining viewing – to the point of which I was left wondering just what on Earth it was I'd seen once the credits started rolling. As I was asked for my opinion upon leaving the cinema, I still didn't know – it's a movie that defies your perception of movies. It's so self-referential and knowingly daft that it's hard not to appreciate its charms and its audacity. For originality alone – and while it's based on an existing character and universe – this is a funny, refreshing and thoroughly challenging film that demands to be seen, even if it dares to push you slightly out of your comfort zone.
You may not appreciate the world of the Comic Book Movie – you may not even know much about Deadpool as a character or where he's come from – but for sheer originality, the service it pays to its devoted fanbase, and the genuine comic audacity the movie runs on from start to finish, this is a movie that is rightfully eating up tickets at the box office and making a strong contender for one of 2016's biggest – and best – performers. If you are only a little intrigued, it would be my advice to take advantage of Deadpool while it ravages the box office.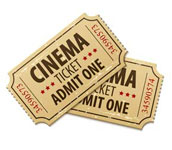 » See more of Graham's Movie Reviews