THE CONJURING 2
Dir: James Wan
Starring Patrick Wilson, Vera Farmiga, Madison Wolfe, Frances O'Connor, Simon McBurney, Maria Doyle Kennedy, Simon Delaney, Franka Potente, Robin Atkin Downes





3 STARS (out of 5)
Horror, much like comedy, is a cinema genre that is becoming increasingly hard to pin down – while psychological horror continues to occasionally pop up on the big screen, there has been a spate of traditional 'jump scare' horror that has pervaded movies as of late. And why not? Providing the atmosphere and the setting are suitably creepy enough, the story can be as goofy as it likes if the aim is to scare the audience. While some moviegoers may be tired of clichéd writing and techniques in such movies, they still prove to be effective at pulling in box office interest. The Conjuring 2, which borrows heavily from classic horror and makes liberal use of the good old fashioned jump scare, is an example of a movie in the genre that honours its audience while not breaking any particular ground in entertainment.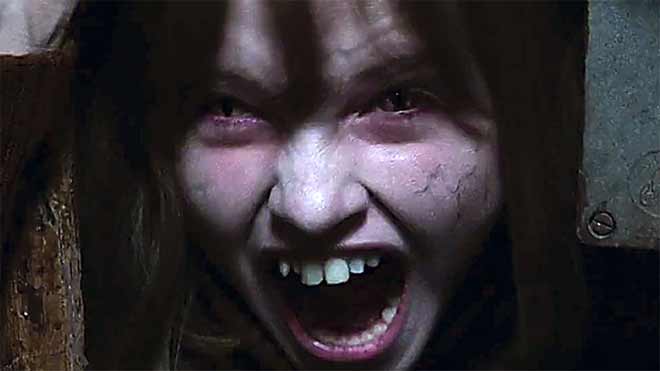 The movie surrounds the work of husband-and-wife exorcism team Ed and Lorraine Warren, who after the events of the first movie are called upon to investigate a series of distressing paranormal events in Enfield, UK – where a single mother and her young family are being terrorised by a particularly aggressive ghost who claims that their house belongs to him. What transpires is a media circus and a continued investigation into just why the spirit is causing the family such aggravation – and whether or not it can be removed. As plots go, it's deceptively simple, and this is easily a large component of its charm.
As movies go, Conjuring 2 doesn't particularly challenge any movie conventions nor show audiences anything new. It's clearly inspired by classic horror such as The Exorcist and it shows – but, as things transpire, this isn't such a bad thing. It's a movie that benefits from a very able cast despite a fairly uninspiring script – its sets and direction apply a layer of creepiness that inspire trepidation in the viewer – and while it is largely dependent upon jump scares and genre clichés that would harm a more serious or earnest picture, the key audience for Conjuring 2 will likely be in it for the sheer thrill of being scared – and, for the most part, it succeeds at being suitably unnerving, with a strange intrigue running through the middle that thrives despite its common building blocks.
The Conjuring 2 - Official Trailer (Warner Bros. Pictures)
While horror movies released this year such as The Forest failed to inspire due to its poor delivery and direction, it's clear that James Wan is genre savvy enough to bring what may be fairly uninspiring cinema on paper to life to an audience that craves it. It's dark, brooding and full of twists and turns that anyone who enjoys old school horror will be more than at home with. The cast is suitably petrified throughout, and it's this that adds to the overall depth of the movie.
Sadly, however, anyone looking for a movie with anything new to bring to the table or a horror picture that offers unexpected depth may not need apply. Conjuring 2 is a love letter to horror movie fans that, sadly, will be destined to flounder in a sea of similar pictures that may be hard for the less genre-savvy to crack into. As a result, it's a movie that can only really be considered worthwhile watching if you're looking for a simple, brainless series of scares or a good old-fashioned horror romp – and in comparison to other movies in the genre, it moves at a pace that will engage and entertain anyone that gives it the time of day. If anything, it may be a little overlong – it is a story that can be told in half the time – but with any luck, you'll barely notice.
Conjuring 2's plot is fairly contrived, but this is a movie that never takes itself too seriously, focusing on a tight and well-delivered series of events that translate into a creepy, if lightweight movie that will likely make even the most seasoned of horror fans jump on occasion. Like Hardcore Henry in that it has such an intense focus upon its core audience, it cannot be denied that this is a movie worth watching on little other than a rather base level.
While some horror fans may find even the biggest twists and turns slightly clichéd, it's highly likely that they will have a great time while they're doing so. There is little here to comment on that isn't particularly badly made, nor is there anything that could be considered ground-breaking – as such, it's a fairly middling picture that benefits from great designs, superb genre satisfaction and an able cast, despite brandishing a clichéd script and familiar themes that could go towards making a far worse movie. As a result, the bottom line has to be that if you are to see any horror movie this year, and it's a genre that you have more than a little investment in, Conjuring 2 is unlikely to disappoint.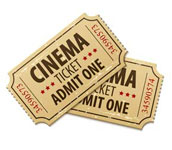 » See more of Graham's Movie Reviews