FINDING DORY
Dir: Andrew Stanton, Angus MacLane
Starring Ellen DeGeneres, Albert Brooks, Ed O'Neill, Kaitlin Olson, Hayden Rolence, Ty Burrell, Diane Keaton, Eugene Levy, Idris Elba, Dominic West, Sigourney Weaver





4.5 STARS (out of 5)
Pixar have had a mixed year or two in terms of how their content has been received both by critics and by the general public. While they may have found their feet again thanks to movies such as Inside Out, they will be looked on with some caution as a result of Cars 2 and Monsters University – a sequel and a prequel that, while faring well financially, failed to capture critical interest and applause that they had been used to from previous efforts. The studio have announced that they intend to focus on original features in future, but not before a string of sequel movies reach the big screen. This of course means that further instalments to the Cars, Incredibles and Toy Story franchises will potentially reach us ahead of any new directions the studio may move in. Finding Dory, a sequel to Finding Nemo from over a decade prior, is just the first in this series of sequels, and while it could have easily taken a back seat on the coat tails of its predecessor, it largely makes its own mark in a sea full of what has largely been mediocre animation this year (Zootopia and Kung Fu Panda 3 aside).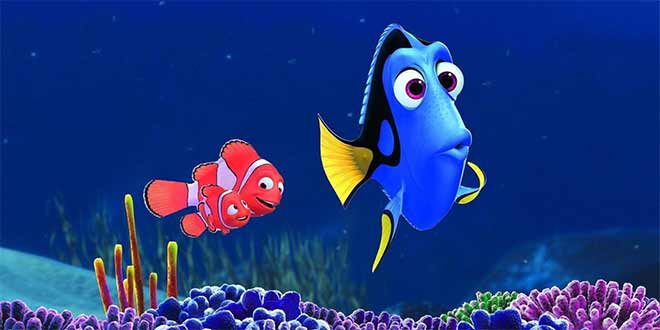 Finding Dory takes place a year after Nemo, and sees forgetful blue tang fish Dory taking on the challenge of finding her long-lost family after she begins to regain a number of long-buried memories. As friends Marlin and Nemo are dragged along for the ride, Dory finds herself in a whole new world, meeting up with old friends and discovering more about her past and herself than she never knew she would. Along the way, new friends and old acquaintances alike are only too happy to lend a hand – leading to a series of escapades and plot twists that propel the plucky blue tail along on her quest to find her mother and father.
This is a movie that could have been handled very sloppily, especially given how revered and well-regarded Finding Nemo still is after a decade since release. Nemo is still regarded is part of Pixar's golden run of animated movies, and while Dory comes along a long time after its impact, it really feels like we've never left these characters for very long at all. The cast fits back into their roles with ease and with gusto, fleshing out the colourful and quirky characters in no time at all – and it is also largely thanks to the superb animation that new characters and old are able to connect so well with a current audience.
Finding Dory - Official Trailer (Disney / Zero Media)
The movie manages to recapture that classic Pixar humour and style that the studio had become known for during the 00s – and it is arguably one of their most gorgeous movies to date. The story world is plentiful and is absolutely ripe for characterisation, and this movie offers creatures and characters that didn't get a spotlight in Nemo the chance to shine. Dory as a character is incredibly endearing and Pixar are arguably back to their storytelling best as well as back to top form in terms of animation execution.
This is a movie that will keep children and adults entertained throughout with superb pacing, brilliant comic timing and a plot that, while predictable, manages to really bring the best out of its characters. There has to be much praise given to the cast here, as while the atmosphere and animation largely make up the heft of the experience, this is a team that breathes so much life into the aquatic characters on-screen that it is impossible to not remember them all upon leaving the cinema. Ed O'Neill is perfectly cast as a curmudgeonly octopus, as is Modern Family co-star Ty Burrell as Bailey, an awkward whale with a hidden talent. Ellen DeGeneres returns to acting with gusto and embodies Dory so easily that it feels like no time has ever passed between the two movies.
While many may criticise Pixar for their willing to stick to formulas and for wishing to return to characters and story worlds they have already established, Finding Dory does so with passion, with style and with entertainment. It's well-paced, gorgeously animated, superbly cast and is arguably one of the must-see movies of the summer. Despite its predictable nature and its status as a 'safe' movie due to it relying heavily upon its critically-lauded prequel, Finding Dory stands up on its own two fins as a unique tale that is told well, and is arguably a shining example of how to create a sequel without relying heavily upon the source material.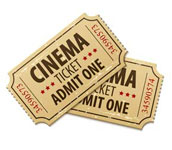 » See more of Graham's Movie Reviews