BAD MOMS
Dir: Jon Lucas and Scott Moore
Starring Mila Kunis, Kathryn Hahn, Kristen Bell, Christina Applegate, Jada Pinkett Smith, David Walton, Jay Hernandez, Annie Mumolo





2.5 STARS (out of 5)
Comedy continues to seep into 2016 cinema thick and fast, and while some have been subversive, others have stuck to tried and tested formulae. Others, according to some critics, have been downright unfunny. What makes people laugh in 2016? No one really ever seems to be sure – while big, brash and boisterous comedies such as The Hangover and Bridesmaids won acclaim some years ago, some feel that this is a trend that is over-saturated – in the case of Bad Moms, while it is as predictable as any other throwaway comedy of recent years, it manages to carry enough heart to resonate with its key audience.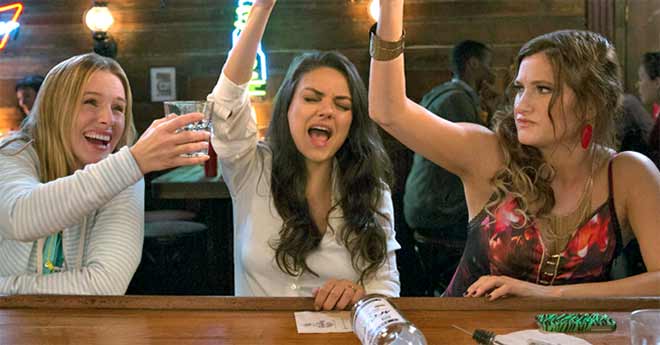 Amy (Kunis) is an overworked mother of two who finds herself overworked and underappreciated, leading to a breakdown in her life that sees her leaving her position in the school's parent-teacher association and separating from her cheating husband. In response to these stressful events, Amy then decides to bond together with fellow moms Carla (Hahn) and Kiki (Bell) at a bar to let loose – leading to a loud, proud voyage of self-discovery that will change the trio's lives for good.
This is a comedy that isn't likely to appeal to everybody – the cast is particularly capable, led by an amiable and believable Mila Kunis – while the comic talent genuinely makes the most of the material available to them. This is a comedy that is loud and knows it – meaning that if you're after a gentle ride or a comedy with a softer tone, you may do well to look elsewhere. Anyone looking for a series of good laughs with genuine comic timing may do well to give this a try.
On the other hand, Bad Moms falls down on what most people expect it to – it's terribly clichéd. There have been scores of movies in a similar vein over the past few years – brash, allegedly subversive but with a moral in the middle – lesser movies really have sunk harder than Bad Moms will – but there isn't really much new to see here. While the performances are solid, the jokes are well-sold (while they may not all be brilliant) and there is a genuine message here that is put across reasonably well – this isn't a comedy that is going to be challenging anyone, nor is it going to be remembered for standing out amongst a plethora of similar movies. While comedy movies such as Central Intelligence this year may not have gone anywhere spectacular in terms of plot, they have excelled in their joke-to-laugh ratio alongside genuine cast chemistry. While there certainly is chemistry here, and while there are also problems with plot, Bad Moms' main issue lies in the fact that it is fairly unremarkable, and that it seemingly plays out as if it feels it is something more.
Bad Moms - Official Trailer (STX Entertainment)
Comedies will come and go and only the very best, the ground-breakers and the perfect joke-to-laugh ratios will stand the test of time – and no one is expecting Bad Moms to offer anything challenging – but there has been a plethora of throwaway, allegedly subversive comedy in recent years that has largely become a genre in its own right. Bad Moms is clichéd to the point that you almost know what is going to happen from one scene to the next – its uninspired ending particularly harmful to its final score – but in another sense, this may be sufficient.
Bad Moms is going to appeal to a certain audience and to certain comedy movie goers who are perfectly happy to watch and laugh at a movie that doesn't try to break boundaries or think outside of the box. Bad Moms has a good message and in a sense, I can imagine it being empowering – and on the grounds of it offering just enough for moviegoers to find entertaining, it is hard to mark such a movie down. Is the mark of a good comedy one that people will simply laugh at – with no regard for plot or characterisation? Maybe not – but Bad Moms is by no means a terrible movie.
Bad Moms, sadly, never really monopolises on its full potential, instead playing it safe in a comedic zone and a series of tropes we've seen before many, many times. This being said, it carries off its jokes and a fairly infectious upbeat tone with gusto and charm – despite being a fairly brusque comedy that many may find too near the knuckle – meaning that it will appeal to many people aiming for a straightforward laugh or two towards the end of August. Very much in the same vein of The Boss, if you take Bad Moms at face value, you'll likely leave satisfied.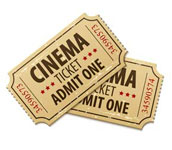 » See more of Graham's Movie Reviews