THE ACCOUNTANT
Dir: Gavin O'Connor
Starring Ben Affleck, Anna Kendrick, J.K. Simmons, Jon Bernthal, Cynthia Addai-Robinson, Jeffrey Tambor, John Lithgow





4 STARS (out of 5)
Action films come in three varieties – big and dumb, slow and overly-contrived, and genuinely thrilling. There's been a fair share of all three modes in the past few years – London Has Fallen being a prime example of how to muddle big and dumb into brain-meltingly boring – and even after thirty to forty years, your staple action thriller templates are still movies such as your Die Hards, your Lethal Weapons and, of course, your James Bonds. The Accountant, on the face of things, doesn't appear to want to be anything too special or too different from the norm – however, I feel it is worthy of far more praise than a lot of the criticism that it has been experiencing of late.
Ben Affleck is Christian Wolff, a brilliant accountant and mathematical genius who, at the same time, is deeply afflicted by high-functioning autism, having suffered as a child on the back of receiving little direct care. On top of this, he is no ordinary accountant (in the same way that Under Siege's Ryback is 'no ordinary chef' and that Die Hard's McClane is 'no ordinary cop') – he generally takes accountancy jobs on behalf of criminal gangs and cartels, makes stacks of money and art acquisitions, and as such ends up in some particularly grim scenarios – but on top of this, he is remarkable in sharpshooting and hand-to-hand combat. Essentially, he is both a calculator and a killing machine in one package, only hindered by his condition. Wolff decides to take a job with a robotics company, only to find that its dealings may not be as clear cut as they seem – and at the same time, an FBI financial crimes chief (Simmons) is keen to get the so-called 'Accountant' under lock and key for a number of crimes he has committed over the years.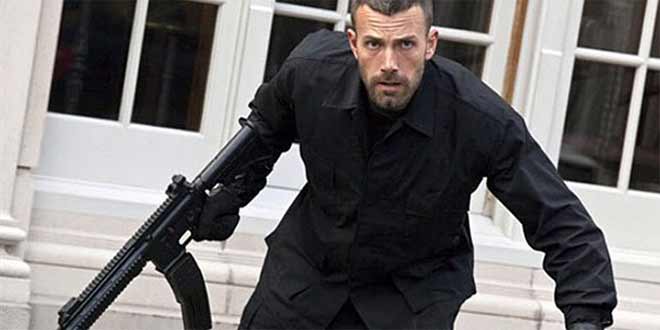 It's remarkably more convoluted plot-wise than many may initially first assume, which is a minor setback for the movie as well as part of its appeal. This is a film which has divided critics straight down the middle since its release (it currently sits with a 51% rating on Rotten Tomatoes, just tipping into 'rotten' territory), and while I do understand that The Accountant has its plotting and pacing difficulties from time to time, it is constantly entertaining, and thrives on the brilliance of its acting personnel.
Ben Affleck is a revelation here. While his name may no longer be associated with groaners such as Gigli and more with films akin to the award-winning Argo (which he also directed), it's still safe to say that he has come a long way in a relatively short space of time. A resoundingly effective Batman in DC's recent re-imagining of the character, Affleck embodies a socially-awkward, mechanical, mathematical killing machine with gusto, offering an anti-hero who, while dubious in action and hard to connect with due to his social difficulties, genuinely grows on us as the film progresses. Wolff is refreshingly blunt, and entertainingly so – some critics claim that Affleck's portrayal of such a character with high-functioning autism borders on exploitation, but I disagree – this is an incredible man with genuine talent, skills, flaws and desires, as well as his fair share of personal trauma, which all help to develop him into a truly three-dimensional character. We are given snapshots of his less-than easy childhood, and are given well-scattered insights into what really makes him tick – but never too much, and it is genuinely refreshing that Wolff is still very much Wolff the whole way through. He never changes entirely. He has some great moments with a number of characters that start to bring him out a little, but he always retreats – and best of all, he always delivers. He's a great leading character.
This is a movie that genuinely delivers – there are contrivances in the plot and perhaps far too many twists and segues than could be considered wholly necessary, but it gives you payoffs, it gives you scattered moments of joy and is as thrilling as it needs to be. Kendrick and Simmons are ideally cast here despite Affleck largely taking the centre stage – as they offer characters that feel genuine and aren't cut from the movie trope manual. The superb Jeffrey Tambor is unfortunately underused, but his role is essential to at least two of the main characters' stories.
For the most part, it's a movie that 'shows' as opposed to 'tells', and this is fantastic news. For the first two thirds, strands are set up and moments are seeded that we know we'll return to at some point through visual cues and character behaviour – while the final third has some clunky exposition and big reveals that anyone savvy with the genre will have spotted coming a mile away, they are reveals that are immensely satisfying. I'm not afraid to say that this movie has one of my favourite endings of the year – it confirms everything you need to know, and may even open the door for more in future. Along the way, action scenes are generally as long as they need to be – Wolff is hideously overpowered, that's kind of the point – but they're nicely directed.
The Accountant - Official Trailer
The FBI subplot is rather underplayed and hastily resolved at the last minute – we are far more invested in Wolff, as it goes, but their relevance feels less and less important until we move into the last act. There is plenty going on otherwise – while it may flip-flop from timeline to timeline and from plot thread to plot thread, it does so without too much confusion and without holding your hand. I always gauge a movie on how quick I feel time passed while watching – and The Accountant, along with my recent viewing of Doctor Strange (which I have since seen again), has provided me with one of my quickest cinema experiences. Nothing drags, nothing stays too long – thrillers such as Midnight Special from earlier this year have a habit of wallowing in hesitant pacing and shrouded dialogue for the sake of it, whereas The Accountant generally keeps up with your interest.
If there's one thing The Accountant isn't, it's boring – while it may not be breaking new ground in terms of storyline and while it may rest on a few clichés here and there (and it really, really ups the ante when it comes to product placement), it's both intelligent enough and exciting enough to warrant any action thriller buff purchasing a ticket. As I fall on the side of the critical coin that praises The Accountant, I say give it a try, if only to see Ben Affleck shine as an ass-kicking, sharpshooting, mathematical autistic savant. If that description doesn't whet your interest, it may not be your cup of tea.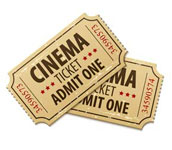 » See more of Graham's Movie Reviews