by 👨‍💻 Graham Pierrepoint


xXx : THE RETURN OF XANDER CAGE

Dir: DJ Caruso

Starring Vin Diesel, Donnie Yen, Tony Jaa, Nina Dobrev, Deepika Padukone, Kris Wu, Ruby Rose, Rory McCann, Samuel L Jackson, Toni Collette, Michael Bisping, Hermione Corfield





2 STARS (out of 5)
In an age where it still seems inappropriate to label sequels with a number after they pass 2 or 3, xXx returns to the big screen in a third instalment that, while not trying to gain anyone's intelligence, seems to be doing so to appease fans who were waiting for a movie to close off the trilogy. xXx was a cult hit on its release, and while leading man (and action royalty) Vin Diesel was absent for the second movie (where Ice Cube picked up the slack), the subtitle – or rather the extended title – indicates to all that, yes, Xander Cage is back. Just as subtle as the title, readers, is the movie itself. Big, bonkers, and completely unashamed of it. In a time where people are relishing as much escapism as they can get, is it completely unwelcome? Perhaps not.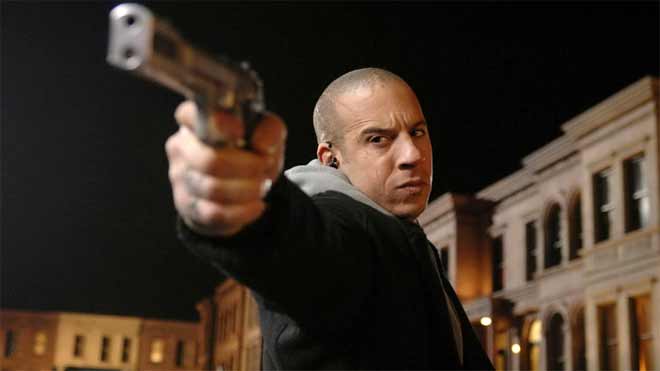 The third movie in the xXx franchise picks up with Xander Cage, maverick special agent and action man extraordinaire, returns from a faked death in order to return to service. He's persuaded back as a result of a device known as the Pandora's Box, which can be used to weaponise satellites – and, naturally, it's been stolen from the safe hands and is now in the possession of presumed dangerous criminals. In light of the news, Cage sets about building a team of his own, consisting of a number of highly skilled, high-kicking operatives to help track down the device. Only – is everything really as it seems?
Not beating around the bush – this is not going to be a movie for everybody. It's a by-the-numbers actionfest that really will press the buttons of many a stunt fan and, for that matter alone, it should be applauded. The previous movies were marked for their attention to detail when it came to the absolute ridiculous, and on those grounds, it really does not disappoint. Diesel remains a solid if predictable leading man – and while he may never be Schwarzenegger, he gives the likes of Seagal and Norris more than enough of a run for their money. Controversial opinions aside, let's get back to the meat of the matter.
Beyond the stunts, the visuals and its all-around full-frontal audacity, it's rather predictable. But then again, so was that very fact. This series is not one which is marked for its nuanced plots and deep character studies and, as such, it should perhaps be judged on its own merits. Interestingly, it appears to have borrowed some inspiration from the reviled Suicide Squad, which was a victim of its own insistence – however, while elements of xXx 3 are clearly inspired by recent waves in action movies, it still manages to retain a goofy charm. It knows it's daft. What sets xXx 3 and Suicide Squad apart, therefore, is its reliability. Suicide Squad attempted to be the holy grail of alternative comic book movies. xXx 3 is here to have a laugh and to appeal to the existing fans of the franchise. They won't be disappointed.
That being said, the main problem here – if you've not already reached it – is that there's absolutely nothing new on the table. This is a ten-a-penny action movie that, while entertaining, and while it needs little to no brainpower to enjoy, doesn't seem to take matters anywhere interesting beyond its solid sensory attack. The world is waiting, supposedly, for an action movie to come along and change the rules a little (that movie, or at least the one that has come the closest, was The Accountant) – it's all too safe, regardless of the big explosions and the daredevil moments you can't believe they managed to pull off. For anyone who really isn't deeply into this type of cinema, you really have seen it all be for. For those who are invested, too, it's perhaps a little too derivative.
xXx: Return of Xander Cage - Official Trailer (Paramount Pictures)
But is Xander Cage worthy of a return? Perhaps. It's highly probable that this movie will pull in enough box office money from fans and direct audiences, meaning that it will appeal to exactly whom it needs to – but as it stands, it's really nothing to write home about. It's released at a relatively quiet time of year, which may well do it some favours in terms of revenue – there's no other film out there in listings quite like this at the moment – however, for more satisfying action, I would heartily recommend you continue to dig out your old Schwarzenegger DVDs, watch Seagal's Under Siege movies back to back, or wait for something more substantial to come along. There can't be that long to wait for The Accountant to come to Netflix – right?