THE LEGO BATMAN MOVIE
Dir: Chris McKay
Starring Will Arnett, Rosario Dawson, Zach Galifianakis, Michael Cera, Ralph Fiennes, Jenny Slate, Channing Tatum, Jonah Hill, Ellie Kemper, Jemaine Clement, Jonah Hill





4.5 STARS (out of 5)
In the January-February period where Oscar-nominated movies are shuffling around and taking the majority of our box office tickets, screen space is largely dedicated to far 'lesser' films. Horror movies that don't quite hit the mark. Big, daft action movies that know their audience but barely challenge. 2017 has gotten off to a fantastic start with much of the movies pushed to the fore being well-deserved of critical praise. However, this time of year is also host to a number of films that get 'buried' – ones which get thrown out to be forgotten, or get cast to the big screen at a time of year when they can be less of an embarrassment. Consider Monster Trucks, consider Collateral Beauty – perhaps even consider Assassin's Creed, albeit with a huge brand bounty on its head. The Lego Batman Movie is, therefore, the right movie at the right time to mix things up a little.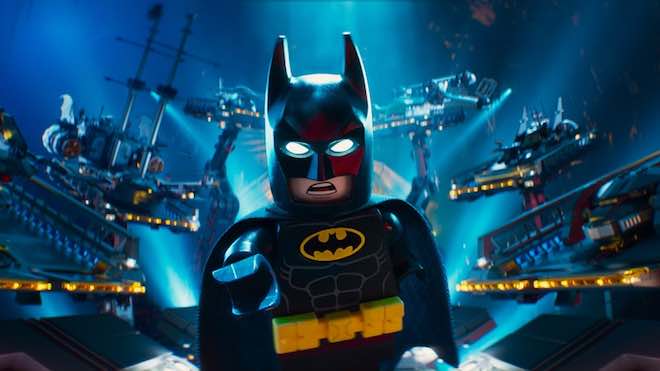 Will Arnett's take on the Dark Knight is heroic and determined, but at the same time rather egotistical and narcissistic. He's Gotham's main hero, but when a new Police Commissioner is assigned to the building-block city, he find himself potentially out of a job as the main crime-fighter – that is, unless, he works with the new woman in charge. Desperate to cling to his status, Batman goes all-out to prove himself as the sole hero the city needs in adventure that leads villains from the city – and even from other popular franchises – to swarm in and throw the Lego citizens into peril.
Lego Batman is, perhaps – and make no doubt – the finest Dark Knight movie to have hit the big screen since Christian Bale and Heath Ledger went head-to-head. Lego Batman is an unashamed celebration of everything Batman – from playing homage to its campy 1960s TV series to its various evolutions across the big screen, it's a movie that not only lampoons and makes fun of its heritage, but really celebrates it. It's a big, fun, dramatic adventure that gives its main characters a lot to do, and presents the heroes of the piece with a genuine threat – and the villain, The Joker, with a daft albeit well-plotted reason for going rogue. To say that the plot of Lego Batman plays to the strengths of the classic characters and completely does them credit is an understatement. Batman, too, crops up against Superman on the odd occasion in the movie – and here, they're given more of a feasible reason as to why they should be at odds with each other than they were in Batman V Superman. It is incredible to think that, with the money and marketing being thrown at the DC cinematic universe and recent movies that we've seen from the comic staple, an animated feature starring plastic toy blocks puts them all to shame.
At play here is the same irreverent and very self-aware humour that made The Lego Movie so popular – here, however, it works on a whole different level. We're presented with characters we already know and love, and a challenge for these characters that we've not seen before. We already know that this is going to be a tongue-in-cheek look at Gotham, however, the jokes work twice as well as we have a dark and brooding universe to compare them to. Bane's voice arguably pokes fun at Tom Hardy's characterisation in The Dark Knight Rises. The never-ending garage of vehicles that Batman has at his disposal – yes, even a train – clearly lampoons the gadgets he's had at his hands over the years in an affectionate way. All the while, we are treated to new takes on the characters we know and love, a brilliant if tongue-in-cheek origin story for Robin that actually works, a never-ending focus on never-quite-taking-itself-seriously – and, of course, fantastic animation. If you enjoyed the way that The Lego Movie looked, you'll be equally impressed here.
The LEGO Batman Movie - Official Trailer (Warner Bros. Pictures)
The only caveats that get in the way here are the plot's predictability – it admittedly doesn't have as much heart as Lego Movie did – but at the same time, it throws enough bizarre curveballs and moments into the mix that you'll barely notice. It takes the time, too, to share an important message with its viewers, and makes for an ending that is, while slightly predictable, marvellously satisfying. While Lego Movie was good fun, and may have been too haphazard for its own good in places, Lego Batman genuinely takes the time to tell a different story from the Batman universe in a fairly original way. That being said, there are moments where it could have seized on plot twists and unexpected moments – but, considering this is a movie largely aimed at children (and the baying geeks of the world), it is still immensely satisfying.
Lego Batman is non-stop joy – it puts other DC movies to shame not only for its audacity and its unique perspective on Gotham, but also for the fact that it also respects its characters to the extent where they still deliver a great story while being marvellously daft. The Joker is still deliciously madcap. Harley Quinn is still bombastic and double-crossing. Batman, too, while very egotistical in this version, is still the Dark Knight we know and love. For fans of Batman, and for families everywhere, this is an absolutely wonderful watch – and one I cannot recommend enough.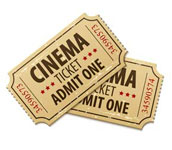 » See more of Graham's Movie Reviews