MOVIE REVIEW: Table 19

Monday, 10 April 2017
by 👨‍💻 Graham Pierrepoint


TABLE 19

Dir: Jeffrey Blitz

Starring Anna Kendrick, Stephen Merchant, Lisa Kudrow, Craig Robinson, June Squibb, Tony Revolori, Wyatt Russell, Amanda Crew





2.5 STARS (out of 5)
With examples of comedies such as CHiPS and Fist Fight setting the bar rather low for the genre early on this year, it's high time that a humorous script should come along to set things straight – while we were waiting some time for a solid comedy last year with The Nice Guys, I am personally holding out hope for one or two movies to really tickle my funny bone by the time summer rolls around. The premise of Table 19 certainly piqued my interest – and while it's nowhere near the train-wreck that CHiPS rolled out as, it's certainly not the guaranteed laugh-a-minute script I was hoping for. This is a movie that, too, appears to have garnered critical division – is it warranted? Perhaps – but to be able to answer that question, we are of course going to need to dig a little deeper.
Eloise (Kendrick) was hoping to attend her best friend's wedding as the Maid of Honour – however, after being dumped by the best man, she finds herself relegated to the very back of the congregation – the dreaded 'Table 19'. This, the movie hopes, will resonate with anyone who's been to a wedding – the 'random' table towards the back filled with casual friends and occasional misfits. The 'misfits' label is certainly carried out here, with Eloise forced to rub shoulders at the back table with the likes of an awkward teen, a fractious couple, a distant family relative with a shady past and a nutty old lady. It's hardly the recipe for the easiest of social occasions – but can they make the most of the evening and address their various foibles along the way?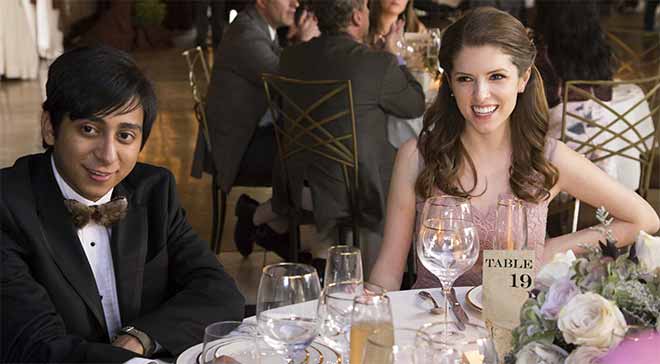 Table 19 at least benefits from two huge elements in its favour, both of which are clear and present – a great concept (despite characters who we may well have seen elsewhere) and a fantastic cast. The majority of the main cast found their feet on TV sitcoms appealing to a variety of audiences, and it's certainly a great mix to provide a bizarre social melting-pot. Kendrick has proven herself to be an affable lead on numerous occasions and she does well here as the central character, backed up by reliable comic talents in Merchant, Kudrow and Robinson in particular – however, while the movie certainly shines in its set-up and its casting alone, it's easy to see where it may have lost people along the way.
It's a concept that does rather stretch thin after some time – after all, it could well be the plot to any sitcom currently airing today – and despite the genuine talent on offer, there are a plethora of jokes that fail to land. It's a movie that feels perhaps a few years behind its time in some scenes, offering jokes that some may feel too be too mean-spirited or even too obvious – while others expecting a dull, predictable plod to the final moments may be pleasantly surprised by some of the more interesting character moments the movie has to offer. As a character study, it does sometimes work well – after all, it's a script that rather heavily depends upon its main cast and what they do with the lines they're given as opposed to the situation itself – but there are still moments of predictability that will turn away seasoned moviegoers.
Table 19 - Official Trailer (FOX Searchlight)
It's easy to like some of these characters, but at the same time it is rather easy to feel drained by how lightweight the film is generally executed – it's never going to be as biting or as cheeky as some of the bigger breakout hits in recent years, and it's certainly not going to find its niche as a heart-warming comedy. On the whole, it's rather middling – anyone who likes Anna Kendrick, Stephen Merchant etc will likely find plenty to like here. However, it's very hard to avoid a sense of flimsiness – will Table 19 really be a movie that we'll remember by the year's end? It's hard to say.
Table 19 certainly connects well with many jokes and makes the most of its interesting character set-up and situation – but it sadly doesn't do anything too outlandish to set itself apart from its peers. I'm quite surprised to see it so ravaged by critics – it currently holds a 19% approval rating on Rotten Tomatoes – as it's perfectly watchable with enough star power and jokes to appeal to the audience it generally aims for. However, if you're going into it expecting ground-breaking comedy that shapes the genre for the rest of the year, you will be sorely disappointed. Just be thankful that it's not the mind-numbing yell-fests that have hit our screens so far this year – it's a little different, but not too much – and with a familiar cast of people you'll be happy to watch.