WONDER WOMAN
Dir: Patty Jenkins
Starring Gal Gadot, Chris Pine, Robin Wright, Danny Huston, David Thewlis, Connie Nielsen, Elena Anaya





4 STARS (out of 5)
DC Films? This – this is more like it. I don't normally lead into reviews with this type of statement, but after a series of misfires – it seems that the studio finally has the chops to match Marvel at its own game.
Marvel has long since dominated the relatively recent boom in superhero and comic book movies – after all, with a full 'cinematic universe' having pulled in billions of box office dollars and having inspired studios as big as Universal to sit up and take notice, they must be doing something right. This is largely thanks to Marvel always having that somewhat quirky charm – tons of action, twists, and the usual CGI, but with funny asides, likeable characters and more besides. DC really struggled last year with Batman V Superman – while it made a killing at the box office, its contrived plot, slow pacing and downright insulting twists absolutely destroyed any chance of it picking up well on its second week, or even in DVD sales. It was a critical misfire – and Suicide Squad, which had been edited to try and make matters more humorous in line with the Marvel standard, didn't do great critically, either. However, it was one of the biggest box office pulls of the summer, largely thanks to a fantastic advertising and trailer campaign. It even won an Oscar – for hair and make-up.
Therefore, everything was riding on Wonder Woman. We've already seen Gal Gadot as Diana Prince in Batman V Superman (where she arguably stole every scene and perhaps even made the final action scenes more bearable) – but this time around, we're treated to an origin story. Born on a distant island of Amazon women, young Diana dreams of fighting for her people – but is held back by her mother – only to secretly train and develop seemingly superhuman powers. Cue an American spy – Chris Pine – crash-landing into Diana's life – who advises her that World War I is tearing the planet apart. Believing that the war God Ares is responsible for the fighting, Diana vows to take on the Great War single-handedly – and to punish Ares for what she believes to be his doing.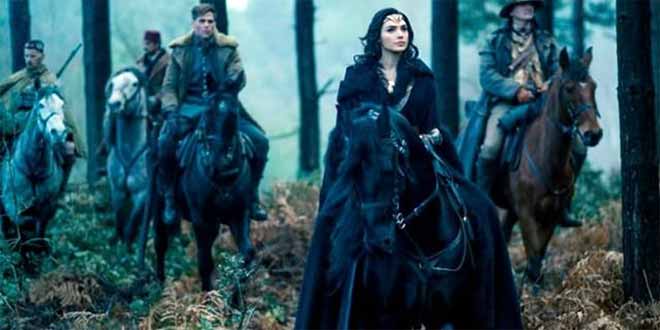 Wonder Woman succeeds where Batman V Superman failed in that it gives us a genuinely intriguing, endearing character with a great backstory and an original twist. Wonder Woman is the first female-led superhero movie since the appalling Catwoman in 2004 – and, as such, even more was riding on it. So much of the movie succeeds thanks to the acting chops and sheer character embodied by Gal Gadot – she IS Diana Prince, and while she is intense, powerful (and incredibly inspiring), she is flawed, humbled and in many ways, funny. Chris Pine, too, is very well cast as the 'straight man' of the piece, while hardly being the 'incompetent sidekick' that Diana could well have ended up with.
The action and plotting moves thick and fast – there is an absence of brooding and treacle-thick screenwriting here that had Bruce Wayne and Kal-El struggling from the off. Unlike other superhero movies – and even certain leads – you are fully invested in Diana's plight and her journey from start to finish, regardless of how daft it is deep down. The CG effects do, admittedly, wear on a little, however, the early plot development and trickle-by-trickle of script, balanced with great pacing, helps us to really get behind Wonder Woman – even if she's not officially called that in-film.
Wonder Woman - Rise of the Warrior - Official Trailer (Warner Bros. Pictures)
Patty Jenkins appears to have been the ideal director for this movie – though while it still suffers from some clunkiness here and there (it's a comic book movie, therefore it's never going to be the most original picture going in the current climate), it is genuinely surprising to see DC knock a film of this calibre out of the park. Three times, apparently, appears to be the charm – and how ironic for the studio and the brand that neither Batman nor Superman could lead them into an equal playing field against Marvel, who up until now could have been considered the only horse in the race. I'm not including Fox's take on X-Men, here – and the less said about Fant4stic the better.
Wonder Woman, ultimately, does what no other DC film has done yet – it's balanced honest-to-goodness fun over brooding character development and dark twists. It's a film that is an absolute pleasure to behold if you're up for an hour or so of rope-slinging action with a leading star who really is breaking through. It's not a perfect movie – and it may not even hold candle to Marvel's best – but for all those in any doubt, DC has finally entered the movie showdown for real.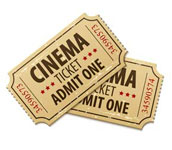 » See more of Graham's Movie Reviews