DETROIT
Dir: Kathryn Bigelow
Starring Algee Smith, Anthony Mackie, Will Poulter, John Boyega, Jacob Latimore, John Krasinski, Jason Mitchell, Hannah Murray, Kaitlyn Dever





4 STARS (out of 5)
The release of Kathryn Bigelow's Detroit is rather prescient – after the horrendous scenes in Charlottesville, Virginia in recent weeks, the topic of race relations and violence that can stem from such issues has reared its head once again. Violence in Charlottesville was widely condemned (controversy surrounding the US President's move to offer a 'balanced' view on the rioting notwithstanding), and it is lamentable that such societal breakdown has been occurring for such an extensive period of time. Further to this, there are a number of reasons as to why such violence breaks out – and Bigelow's mission with Detroit was to try and unpack the 'anatomy' of a riot – and, in respectable fashion, offers viewers a stark, unflinching and largely real-time case study of some of the most infamous rioting in US history.
It was just over 50 years ago this summer in 1967 that Detroit law enforcement took to raid a 'blind pig' – a speakeasy of sorts – which was playing host to a gathering of African Americans celebrating the return of two soldiers who had seen action in Vietnam. The raid snowballed into rioting in the streets which would see the involvement of city curfews, National Guard and even military intervention by the then-US President Lyndon B Johnson. Rioting would be fuelled even further after an alleged sniper was assumed to be taking refuge in the downtown Algiers Hotel, where blanks fired were assumed to be direct pot-shots. All in all, the riots would spill over for around five days – leaving 39 killed and 1189 wounded – 23 and 696 of these respectively were civilians. It was, therefore, a week which Detroit remembers to this day – and which continues to reverberate as one of the most extensive and violent altercations between civilians and the police in recent history.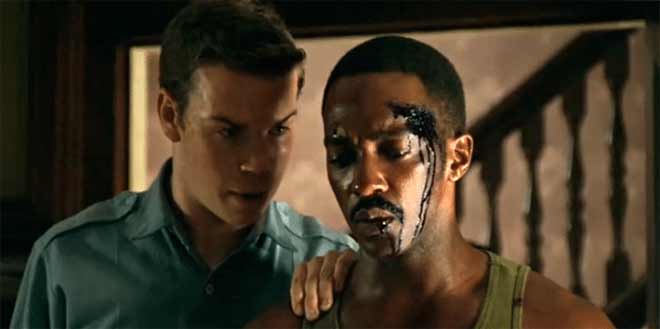 Bigelow is no stranger to showing things 'how they are', so to speak – and Detroit largely goes for a real-time approach, offering insight into the machinations of a white, fictionalised officer, members of a jazz band caught up in the fray and a security guard who would unwittingly ignite what became known as the Algiers Hotel Incident, which would spark further tension on the third day of rioting. The cast, therefore, has arguably been picked for their talent at exhibiting the brutally realistic without overhamming the tension – Mackie is always a safe pair of hands and Smith shines here, too – along with Boyega, who is making some very good choices in fleshing out his cinematic resume, clearly keen to be known as more than simply a Star Wars Stormtrooper.
Casting aside, the movie is brutally directed, rarely unflinching in showing you visceral detail and therefore ramping the tension up to a degree which undoubtedly sells us the main, second act. This is, of course, where the main riots occur – this is a movie which is suitably bookended by a precis that gives us a little education and background – and closes out with the assistance of the courtroom drama which would play out as a result of those tormenting five days. To some, this move may seem a little stilted – it can be argued that this is somewhat imbalanced, and while I personally would have preferred more focus on one angle as opposed to the others, I can hardly chide the movie for its intentions here.
Detroit - Official Trailer (Annaourna Pictures)
Selling a brutal, true story is never easy, and while Bigelow may have had her critics for the way in which she handled the hunt for Osama Bin Laden in Zero Dark Thirty, it is her eye for brutality and the necessity for detail in retelling such horrors that earned her respect – The Hurt Locker, of course, being one of the director's career highlights. As such, Detroit becomes something that requires viewing – particularly if you are an American, no matter your colour or creed. This is a film which is important not only for the fact that it is over 50 years this summer since such rioting occurred, but for the fact that society is still not at a point where it can safely link hands – with the Charlottesville violence that erupted only weeks ago once again painting a stark picture of how divided we remain.
Detroit can be a harrowing and distressing movie but it is one which is immensely educational and therefore has enormous worth as a blow-by-blow account of a period of time largely untouched – if at all – by dramatization. While its pacing may not be to everyone's tastes – and while the structuring may not offer us the tastiest of drama at the times we perhaps want it – we should instead be thirsting to know more about our past, and how we can all learn from the horrors that can unfold on our streets. For sheer timing and intention alone, it is hard to play the worth of this movie down.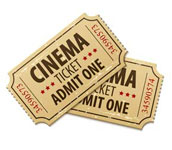 » See more of Graham's Movie Reviews