VICTORIA AND ABDUL
Dir: Stephen Frears
Starring Judi Dench, Ali Fazal, Eddie Izzard, Adeel Akhtar, Michael Gambon, Tim Pigott-Smith





2.5 STARS (out of 5)
Queen Victoria – the second-longest reigning monarch in British history – has been the subject of what must be hundreds of different works of fiction, TV serials, movies and more besides. The Queen was a rather different monarch to those who had come before here – noted often for her relatively progressive attitude and her perhaps unexpected friendships with the most unlikely of people. She is currently the subject of a celebrated ITV drama and has been played by some of the world's best-known and most-loved actors. One of the most famous, of course, is Judi Dench – who is known even on US shores as one of the UK's longest serving national treasures.
Dench is no stranger to playing Victoria – Victoria and Abdul is a sequel, so it is mooted, to the BAFTA-winning Mrs Brown, which is almost twenty years' old – a film which helped to cement the since knighted Dench as part of British acting aristocracy. This side of Victoria is, decidedly, rather different to depictions that we may well have seen elsewhere, or read about – and while it is still, supposedly, a largely historical account, it is a story which takes the right approach to fictionalisation – even if it is a rather safe example of British drama.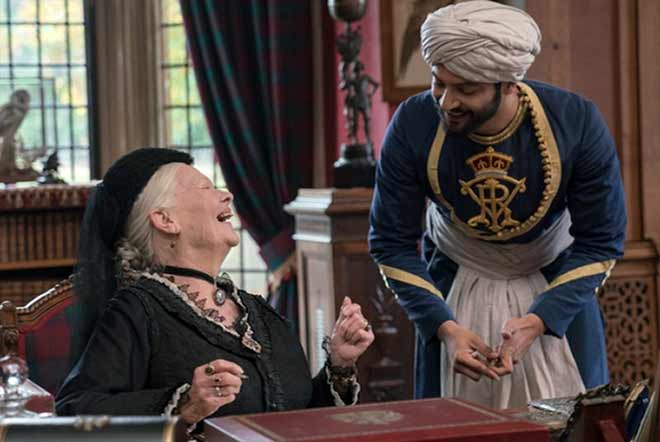 This latest peep into the life and reign of Queen Victoria focuses on her later years – Dench, portraying her once again since the events of Mrs Brown some 20-odd years prior, offers us a monarch who is largely isolated – one who has lost good friends and the love of her life many years before, and is struggling to find solace in the everyday. This seems set to change when Abdul Karim (Fazal) – an Indian servant in the Queen's service – strikes up a very unlikely companionship with the monarch, who soon names him her 'Indian Secretary' – getting the backs up not only of those around her, but perhaps most of all her son Prince Bertie (Izzard). The plot is as simple as that – while it may not be a completely accurate portrayal of events (given rather a contemporary leaning at times), there is enough here to build a film on.
Victoria and Abdul has already stirred up some comments in the British press – amongst those complaining that the film inaccurately depicts the treatment of Indian people during the time of its basis, and that Victoria's treatment of Abdul would hardly have been portrayed in quite such a positive or progressive light. There are some moments, where I have to agree – while I will get to Dench's performance very shortly – the Queen is given a few hackneyed lines here and there that simply don't fit the character we've heard so much about. All things considered, however, the script certainly does win us back from time to time with one or two brilliant monologues of sorts – sold over thanks in part to solid direction and Dench's performance.
Let's consider the cast – Dench is, of course, brilliant as Queen Victoria - checking in again in a humane portrayal of an otherwise untouchable monarch that she was rightly awarded for almost two decades ago. Izzard, as always, is reliable – though much attention will of course be directed towards Fazal, who – while affable and likeable – doesn't really have much to do in the character department. One of the large controversies that has reared its head over this film is that the Indian aspect of the story is drastically undersold – that not only are certain barbaric events in the outer reaches of the British Empire conveniently glossed-over, but that those characters representing the foreign land are given little to do – offering little in the way of uniqueness. This touch is fairly bothersome – and one I'm certainly not going to ignore – particularly as the more cynical viewer out there would assume this movie to be an outright attempt to either celebrate diversity or, perhaps, even justify some of the actions and decisions made by the British in centuries past.
Victoria and Abdul - Official Trailer (Universal Pictures)
Beyond the controversy – this is a film which is very nicely directed, well-staged, and peppered with character actors – and as such, it is still all rather safe. There are a handful of British movies that swan out each year that filter into a certain market. Victoria and Abdul is, at times, a gentle watch, though it is well-balanced with introspective moments – though for many viewers, the overarching issues surrounding 'whitewashing' may detract from the overall entertainment. On the whole, from a completely removed standpoint, this is a gentle plod that rather depends on Dench – and though that's no bad thing, it remains to be seen whether or not the movie will have such a good night at the BAFTAs as Mrs Brown did.
It should also be noted that Victoria and Abdul is the final film to feature celebrated British actor Tim Pigott-Smith, who sadly passed away earlier this April.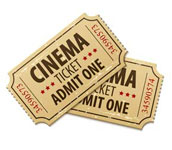 » See more of Graham's Movie Reviews