AMERICAN ASSASSIN
Dir: Michael Cuesta
Starring Dylan O'Brien, Michael Keaton, Sanaa Lathan, Taylor Kitsch, Scott Adkins, David Suchet, Navid Negahban, Shiva Negar, Alaa Safi, Trevor White





2 STARS (out of 5)
Everyone still seems to be keen to get a slice of the elusive 'Bourne Pie'. Lee Child's Jack Reacher character has been brought to the big screen to middling effect; we've been seeing Jack Ryan movies since the 1990s, and while long-running action heroes can find their place rather easily in the box office line-ups of today, one or two really struggle to find their own identity. It's often difficult to adapt novels of this nature to film – and American Assassin, reportedly based on the first of a long line of Vince Flynn novels about maverick gunman Mitch Rapp – rather wrestles with tone and purpose on its way to throwing out anything particularly satisfying. Neither as expertly-paced nor as nicely crafted as, say, 2016's The Accountant – though nowhere near as mind-numbingly dull (see Triple 9) or downright cretinous (London Has Fallen) as some other action movies of last year, American Assassin rather flounders about, struggling to find itself an identity amidst a pleasing, but through-the-motions cast.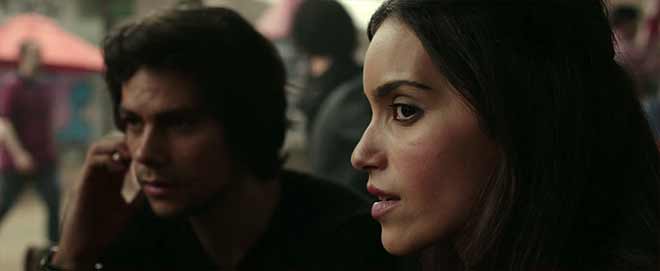 The plotline will be fodder enough for the right viewer – Mitch Rapp (O'Brien) is out for revenge, and who can blame him – having lost his mother and father at an early age and having witnessed his fiancée murdered in a terrorist attack, he's a trigger-happy rogue with enough blood lust to want to infiltrate the terrorist cell responsible for his sweetheart's demise – and, it's safe to say, the CIA are impressed. Finding himself recruited as part of a black ops squad impressed by Rapp's freelance free-firing, he's placed under the wing of veteran Stan Hurley (Keaton), who is – of course, a grizzly old sod – and you know the rest. Rapp, meanwhile, is a rather intense young man – and even the CIA can't rein him in.
Let's start with the positives. The movie is packed full of eye-catching action and the stunt work is marvellous – for sheer spectacle alone, if your choice of entertainment largely revolves around big, daft action sequences peppered with gritty realism and moments of genuine discomfort – as well as a taste for vengeance – then dive right in. Everything else is disappointingly brainless – a capable cast is thrown into a story that's so well-trodden to the point of it being slightly farcical – and though vengeance flicks have always fared well, American Assassin never quite finds itself an even keel to operate on.
The keel that I talk about is tone – while there is clear intention for the movie to try and operate in some semblance of a real-world environment, this is largely done away with by the time that the movie starts getting into the swing of throwing sheer action at the screen. There's definite hope here in the earlier moments of the movie – where it does seem like it is about to go against the grain of much of the genre before it – though it is all too keen to wade back into tropes, exposition and more besides that we've seen so many times before. Again – the action and the stunt work is brilliant – and by far the main selling point that American Assassin has to offer – but it has an odd, wavering tone and focus that prevents it from going anywhere particularly memorable.
American Assassin - Official Trailer (CBS Films)
The cast is largely well-chosen, though O'Brien may not necessarily be the best choice as a lead of this calibre. The character of Rapp is intense and vengeful and this is often played to almost cartoonish effect – he won't even play by the CIA's rules, audible gasp – and another actor may have been able to play these characteristics off in a different manner. Michael Keaton is given plenty to do, though a lot of his dialogue is comprised of cookie-cutter action speech and clichés that last went out of vogue twenty years ago – he's dependable, but he's acting for the sake of the film here – and he never has to try particularly hard to satisfy in this regard.
American Assassin just isn't sure what it wants to be. It's clearly aiming for gritty and often stomach-wrenching – but at the same time, the big, daft moments, while well-choreographed, just don't slot in well. Add in a plot that appears to advise against vengeance while actively pushing it into your face and you have an extremely ambivalent picture that never really goes anywhere particularly worthwhile. Whether this is a film that we are meant to laugh and revel at – or think deeply about – the jury will always remain out. As it stands, if gritty spy drama painted in big, dumb action moments sounds up your street, this is a nice diversion for a while – but it'll never come to more.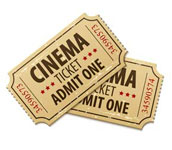 » See more of Graham's Movie Reviews