KINGSMAN: THE GOLDEN CIRCLE
Dir: Matthew Vaughn
Starring Taron Egerton, Colin Firth, Mark Strong, Julianne Moore, Halle Berry, Channing Tatum, Jeff Bridges, Elton John





3.5 STARS (out of 5)
The original Kingsman movie – The Secret Service – was a massive sleeper hit. It was inevitable that a sequel was going to follow, particularly as there doesn't seem to be many movies actively cornering the spy spoof market at present – and while the original sent up the likes of Bond and Bourne with glee and gusto, it also did so with quite unexpected levels of violence and touches of debauchery. Who can forget Colin Firth going hell for leather in a church – or the explosive climax, where blood was thankfully swapped out for confetti? Matthew Vaughn and Jane Goldman have created their own little monster – and with it, something of a niche. Kingsman was not your average action movie – while in some places it did feel overly smug about what it was bringing to the table, it offered so much in the way of bonkers action, plotting and all-around audacity that it was difficult not to like it. Fans of The Secret Service will be happy to know that The Golden Circle really ups the ante on all fronts – even if it brings little else that's new.
The sequel picks up as Eggsy continues to operate as Galahad for the Kingsman agency, in stead of the supposedly deceased Harry Hart – only for the agency to find itself on the receiving end of an explosion that signals chaos for the world at large. Eggsy, once a loutish rebel, has grown into an affable James Bond-type – and it's up to him and Merlin (Strong) to find support from their American counterparts, Statesman – operated by Bridges, Tatum and Berry. There's a new villain on the rise – and with it, a familiar face from the past. Expect ridiculous feats, quick-fire dialogue and a whole new level of what other critics have been calling 'smutty antics'. Anyone who saw the first movie however will likely be inclined to query "What did you expect?"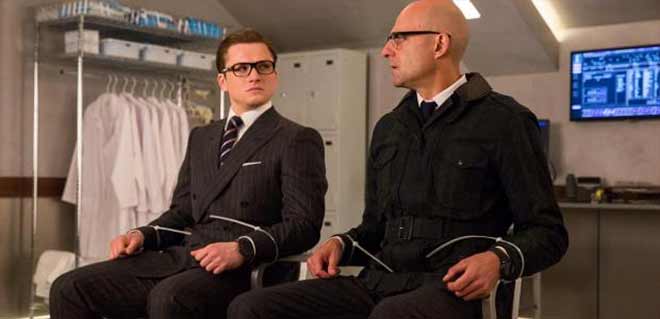 Certainly, everything we do expect from a Kingsman sequel is here. Egerton is still fantastic as the lead, with Firth making a reappearance and with a whole new bevy of household US names to bolster what had been left as a fairly thin cast at the end of the first movie. Elton John, too, gets involved – no, really – putting paid, thankfully, to the risk of either David Beckham (King Arthur: Legend of The Sword) or Ed Sheeran (Game of Thrones) earning 'weird cameo of the year'. The preceding movie was astonishing simply due to just how much was crammed into the run-time – it is an outstandingly epic movie in its own right – though its tongue-in-cheek nature coupled with this odd, underlying smugness rather kept it from achieving widespread acclaim – in my opinion.
The Golden Circle pretty much ticks the boxes, if not blots them out completely. This movie is, bottom line, a lot of fun – if you're willing to suspend a lot of your sensibility to do so. This is not a comfy, gentle Jim-Broadbent-and-Judi Dench vehicle. There's moments in this movie that actively push the tastes of the audience to what must be the absolute boiling point for censors – with one scene in particular really outdoing that rather tasteless moment towards the end of The Secret Service. If you've seen both upon reading this, you know exactly what I'm talking about.
Kingsman: The Golden Circle - Official Trailer (20th Century FOX)
The Kingsman series absolutely loves itself, taking great joy in the absolute frenzy it boils up – and it's hard not to get caught up. There are issues, however, in just how safe a move The Golden Circle is. The Secret Service bolted from the blue and threw a ton of new tropes and genuinely testing moments at an audience who bayed for more – sure, while Golden Circle doubles down and really does push the limits even further, this is the limit to how much of a novelty the movie actually is. While the first movie built up these characters and gave us a genuinely enjoyable character arc for Eggsy, Golden Circle more or less gives us a 'day in the life'. It feels as if it is something of an arbitrary adventure – sure, there are big things at stake – and big things do happen – but at the same time, despite the fact that it's more chaotic and more 'smutty' than its predecessor, it doesn't really do much else to challenge. In a lot of ways, similar problems faced Guardians of the Galaxy Vol 2 – I, personally, would have liked to have seen a more of a game-changer this time around. However, what's here is at least a lot of fun for the core audience.
Sticking to what works and playing it safe seem to be nasty little trends in Hollywood right now – let's hope a little more in the way of creativity seeps onto the big screen sooner rather than later. Kingsman 2 is not a bad movie by all accounts – fans of the original will love it – but it doesn't really do much to develop its own universe, even if it continues to challenge on many other levels – taste and aesthetics included!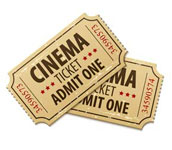 » See more of Graham's Movie Reviews