THE LEGO NINJAGO MOVIE
Dir: Charlie Bean, Paul Fisher, Bob Logan
Starring Dave Franco, Justin Theroux, Fred Armisen, Abbi Jacobson, Olivia Munn, Kumail Nanijani, Michael Pena, Zach Woods, Jackie Chan





3 STARS (out of 5)
The Lego franchise of movies has now proposed a rather funny thing – an expectation or two. The brand is now synonymous, not only as perhaps the most popular toy of all time (sources pending), but with two movies that could have been quite, quite different. The first Lego Movie was an absolute triumph in that it took sheer joy from simply existing – and in that it wasn't the soulless marketing exercise we thought it was going to be – while Lego Batman, of course, carried on much of the knowing, wry wit and machine-gun joke barrages to another level – one which mashed in parody and willing to poke fun at itself. These two movies both managed to stay relevant to their source material(s) – and both are still incredibly fun for kids as well as hugely entertaining for adults.
The Lego Ninjago Movie, therefore, was shaping up to be the third test. A test that, largely, no one really felt was necessary – despite only two cinematic releases having stepped up to the plate up to now, there was expectation hanging over Ninjago. There was expectation that it would be just as subversive, just as lightning-paced, just as wry and observant – and, trust me, it is. It's all of those things – but, at the same time, it doesn't feel quite as magical as its predecessors. More to the point, it feels as if this type of movie needs to do something new – bizarrely, the animated Lego charm could well be wearing off only three movies in. I sincerely hope not – but there are more than a few reasons why Ninjago is the poorest of the trilogy by a long chalk.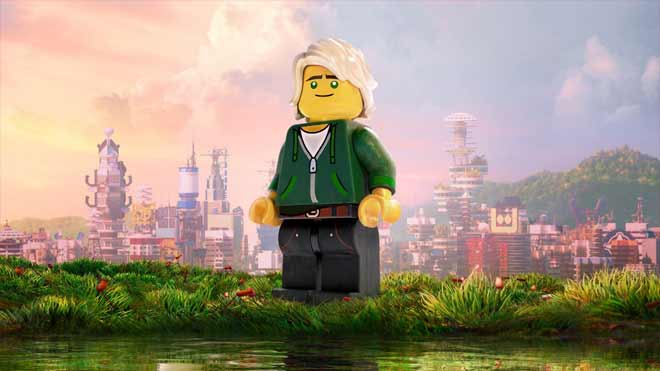 This time around, the movie is framed by a young boy entering a shop, where he seeks the help of its owner (Chan, live action) – and we are taken into the world of Ninjago, where we are thrown into the turmoils of Lloyd, another young boy (Franco) – this one miniature and plastic – as he balances his secret life as the leader of a ninja task force, and the fact that his estranged father is Lord Garmadon (Theroux), an evil mastermind hell bent on destroying the city. Can Lloyd and the team work together to help protect the city – and can Lloyd patch things up with his seriously bad Dad?
As plots go, it's not too trite – there has certainly been worse in other children's movies – but Ninjago certainly has the feel of a movie that may be selling a toy line – while the other two movies really didn't. There's something about the atmosphere and the storytelling here that seems to lack the magic of its predecessors – and while the cast is generally great, this may be as a result of a swerve in a completely different direction personnel-wise. That being said, the jokes are still fast-paced, everything is still gloriously bizarre in places – but it seems vaguely, and knowingly, fatigued.
The LEGO Ninjago Movie - Official Trailer (Warner Bros. Pictures)
This is all bearing in mind that I'm still scoring the movie three stars – this is by no means a bad movie! I feel – and I think most other critics agree with me on this – that there has been such an expectation levelled at Ninjago that it was never really going to succeed unless it was going to strike lightning the third time. Unless you're Pixar, that rarely happens in a row – and while Ninjago is brilliantly entertaining for families, it does feel rather disappointing, as unfair as that really is. Ninjago is the first of Lego's existing properties and/or product lines to have a direct cinematic tie-in – saving all of the straight-to-TV properties there have been over the years – meaning that this one was always going to feel slightly different. If anything, it feels like a learning curve – perhaps this is the point where the Lego movies need to make a slight change in direction? This may be in personnel, it may even be in its 'niche' approach to storytelling and characterisation – either way, it is both a slightly awkward and also exciting moment – that the next big Lego movie could be very different.
As it stands, however, while we've seen these types of characters scores of times before – and while the story is rather samey in a distinctly Legoish way – it is still well-polished, well-realised, and at least a worthwhile watch. It is sadly a little more derivative and a little safer than its predecessor's – but at the same time, it feels as though change needs to come in order for the Lego series to continue being innovative and exciting. Let's wait and see who lines up with what project next!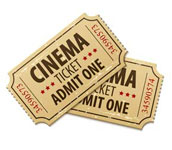 » See more of Graham's Movie Reviews