MURDER ON THE ORIENT EXPRESS
Dir: Kenneth Branagh
Starring Kenneth Branagh, Penelope Cruz, Willem Dafoe, Judi Dench, Johnny Depp, Josh Gad, Derek Jacobi, Leslie Odom Jr, Michelle Pfeiffer, Daisy Ridley





3.5 STARS (out of 5)
It's rather strange that movies like this are being made – surely everyone knows the story behind Agatha Christie's most famous murder mystery by now? Maybe not – and what better way to really relaunch the story than by filling it chock-full of incredible casting? Branagh, of course, is just as much an auteur off-screen as he is on-screen these days, and what better way for him to tackle his latest pet project than to play the lead, too? Hercule Poirot – Branagh's moustachioed Belgian detective – has been famously played by David Suchet on TV for many years up until recently, when the character was killed off – meaning that this attempt at lifting Christie's material could be seen as something of a reboot, rather than an homage. At least, you have to remark, Poirot's new moustache is a sight to behold.
We all know the story – or do we? I'll stop that now! A dodgy dealer (Depp) on board the famous Orient Express is killed during the crossing – and there are huge number of potential suspects on board. It's the job of Hercule Poirot to suss out who really did the deed – conveniently there to sniff out who did the stabbing and, in archetypal Christie fashion, to make sure everyone is in the same room to do some criss-cross examination and interrogation. As stories go, it is one of the author's best – and Branagh does a fine job of re-interpreting it for the big screen.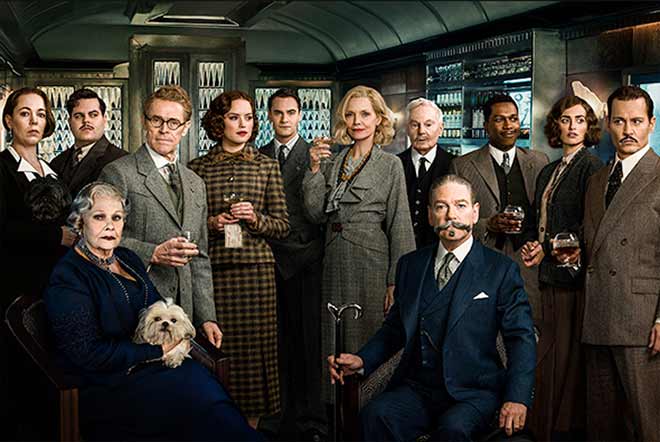 The cinematography is arguably one of the finer points of the picture, as it really does help to set the tone and the feel – there's a luxuriant, old-timey feel about this movie that really helps to cement you in the time period and to get into the mood. If other murder mysteries and movies of that ilk have problems getting into the swing of things, they really should take a tip from this one – Branagh and producer Ridley Scott really do have a love for the source material and it's clear that care has gone into every scene. If anything, it's a joy to look at – and on the whole, the execution – pun intended – isn't half bad, either.
With a dazzling career comes dazzling connections – and here, Branagh really has nailed it with the cast he's been given. This is a real hotchpotch of big stars from various genres of film and some really surprising choices have been made – in any other cast, Depp would have stolen the show – perhaps – but here, he's killed off and the rest of the cast offer their own scene-stealing moments. However, leaving cast and cinematography aside, we have to consider that this movie perhaps does falter a little when it comes to actively telling a story.
The tension that could be built up is sadly left to dwindle a little, with much of the cast working with the material the best they can – which is often very well indeed – and it should also be noted that there has been plenty of adherence to Christie's intentions in what is likely an attempt to produce the perfect adaptation of her most famous work. However, at the same time, many people would argue that this has largely been done before – and, as a result, there's not really much meat to bite into. The performances are good, everything looks great and cinema nerds can really hop on board with what is reported to be 65mm film – but on the whole, it does feel rather hollow after the event.
Murder on the Orient Express - Official Trailer (20th Century FOX)
Murder on The Orient Express is a story which has been told countless times and which may still be too raw in the minds of many for a new adaptation to be considered timely. What's more, it has only been a few years since Suchet's Poirot bowed out in a climactic final episode – is it too soon for us to see him 'regenerate' into a walrus-stached Kenneth Branagh? Maybe – though for me, this is less of an issue in light of the rather ponderous way it layers the mystery. There are plenty of great chances for incredible tension which are left hanging thanks to heavy foreshadowing – and while the end result is still enjoyable and is still a good night out for all, we have to consider whether or not the incredible cast and lush direction are all something of a façade.
I hope not – as it is still great fun – and an interesting watch for anyone into this kind of cinema. Certainly worth seeing if you're aware of Agatha Christie, or if you simply love Kenneth Branagh – you'll have lots to take home from this.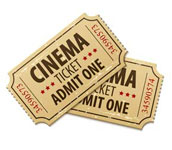 » See more of Graham's Movie Reviews