PADDINGTON 2
Dir: Paul King
Starring Ben Whishaw, Hugh Bonneville, Sally Hawkins, Brendan Gleeson, Julie Walters, Jim Broadbent, Peter Capaldi, Hugh Grant





4.5 STARS (out of 5)
Anyone who remembers the original Paddington Bear stories and their TV adaptations will likely remember the unease that surrounded its movie adaptation in 2014. Despite such fears, Michael Bond's affable, clumsy, duffel-coated ursine living in London transferred to the big screen with so much charm and comic timing that it triumphed in both retaining the gentle, knock-about comedy and whimsy of the original tales while updating the setting and characters just enough for a modern audience. Unlike other modern family movies, Paddington bore no pandering – it was a straight-up, traditional and very, very British comedic affair that hit just about every note it played. What's surprising, however, is that its sequel may be even better.
Adding a number of further well-known stars to the mix, Paddington this time finds himself framed for stealing an antique pop-up book for his Aunt Lucy's birthday – the bear has been living in London with the Brown family for some time now, though he still thinks fondly of his relatives – and as he is cast into jail for a crime he didn't commit, further chaos ensues as his adoptive family strives to clear his name – and to make sure villain of the piece Phoenix Buchanan (Grant) gets his just desserts.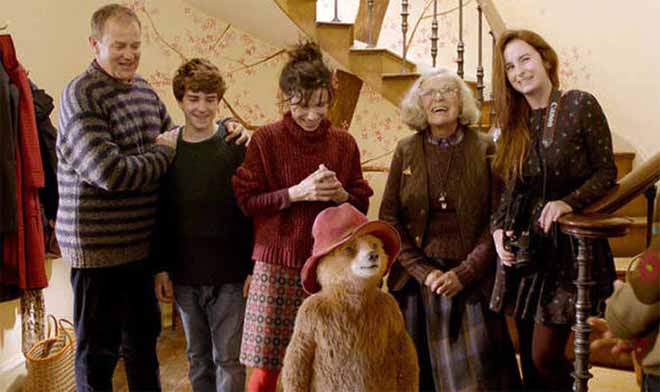 First of all, it's hard not to feel a nice, warm, fuzzy feeling here. Paddington 2 is a traditional family film in every sense of the word, and in a very British way – keenly avoiding traps such as dating the movie in a particular time period, what mainly takes centre stage here is well-timed slapstick and a cast of stars that seem to be having a whale of a time. Hugh Grant is devilish and camp, playing somewhat against type, while the returning cast – headed by Hugh Bonneville – fit back in marvellously. Doctor Who fans will even see outgoing Twelfth Doctor Peter Capaldi pop up to reprise his albeit smallish role from the first movie.
Ben Whishaw, however, embodies Paddington. Affable, big-hearted and just a tad on the clumsy side, he may not have the wit or poise of many a movie hero, but he is incredibly endearing. Neither cloying nor underselling his role, Whishaw was the ideal pick to replace original actor Colin Firth, who left the production of the first movie for reasons still unclear. While the movie, too, is obviously about Paddington and rather does make use of the fact that an anthropomorphic bear is plodding around London, his role is not overstated – the world he inhabits and the antics both he, the Browns and the villain of the piece get into are suitably barmy – think along the lines of a live-action Wallace and Gromit and you're getting rather near the mark here. Anyone who appreciates cosy, daft British slapstick and wit will absolutely lap this up.
Paddington 2 - Official Trailer (Studiocanal)
This is a movie that has tone down to absolute precision. The original Paddington tales may not have been everyone's cup of tea – heaven forbid I suggest such a thing – but the writing and direction brings out a sense of timeless fun which will ensure that this will be a movie to adorn UK TV listings every Christmas for a very long time. It's been released at a very clever time – the holiday season is just seeping into view and while the US may be going gaga for Coco, the British have their family movie equivalent based on a long-beloved property. The British won't get to see Pixar's latest work until January – but Paddington 2 will more than inspire family viewing after a rather lacklustre and emoji-filled summer.
The film is already picking up plenty of high acclaim and it's largely thanks to the story's less-than complex approach to entertainment, and thanks to the sheer fact that it doesn't dumb anything down for kids. It's a family movie in every sense of the word thanks to the fact that there are moments and beats which will resonate with all – there's jokes that all will understand and appreciate, and its focus is firmly on fun – leading one to wonder why all the other family and children-focused movies can't be doing the same thing!
Paddington 2 is firmly recommended for family audiences ahead of the holiday season, though it is generally recommended to just about everyone – while it may not be the most incredible movie ever put to the format, it remains to be asserted that it is a fantastically warm diversion from a lot of film fiction that is taking itself far too seriously. Well-paced, brilliantly written and boasting a great cast, Paddington 2 should be more than worth your time and money – quite possibly the family movie of the year.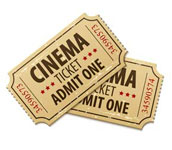 » See more of Graham's Movie Reviews