JUSTICE LEAGUE
Dir: Zack Snyder
Starring Ben Affleck, Henry Cavill, Amy Adams, Gal Gadot, Ezra Miller, Jason Momoa, Ray Fisher, Jeremy Irons, Ciaran Hinds, Diane Lane, Connie Nielsen, JK Simmons





2.5 STARS (out of 5)
Justice League was always supposed to be the big movie that finally put DC on the same pedestal as Marvel – the one which allowed them to start competing alongside the rival comic brand that has, in a big way, dominated this bizarre comic book/cinematic universe boom of the last few years. There's no denying Marvel's quality – and much of it is less down the humour and the charm than you may think, with great casting, intuitive writing and plenty of variety all adding together to make up a number of very entertaining movies. While, for example, Thor: Ragnarok gives us so much on one plate we don't know where to begin, DC is sadly still trying to play catch-up. While Justice League certainly isn't the big boom that the brand wanted it to be, it is at least better than the abysmal Suicide Squad and the perennially disappoint Batman V Superman.
Justice League finally ties together all of your favourite DC superheroes – most of them, anyway – as Affleck returns as his unique take on Batman to bring together the likes of Wonder Woman (Gadot), The Flash (Miller), Cyborg (Fisher) and Aquaman (Momoa). The team unite to face up against an insane extra-terrestrial force known as Steppenwolf (Hinds), who threatens the very future of Earth itself. What's more, they're doing it in the name of Superman, who – as we saw at the end of Batman V Superman – was, supposedly, dead and buried. This, of course, is supposedly in italics – because of course it is. In any case, it's a very simple premise to bring the big heroes together to fight intergalactic terrorism on a scale that should be appealing to anyone keen on DC over Marvel. However – it doesn't half struggle on the way.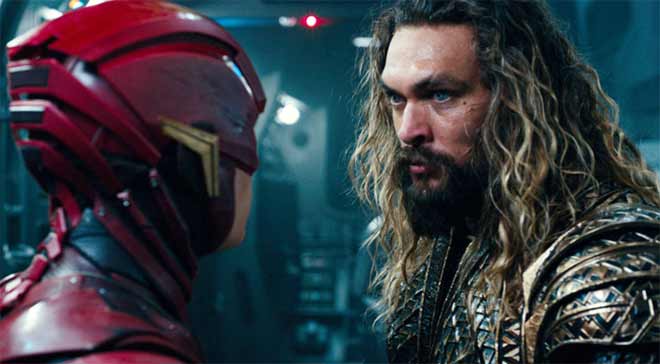 Justice League has clearly learned from much of the critical disdain that befell DC's movies in 2016 – and with Joss Whedon on board to write much of the dialogue and to help direct (Snyder left the project midway due to a family tragedy), there is plenty of wit, pith and moments that are genuinely entertaining between the main cast members. There is genuine chemistry here – and as a movie, it serves as a nice platform to help launch some of the characters such as Aquaman who will be emerging in their own features in the months to come. It also rests rather heavily on Gadot's Diana Prince, who of course retains the title of best DC movie so far – so why hasn't Justice League learned from the incredible surprise hit of the summer?
The fact remains that this is a movie which is trying desperately to find itself. DC are struggling, perhaps not so secretly, to claw back critical applause in the face of Disney and Marvel's dominance of the genre. While DC's movies may be making bank, they are hardly inspiring the right people – and sadly, much of the by-the-numbers moments in Justice League help to hammer that in. It's a difficult movie to summarise so succinctly in a short review – it's one which has really divided critical opinion and fans alike, meaning that this could be one of the most complex cases a film critic should have had to face this year. At least, I can confirm, it isn't a complete snooze-fest like Batman V Superman was - nor the watch-through-your-fingers cringeathon that Suicide Squad came to be last summer.
Justice League: Official Heroes Trailer (Warner Bros. Pictures)
Justice League tries to be big, brash and fun. There's plenty of action and it does at least try to retain variety but there are a number of problems with the script and in the way that the story unfolds – it's all rather sloppy. There was so much piled onto this particular production – to the point where it was reportedly edited and edited over and over again – that the multiple stories and mythology moments they want to sell here are lost in the ether. There's a painful amount of reliance upon exposition to the extent that something as relatively banal as X-Men Apocalypse seems positively prodigious. There will also be complaints made about Affleck as Batman – while he's not as bad as you'll assume he is, he's still not there yet. And time may be running out.
Justice League is big, daft, and it tries so hard – it's a bit of a headache on paper – and, on the whole, it does entertain. It's a million steps up from the mess that was 2016's output from DC, but it is a long, long way from being as tight and as well-oiled as the best that Marvel has to offer. Wonder Woman will likely remain the beacon to follow – and many will certainly be hoping that 2018's Aquaman will help to re-establish the brand for good. For now, at least – take a look – it's a spectacle, and it's nowhere near as appalling as some critics will have you believe.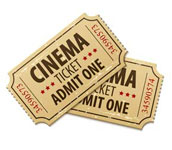 » See more of Graham's Movie Reviews