DADDY'S HOME 2
Dir: Sean Anders
Starring Will Ferrell, Mark Wahlberg, Linda Cardellini, John Cena, John Lithgow, Mel Gibson





1.5 STARS (out of 5)
Well, here we go. It's that time of year again – when comedies seem to roll around for the sake of the festive season – and, unfortunately, more of them wobble than stick. It takes real craft to make a family movie that lasts the ages – those still considered timeless and worthy of heaps of critical praise perhaps number less than 100 – and it's perhaps even rarer to see a sequel receive such praise. That isn't to say they should all be tarred with the same brush, of course! Sequels like this, however, are something of an afterthought – are you, or do you know anyone, who was genuinely clamouring to see a second instalment of Will Ferrell and Mark Wahlberg back-and-forthing to predictable ends? Exactly. For the most part, then, the second in the franchise – if you can call it that – doesn't exactly aim too high. It should come as no surprise, too, that it rarely lands well even when it does take off.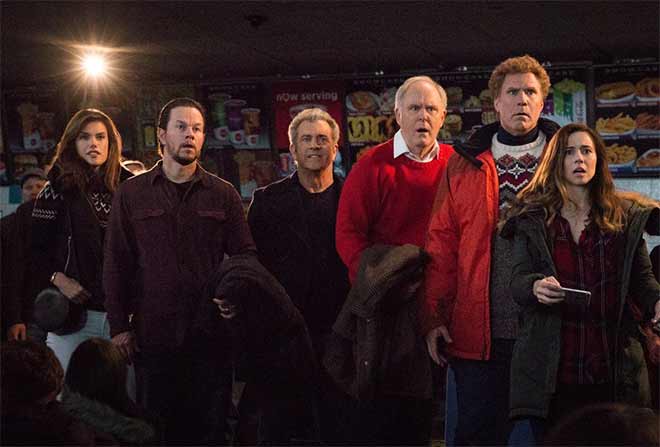 The sequel picks up with step-father Ferrell and biological father Wahlberg taking on dual Dad duties – as if that wasn't hassle enough for the duo – having locked horns in the initial instalment in 2015. The sequel focuses on the duo's own fathers – played by John Lithgow and Mel Gibson – as they ascend on the household for the holidays. Chaos, as you'd perhaps expect, does certainly ensue – meaning that unless this is the sort of set-up you lap up without question, you'll likely find the ensuing hour and a half rather tedious stuff.
There's no denying the talent on offer here – but with a different studio on board from the first movie and with a script that barely stands on its own two feet, the main players are left scrambling around for laughs that they – God help them – are trying their best to sell. Ferrell and Wahlberg are sadly no strangers to movies that have been slightly iffy critically in the past – yet both have the star power to carry far better movies in their respective right – making the mystery of why this movie came to pass at all something of an untold story. Could it be the product of a contract that had yet to be played out? Quite probably – as I'm still baffled as to why anyone assumed a sequel to an already mediocre comedy from two years ago would play well. That being said, it's already thought to have made back more than its budget – perhaps filling the gap for lazy, affable holiday movies that still, for some reason, lingers from year to year. Cinemagoers just can't get enough of holiday movies, it would seem – but Daddy's Home 2 is barely Home Alone 3, let alone National Lampoon.
Daddy's Home 2 - Official Trailer (Paramount Pictures)
Curious casting in the form of Gibson and Lithgow may well intrigue, but it's sadly the same story – the direction is predictable and the jokes, as well as the story and the various movements therein, are woefully well-trodden – once again, raising plenty of questions. Lithgow famously moved away from mainly comedic roles a few years ago to great critical acclaim and, while he is still marvellously funny (as anyone watching re-runs of Third Rock From The Sun will tell you), there's very little that is either original or genuinely funny for him to work with. Gibson's casting is even stranger – while he puts in a surprisingly good turn, his status as the one-time pariah of Hollywood still dogs him slightly – though he's more likely to be earning Oscar nominations in the director's chair these days. Enter, too, John Cena – perhaps attempting to mount a successful movie career in the mould of fellow WWE alumni Dwayne Johnson (the most employed man in Hollywood) – in a role he'll likely come to roll his eyes at in years to come.
Fans of Ferrell's shtick will still likely find something to laugh at, though he is one of many comic actors who can turn his hand to many different scripts and work them to his advantage – though even those Ferrell fans with a discerning eye will be able to see through this paper-thin script and drought of jokes to find little in the way of meat, nor anything original.
Daddy's Home 2's domestic success spells it out rather clearly – there is always a market for this type of family, holiday movie – and it unfortunately means that effort is generally thrown in as an afterthought. Pleasant and amusing enough if there is absolutely little else on offer (I'd certainly still recommend it over cretinous 2017 comedies such as Baywatch or CHiPS), this is a movie that is less about getting you to chuckle at anything new and is more about drumming the same old stuff into your funny bones. Do give this a quick look if the premise or cast appeals – but don't go looking for anything particularly challenging.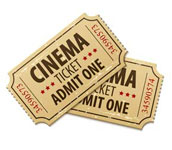 » See more of Graham's Movie Reviews