THE MAN WHO INVENTED CHRISTMAS
Dir: Bharat Nalluri
Starring Dan Stevens, Christopher Plummer, Jonathan Pryce





2.5 STARS (out of 5)
Yes, December's here at last – and that, for the most part, means that our cinemas will start filling up with yuletide fare alongside all of the potential Oscar-grabbers, the latest in terms of Star Wars tales and, if we're particularly unlucky, a sequel that should've made its way straight to DVD (making no mention of Daddy's Home 2 and Bad Moms Christmas in the same sentence). Festive movies are a certain commodity that stand the test of time when done right – when they can stand on their own two feet and be loved by generations to come. Take something as simple as It's A Wonderful Life, whose formula has been borrowed and re-used by just about every TV show on the planet – and other cult fare such as Home Alone, A Christmas Story or even Muppets Christmas Carol – the right festive movies stick in our brains and get taken back out of our DVD collections each and every holiday. Movies such as Deck the Halls and anything you may find on one of the specialist melodrama channels right now, however, bear little in the way of consideration.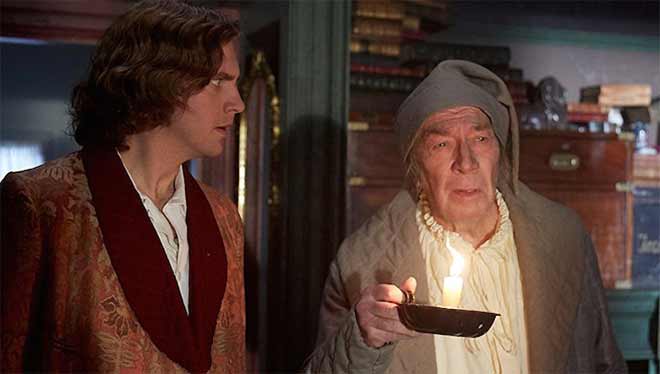 The Man Who Invented Christmas (Rhombus Media)
Movies such as The Man Who Invented Christmas attempt to bring the true spirit of the season back to the big screen, so that we may carry a movie on with us that teaches us about the history of the holiday beyond the nativity – and for the most part, it does this rather well, even if it is more than a little trite – or even twee – when it wants to be. Following Dan Stevens' Charles Dickens, the author finds himself at a rather difficult point in a career which would go on to be studied and revered for centuries to come – as he struggles to make good on a certain book called Oliver Twist, having experienced a string of failures. In a story largely aimed at getting us behind Dickens as he writes arguably the second most famous Christmas story ever written – A Christmas Carol – the writer battles family problems (mainly his father, Jonathan Pryce) and a looming deadline, as well as the threat of his career and finances going belly-up. That's not all, however, as in order to write the story, he finds himself directly interacting with his fictional creations in an effort to beat the cursed writer's block.
This is a whimsical and enjoyable yarn which is clearly created with the idea of showcasing the importance of traditional Christmas fayre in a time when we are largely confronted by corporate shopping lures – and it has a rather brave idea of Dickens having 'invented' Christmas – in that his story of Ebenezer Scrooge (played for around the nine millionth time on the big screen, this time by the wonderful Christopher Plummer) was responsible for rejuvenating what was otherwise a fairly humdrum holiday. Regardless of your thoughts on this matter, it's thankfully not a thread that runs too deep, instead choosing to focus on the idea that Dickens directly talks with his characters in order to get a better idea of the narrative direction he is heading in. It's a nice little concept which is put to good use, Stevens is an affable leading man who can bring plenty of charm and whimsy to the main character – though the movie does rather fall flat when it comes to tackling the more serious moments.
The Man Who Invented Christmas - Official Trailer (Bleecker Street)
This isn't a movie which will appeal to everyone. It's a fairly low-budget, quintessential period piece which will warm the cockles of anyone looking for fanciful festive drama this time of year ahead of the big day in a few weeks' time. It never really does much to challenge the viewer, nor does it really astound – it's all rather fluffy and fanciful, and will therefore hardly appeal to those looking for solid fantasy, drama, or both. Anyone looking for historical accuracy can stay at home – while Dickens of course existed, the manner in which he wrote A Christmas Carol is always going to be up for debate – and The Man Who Invented Christmas is a nice, if throwaway twist on that Christmas Carol premise by giving us an insight into the man behind the pen.
At this time of year, there could be any number of Christmas Carol rehashes, parodies and more besides milling around – pick any one as your favourite (I still personally favour The Muppets) – and it's interesting that an adaptation of insight into Dickens' work is taking centre stage for yuletide. As a fairly flimsy final product, however, it stands to limply cling to festive listings until the Oscar bait and really poor horror movies roll in for the New Year. Oh yes – I always look forward to January!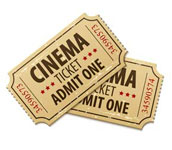 » See more of Graham's Movie Reviews