THE DISASTER ARTIST
Dir: James Franco
Starring James Franco, Dave Franco, Seth Rogen, Alison Brie, Ari Graynor, Josh Hutcherson, Jacki Weaver





4.5 STARS (out of 5)
Anyone already aware of the incredible 'so bad it's good' quality that lies in Tommy Wiseau's 2003 epic 'The Room' will already likely know that it is a film that is just as infamous behind the scenes as it is to watch. An awkward, shambling and strangely-directed movie that has been the subject of endless riffing and 'worst movie ever' lists, Wiseau is a mysterious figure whose idiosyncratic laughs, odd accent and mannerisms only help to add up to a rather captivating package. One of the main actors in The Room, Greg Sestero, wrote a no-holds-barred account of his experience working with Wiseau – who starred centre stage in the movie as well as having brought it to life – through his book 'The Disaster Artist', which paints a picture and a behind-the-scenes experience just as odd as you'd expect. Wiseau himself has become a self-fulfilling meme – one who, despite his mysterious past and his unavoidable eccentricities, seems rather pleased about the attention his pet project has received.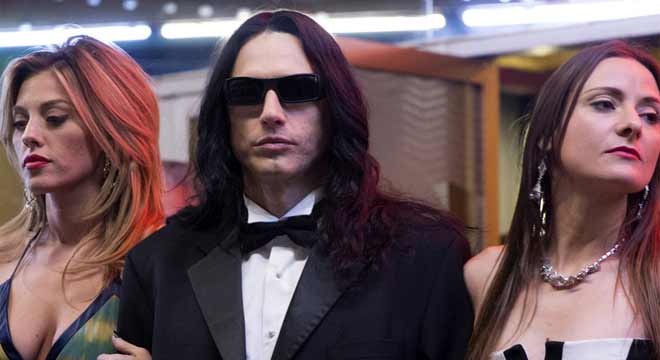 The Disaster Artist – an adaptation of Sestero's book taken on as actor James Franco's own pet project of sorts – seeks to give the world the full story behind the worst movie ever made, while perpetuating the mythos of Wiseau and his unmistakable brand. The movie essentially tells the story of Sestero and the director seeking to make their fortune in Hollywood – only to turn to a home-made production to try and bring their unique tale to life. What transpires from here is, of course, The Room that we all know and love – with the cast not only bringing to life the drama from behind the scenes, but also a range of meme-worthy scenes that millions have seen time and time again through endless replays of the infamous source material. Is this a bad thing? Not at all – in fact, it's just the tip of the iceberg as far as this fitting homage is concerned.
This – as some critics are already posturing – could well be a career-defining role for Franco, who can be fairly divisive as previous projects have proven. However, as he is both in front of the camera and in the director's chair for The Disaster Artist, he is well and truly front and centre – with brother Dave even playing alongside as leading co-star. Franco (James) embodies Wiseau in a way that no other impressionist has – sure, we may have seen people take on the famous lines and shtick before, but Franco effectively morphs into Wiseau in a way that is both funny and endearing in some moments. This is a story all about trial and error – though mainly error – as the adaptation of Sestero's memoir aims to put forward the earnest journey and story of an auteur who we genuinely still don't know that much about – as well as to appeal to fans of The Room and those who just can't get enough of football-tossing and rooftop dramatics.
The Disaster Artist - Official Trailer (A24 Films)
This is a movie about making a movie in the most earnest and perhaps even endearing sense – while we've all seen movies that show both the harsh realities and the wonder that can be achieved by bringing dream scripts and characters to life – The Disaster Artist puts its bizarre yet very real lead in a position where we feel we are behind him every step of the way – while laughing at his various moments of oddness and poor choices in film-making. Wiseau is a character who is very difficult to pen into a stereotype – he's defiantly, impeccably odd, and this film celebrating his magnum opus – a movie that's so intensely awful that it's universally loved by bad movie night viewers the world over – is just the same. It's a captivating and inspiring watch – one which may well appeal to fans of the original movie most of all, but one which doesn't exactly require you to see the source movie or even read Sestero's book. Franco has clearly put his heart and soul into this project, having also made a connection with Wiseau himself (having recently brought the oddball director along to chat with Jimmy Kimmel in recent weeks).
Some sources are already suggesting that The Disaster Artist could be an Oscar contender – I'd love to see it happen – as while this is an incredibly funny movie that has genuine heart and more appreciation for bad cinema than your average cinemagoer can perhaps stomach – it is a unique story that goes to great lengths to put across one of the most unique people in the public eye today. Whether or not you buy into The Room as a movie that is worth watching purely for how bad it can be, The Disaster Artist works on a similar level to Ed Wood in the sense that it helps to humanise the work behind such a dazzlingly bad piece of cinema. Before you go – see if you can grab The Room on DVD, Sestero's book on Kindle and be prepared to feel just as much as you laugh – this is one of the most surprising pieces of cinema this year, and I dare say one of the best.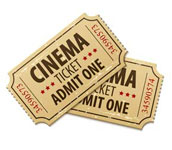 » See more of Graham's Movie Reviews