STAR WARS: THE LAST JEDI
Dir: Rian Johnson
Starring Mark Hamill, Carrie Fisher, Adam Driver, Daisy Ridley, John Boyega, Oscar Isaac, Andy Serkis, Lupita Nyong'o, Domhnall Gleeson, Anthony Daniels, Gwendoline Christie, Kelly Marie Tran, Laura Dern, Benicio Del Toro





4.5 STARS (out of 5)
This is the big one. Disney has already had a marvellous year at the box office and they were still holding out on their ace in the hole – Star Wars Episode VIII. After The Force Awakens opened to mass acclaim in 2015, interest in the franchise, too, had been reawakened – and baited breath was laid out for just how well they could follow things up. The saga is now bigger than ever with more and more spin-offs and additional trilogies being planned – Disney genuinely cares about Star Wars, and while many will argue that it is purely a financial interest, you only have to see the genuine craft that goes into these movies. While Rogue One may not have been the best instalment, the same magic is there – and The Last Jedi goes to painstaking effort to both honour the immense legacy it tries to live up to as well as to breathe new life into new story strands and characters. For the most part – at least 95% of the way – it does very, very well indeed.
The Last Jedi picks up with Rey (Ridley) discovering the exiled Luke Skywalker (Hamill) on a remote island – where she intends to approach him for training. However, that isn't likely to go to plan so easily – and Skywalker has many a reason for why not. She's also hoping to bring him back to help Leia and the Resistance take on the mysterious and evil First Order – though he's hardly going to leave without a fight. Meanwhile, the Resistance is struggling to fight against further attacks from the First Order – as the tortured Kylo Ren (Driver) strives to prove himself to sinister Supreme Leader Snoke (Serkis). Things are never so cut and dried – with the battle just beginning to fight back against Snoke's evil and to bring Luke back to the fold, this is one story that requires every last inch of its run time.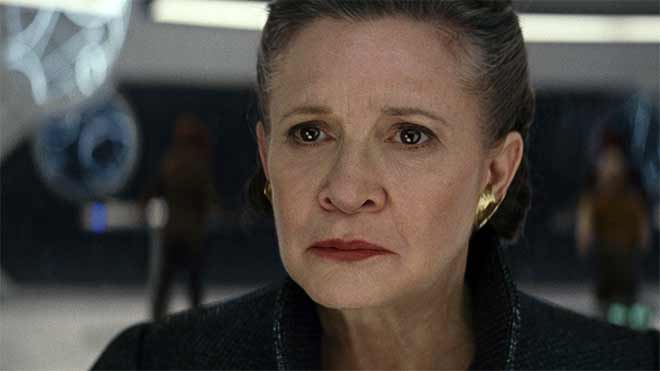 Star Wars: The Last Jedi
The Last Jedi is breath-taking from a visual perspective. There have hardly been battles in the series that have looked better than they do here, and each and every explosion, twist and turn is a joy to behold. The battle scenes make the movie – no joke – as while plenty of fans will be ready to tuck into plot twists and mythology, they can rest assured that the action side of things is certainly on par – if not better. The Last Jedi seems to be taking the 'Empire' formula in that it's trying to stand out as the 'best' instalment – the middle one in the trilogy – and there's an awful lot crammed in here despite the relatively long runtime.
The returning Mark Hamill is wonderful as always and his bedraggled Luke Skywalker is both shocking and oddly fitting – there's plenty of development on all fronts and while some moments can feel a little clunky, this is a movie that clearly loves its source material and preceding mythology. Twists and turns will have many viewers guessing and I sincerely implore you to avoid all spoilers ahead of watching – while some moments can be predictable, one returning face in particular was a massively nice and unexpected surprise that was unnecessary in one way – but in another, welcome.
The movie is a joyous celebration of everything Star Wars. Blistering visuals, intense battles, moments of surprise, intrigue and even sadness – this movie spends less time hanging around than Force Awakens, and sets about propelling things to a conclusion that do rather nicely tie off – absolutely no spoilers ahead, but the next and final instalment is set to perhaps be a very interesting and entirely different beast to what we've seen before. Open-ended in one way, though refreshingly complete in another – it's perhaps rare for Star Wars.
Star Wars: The Last Jedi - Official Trailer (via official Star Wars channel on YouTube)
There are a few moments of seriously niggles that prevent a movie of this nature from getting a full five stars. One moment in the first act involving a character gliding through space avoiding certain doom is a massive deus ex machina – one which is not going down well with fans online – and the final act feels somewhat unnecessary in places. There's also a tendency in the script to offer you one outcome which you're certain is going to happen – only for the rug to be pulled out from under you, completely and utterly. This, however, isn't that much of an issue – particularly as it drives interest. What also drives interest is the wry, gentle humour that ekes out occasionally – rather Marvel in its approach, though perhaps not as heavy-handed. Rian Johnson is a marvellous director and I have little doubt he'll do wonderful work with Episode IX.
Star Wars is still on top form, and while The Last Jedi does fall into a few potholes here and there, the remainder more than makes up for it as one of the year's finest pieces of cinematic entertainment. Fans rejoice – the trilogy is going strong.
Carrie Fisher – Leia Organa – tragically passed away after completing her scenes in this movie, and The Last Jedi is rightfully dedicated to her memory, and to all of her tireless work both on Star Wars and elsewhere in cinema.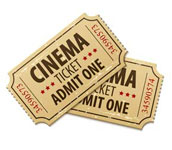 » See more of Graham's Movie Reviews