ALL THE MONEY IN THE WORLD
Dir: Ridley Scott
Starring Michelle Williams, Christopher Plummer, Mark Wahlberg, Romain Duris, Charlie Plummer





3 STARS (out of 5)
Despite its Golden Globe nominations – despite its gravitas with Ridley Scott at the helm – and despite Christopher Plummer having turned out a suitably good performance in a stunning nine days, this will always be the movie that is known as 'the one where Kevin Spacey got replaced'. I do of course refer to the scandals that resulted in the expulsion of Spacey from this movie just weeks ahead of release despite the actor having filmed all of his scenes – and despite him having appeared in trailers. Plummer was drafted in at very short notice to replace Spacey and, as a result, was even nominated for a Golden Globe – it's a movie that has received extraordinary attention and publicity on the back of some truly worrying circumstances. Regardless, the end product is still a movie which is worth seeing, providing you can put the thought of Spacey being there somewhere originally out of your mind. It's a turn of events that may well have tainted this movie's initial gravitas – and of course there remains the thought of whether or not it could have been even better with Spacey in the role of J Paul Getty.
The movie focuses on the 1973 kidnapping of John Paul Getty III, who is the grandson of oil magnate J Paul Getty – and the subsequent ransom demanded by the mafioso who take him away from his family. What transpires, however, is hardly what anyone would expect – as Getty Sr (Plummer) refuses to meet the demands of the kidnappers, thus potentially putting his own grandson's life in jeopardy. What transpires is a desperate attempt to broker the return of Getty III, all the while with Getty Sr refusing to cow-tow to negotiations. It's the sort of plot that inspires a gritty TV serial – and one which certainly translates very well to the big screen.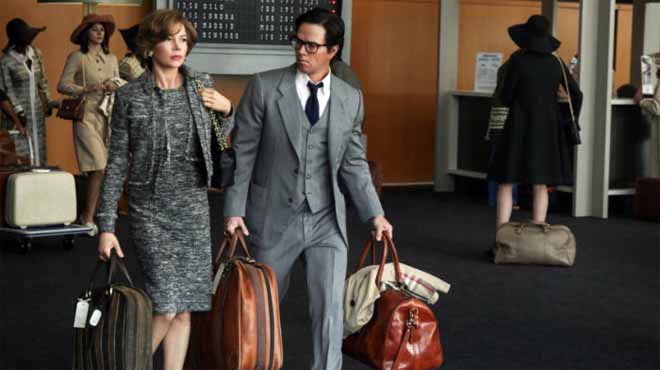 All the Money in the World (Sony Pictures Entertainment)
Thrillers rarely work so well without a little bit of real life behind it, and the genuine case of the Gettys here inspires a tale that is so unbelievably tense that it bears reading up on in further detail. The cast is generally good – it is very easy to see where Spacey will have slotted into proceedings, though Plummer, without disrespect, adds a little more age and weariness to the role – and with him, a level of menace that is all the more different to Spacey's. Spacey was of course in the midst of House of Cards, too, where he plays a different kind of villain – and Plummer slots in very nicely here as a face-saving, money-orientated patriarch refusing to budge an inch. It makes for a fascinating character study, and with Ridley Scott at the helm, you know you're in line for a fair amount of tension as well as some satisfying payoffs.
The big question which dogs this review and will likely plaster across others is – can the production be separated from Spacey? While we've not seen what Spacey could do with the pivotal role of Getty Sr here, it's not hard to feel where he was due to slot in. Inarguably, the media circus surrounding the movie has helped to turn it into rather a different beast than it perhaps could have been – but Plummer, for my money, is far too interesting a replacement to be considered just that – a replacement. This is a movie that thrives on palpable tension and really does squeeze the sweat out of you – as all good thriller should – but it is perhaps still rather tainted by the Spacey-sized gap that some moviegoers will find difficult to ignore. If you went into this movie not knowing about the drama and cast replacement involved, it's likely you'd find it particularly worthwhile.
All the Money in the World - Official Trailer (Sony Pictures Entertainment)
There is already talk about the movie being lined up for Oscar season – and while it is a perfectly enjoyable thriller both on paper and as a final product, I hasten on the side of caution as far as awards season goes. It does still fall prey to cliché and Mark Wahlberg in particular hardly turns in a performance that could have been filled by any other – it is Scott's direction and, I dare say Plummer's nine-day take on the character that make this one worthy of a watch. January is often a difficult time for moviegoers as it is often slim pickings all around – but it is interesting to see a thriller of this calibre make its way to the big screen despite such drama in it getting there (with regard to Spacey's removal following certain headlines, anyway).
All The Money in The World is a tense and effective thriller based on a very interesting moment in US history – certainly well worth watching, though whether or not it will clean up on awards night really will remain to be seen.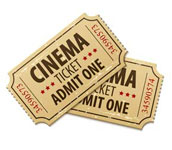 » See more of Graham's Movie Reviews