THE GREATEST SHOWMAN
Dir: Michael Gracey
Starring Hugh Jackman, Zac Efron, Michelle Williams, Rebecca Ferguson, Zendaya





3 STARS (out of 5)
Roll up, roll up – if you've ever wondered about how the first traditional circus came around, this is a tale that will certainly appeal to you – as it's half period study and half musical, taking delight in being one or the other as the runtime progresses. It's been a while since we've seen a truly jolly musical come our way, and while much of this story does have its moments of pathos and touches of sadness (as is to be expected with anything referring to itself as 'based on true events') – it is nice to see that traditional song-and-dance movies can still hold water in the cinema in 2018. Whether or not The Greatest Showman succeeds as the greatest of its ilk rather depends on your own personal opinion.
The movie is very loosely based on the rise of P T Barnum (Jackman), who is inspired to create a museum of interesting oddities before choosing to focus on interesting people instead – putting on a show he calls a 'circus' after a particularly hasty review from a critic. From here, Barnum and his crowd of interesting folks go from strength to strength, leading to a moment of career-changing crisis when he begins to show interest in pursuing hosting a singer as opposed to his traditional troupe – drama, of course, ensues, but not without a few songs, dances and genuine visual appeal.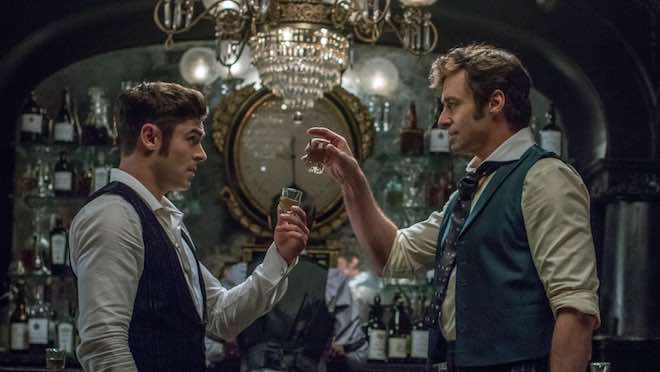 The Great Snowman (20th Century Fox)
The Greatest Showman is a visual spectacle which will appeal to the vast majority of people who are in it to be entertained through music and choreography. It's a sight to behold, and the music, while poppy and inoffensive, is very easy on the ear – perhaps not as memorable as something you'd see taking on Broadway, but all the same rather appealing. As one of very few musicals to have appeared in recent years, this is a very welcome movie which has plenty of joy – and abundance of it, perhaps – and enough raw talent to keep you interested until the dying moments of the film. Hugh Jackman is, of course, a talented dancer and performer, having carried plenty of Les Miserables' runtime on his smooth vocals – and there is plenty of variety in terms of the cast elsewhere, and more than enough passion behind the pomp and circumstance.
Beyond this, however, the movie does struggle. This is a film which can feel flat, forced or even predictable at times – with one of my major concerns being that there is little room for any sort of character connectivity for us to build with the wider cast. That being said, there are plenty of performers here – but a romance that builds between Zac Efron and Zendaya, for example, feels far too flimsy and far too forced from a more traditional movie perspective. Jackman feels at home in the lead role, though he does at times feel as though he is playing Hugh Jackman – he's a joy to watch, but there's really not much going on here beyond the obvious.
The Greatest Showman - Official Trailer 2 (20th Century Fox)
It does pain me a little to put down a movie that does clearly run on so much joy. There's too little of this in cinema now and while critics such as myself may attend movies expecting a certain amount of gravitas, impeccable timing and more besides, it's sometimes nice to just take in a little bit of escapism every now and again. The Greatest Showman is just that – it's nice escapism – and while it does lay the pathos and the plot twists on thick enough for it to become sickly in places, the music and the dance routines are diverting enough to make all of the plot and the performances' more shaky moments worthwhile sitting through. All of this goes without mentioning that the story of P T Barnum is a little more fleshed out than you see on screen here – and if you have a morbid curiosity, it's well worth reading up on – if you're happy with the version of the man presented to you here, however, I dare say it's worth sticking with what you know.
The Greatest Showman is by no means the greatest film – but in a cinema listing full of movies that are either too moody, too complex, or even too shallow or too dull, it's a joyful film and a celebration of diversity that warrants watching at least once. This is a movie which could be destined to become an easy holiday watch for years to come – and providing you attend knowing that you're hardly about to watch The Sound of Music or anything groundbreaking, you'll have a good time. As someone who doesn't especially like musicals, I can safely say this is one of the cheeriest movies I've seen in quite some time.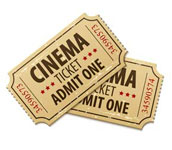 » See more of Graham's Movie Reviews