THE POST
Dir: Steven Spielberg
Starring Meryl Streep, Tom Hanks, Sarah Paulson, Bob Odenkirk, Tracy Letts, Bradley Whitford, Bruce Greenwood, Matthew Rhys





4 STARS (out of 5)
It's awards season again – and this does of course mean that many audiences around the world will be getting set to start enjoying some movies with exceptional casts and gravitas. It is rather nice to experience these movies during winter – when many studios, arguably, choose to perhaps push out some fodder that may otherwise sink like a stone elsewhere in the year (dodgy horror movies, anyone?). Movies such as The Post exist to kind of give us a little bit of a jolt into the new year – one that many of us need after some of the big screen stinkers we witnessed in 2017.
The Post is directed by Steven Spielberg and he interestingly returns to serious, real-life drama once more with a story that, while perhaps buried in time and the history books of old, deserves retelling. Focusing on the Washington Post's decision to lead with an expose on the US government's handling of the Vietnam War, Post owner Kay Graham (Streep) and lead editor Ben Bradlee (Hanks) wrestle with the decision to publish some truly devastating news regarding a war that claimed thousands of US lives. It's a story which is entirely true – and one which Spielberg brings to us with the intent of handing us some truly memorable performances.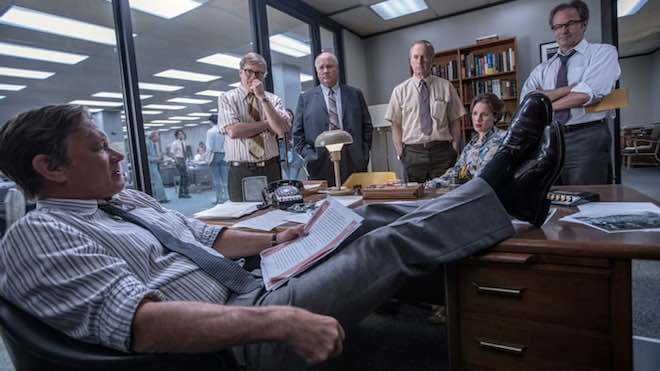 The Post (20th Century Fox)
Anyone who remembers award season in 2016 will recall that a similar type of movie – Spotlight – was a shock winner of the Best Picture Oscar, yet one which truly deserved the merits it received. Similarly, The Post handles the tussle between murky secrets and the role of the press – in a time where we are constantly judging and re-judging the role that the media plays in our lives. In an era of 'fake news', The Post is a refreshing tale – one which perhaps re-instills the virtues of the press in many disenchanted viewers – and one which cements the fact that some matters are simply worth hearing about. Both Graham and Bradlee handle the weight of the matter at stake rather differently – and it's this that drives the heart of the movie.
As with any truly good Spielberg movie it is extremely well-paced and the drama seeps from every orifice – though the director has really spun gold on this occasion with a stellar leading pair and a supporting cast that is hugely capable and easily recognisable. Hanks and Streep is a combo that is hard to come by, and one which guarantees incredible drama and pathos – I have said this of both leads separately in previous reviews, but they both tend to carry the pictures they star in at times. Hanks has been a little more prolific than Streep as of late – and in some cases he's had to carry more of a duff script than he perhaps wanted to – but with memories of Streep in Florence Foster Jenkins two years ago still ringing through, it was a delight to see her back on screen and in such fine form. This is one of the most capable, and most rightfully celebrated duos you will find in Hollywood today – and pairing them up is a stroke of genius (if not an expensive one).
The Post - Official Trailer (20th Century Fox)
In terms of the meat of the matter, it has to be said that there is higher drama to be gleaned from similar movies. However, that doesn't make either the story any less worth telling nor the way in which it has been told completely incapable. It needs to be said that drama of this weight, intensity and sparkle hardly comes our way too often – and that alone really does make the movie worth seeing. The trailers for the movie aren't really that remarkable – they do very little in the way to inspire an audience to see the movie outright as it feels as if the theme and the focus is stretched far too thin – but those buying tickets will be more than surprised to see that the drama does unfold thick and fast – and that it healthily keeps you glued to the screen throughout the run time.
As movie reviewer here at One News Page, I'm hardly afraid to admit that thrillers supply me with some of my favourite moments and rewatchable stories – Spotlight is amongst my favourite movies and it remains fully deserving of its Oscar win. The Post, too, has plenty to get in and chew – and it's one I look forward to seeing again – and while it will likely scoop up plenty of nominations at the Oscars in a few weeks, it is perhaps not the instant or enduring classic that some may have presumed it to be. That being said – I can hardly criticise – as this is a fascinating watch and an absolute tour de force from some wonderful acting legends. Thriller fans – definitely don't miss The Post.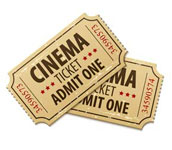 » See more of Graham's Movie Reviews